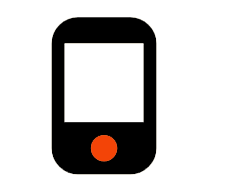 PHONE
(909) 988-3400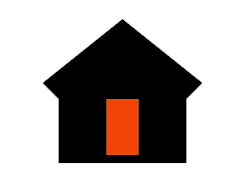 ADDRESS
541 E. Main St.
Ontario, CA 91761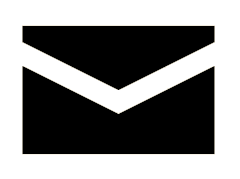 E-MAIL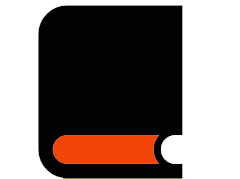 PREVIOUS ISSUE
---
---
Lion Premium Grills Newsletter – No. 39, December 2016

---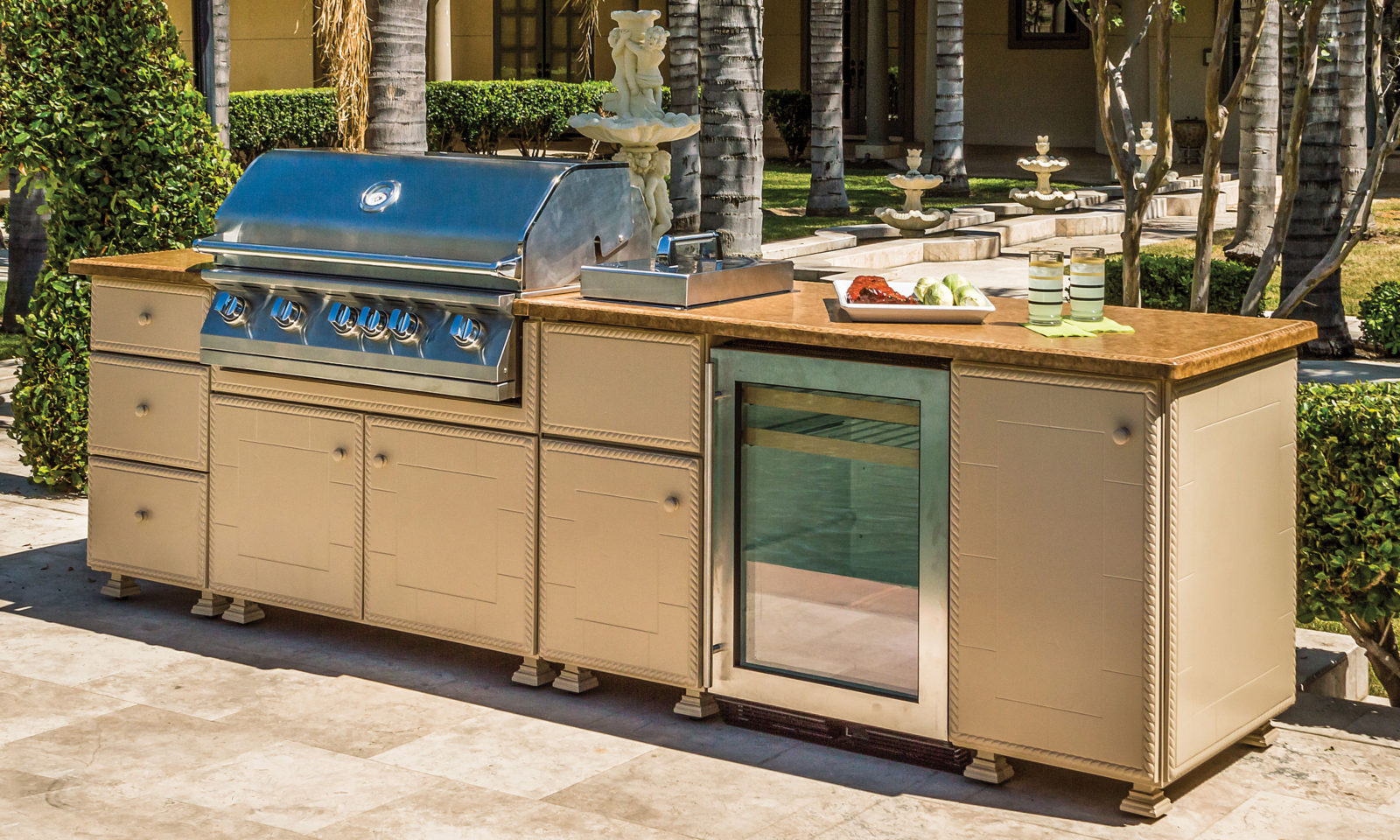 ---
Welcome to the December 2016 issue of our monthly newsletter! This month marks our 39th edition of this newsletter and we hope you'll continue to visit us if you're a returning visitor or that you'll enjoy your stay if this is your first time browsing. We are in full Holiday swing and we are already on the verge of another new year! It's unbelievable how fast the time is flying. While traditional prime grilling season is still some months ahead, now is the perfect time to actually prepare with a new grill (which may just be the perfect gift for any grilling aficionado). As far as what we have featured this month, we have a great video review of our L75000 4 burner grill by Johnny Stewart of Texas Style Cuisine. We also take a look at some of the many standout features of our 32″ grill as well as dig into a classic BBQ rib recipe from renowned chef Tim Love. Rounding out this month's features are looks at how to best utilize our griddle plate as well as detailing the overall benefits of gas grilling. Thanks again for your support!



---
---
---
---
Great Grill!




"First of all, I rate the Lion Premium gas grill 5 stars. My wife and I purchased the Lion 32″ Premium gas grill about two weeks ago and since our purchase, we have grilled a London broil, hamburgers and chicken breast. Each grilling experience was such a pleasure and grilling with the Lion grill is truly a fun experience as well. In closing, the purchase of the Lion Premium grill is a solid purchase and I expect to receive many years of maintenance free grilling. As for the build quality of the Lion grill, it is excellent. The grill is built like a tank and will hold up for many years to come."


Randy




San Mateo, CA




32″ L75000 Grill on Cart, bbqguys.com

 
---
Lion Premium Grills Featured Recipe: Love's BBQ Ribs



---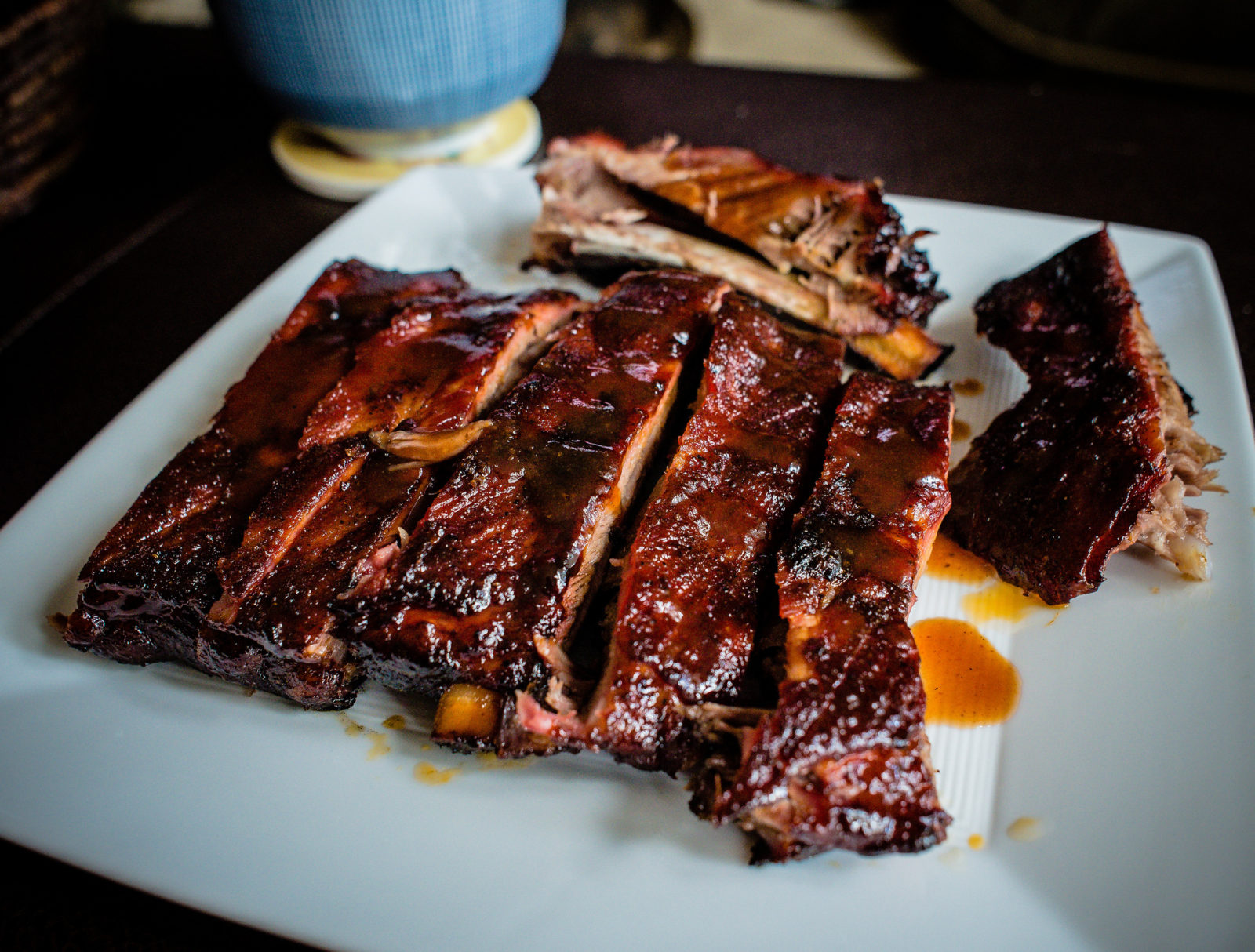 We have one of the finest takes on an all-time BBQ classic — BBQ pork ribs — for this month's featured recipe from Chef Tim Love (the owner of White Elephant Saloon, Lonesome Dove, and Queenie's Smokehouse in Texas) who is known for his unparalleled expertise when it comes to BBQ and grilling techniques. If you are looking to make the perfect smoked baby back ribs there is no better person than Chef Love to guide the way. Below you'll find the recipe for his mindblowingly tender smoked baby back ribs. We hope you enjoy this recipe as much as we do!
INGREDIENTS
1/2 rack baby back pork ribs
For the rub:
1 cup guajillo chile powder
1 cup kosher salt
3/4 cup black pepper, cracked
1/2 cup ground cumin
1/4 cup fresh rosemary, finely chopped
1/4 cup fresh thyme leaves, finely chopped
1/4 cup garlic powder
1 cup white sugar
Special equipment: Lion Smoker Box
---
DIRECTIONS
Prepare the grill for indirect heat: If you don't have a smoker box, you can build a fire on one side of your grill and then put a piece of foil on the opposite side of the grill. This will create indirect heat.
Prepare the ribs: Remove the thin, papery membrane skin from the back of each rack of ribs by pulling it off in a sheet with your fingers, using the corner of a kitchen towel to gain a secure grip, or with pliers.
Prepare the rub: In a bowl, whisk together chile powder, salt, pepper, cumin, rosemary, thyme, garlic powder, and sugar.
Generously season ribs with the mixture, rubbing onto both sides of the rack.
Place the ribs, bone-side down, on foil to cook with lid closed. Cover the grill and keep the temperature of the grill at a constant 225-degrees. Cook the ribs for about 3 to 4 hours or until tender.
---
Lion Premium Grills – Review from Chef Johnny Stewart of Texas Style Cuisine!
---
We have to extend our thanks to Chef Johnny Stewart of Texas Style Cuisine for recently creating such an informative and thorough review of our 32″ L75000 grill. Chef Stewart is an expert in grilling and is also the recipient of a multitude of cooking awards. We appreciate the high marks from someone so schooled in the art of BBQ. Let's touch on some of the features that stood out in this review.
BUILT TOUGH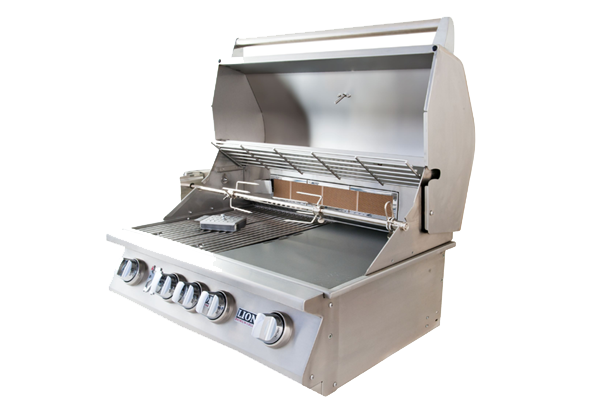 The L75000 is crafted from 16 gauge 304 grade stainless steel; this type of stainless steel is premium grade, top of the line stainless steel. What does this mean? It means that our grill is built to not only maximize the durability and stability of the grill, but it is also rust resistant. Our grill, with some proper care, will be able to withstand elements that will make many other grills on the market corrode and rust. If you live by any body of salt water, rust can be a constant problem; our grill will withstand that and more.
Cooking Power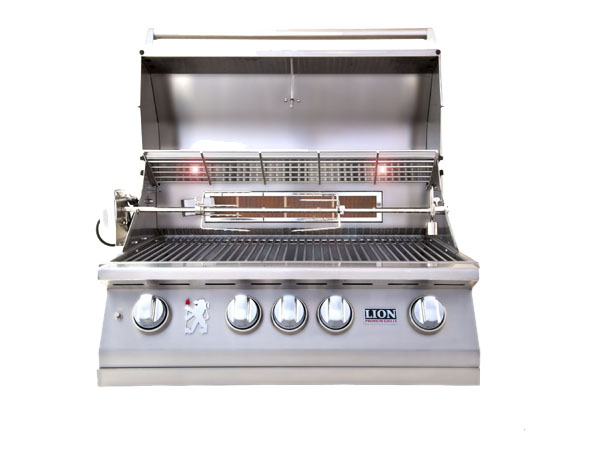 Another major plus mentioned in the review was the fact that our grill packs a major punch when it comes to grilling power and heat generation. Our cast stainless burners — which feature a lifetime warranty — output 15,000 BTUs each. Our infrared backburner generates another 15,000 BTUs for a total of 75,000 total BTUs for the 32″ 4 burner grill. If you need to really hit high temperatures our grill can achieve that without a hitch; it can also work wonders at low temps when your grilling requires a touch of subtlety. If you need even more power, you can always add an additional searing burner that will allow you to create the perfect seared crust of any premium cut of meat.
Total Package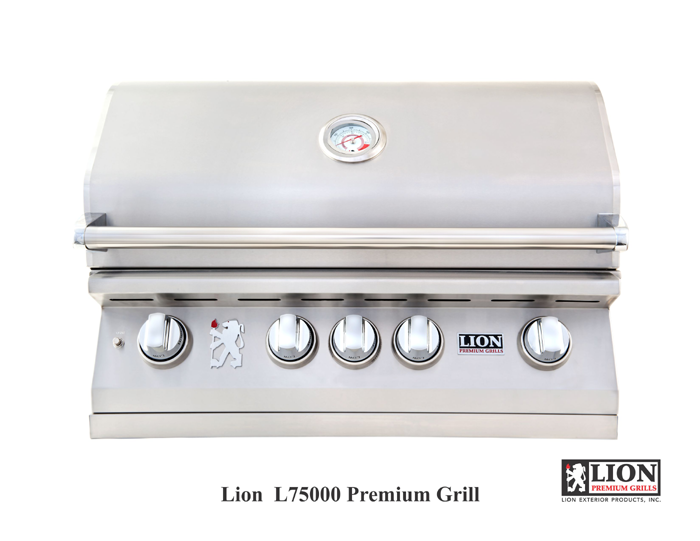 Simply put, our grill is the total package. As Johnny Stewart said multiple times in the review, this grill is "built tough." It's heavy duty, it's created with the highest quality of stainless steel. The cast stainless burners will last a lifetime. The grill generates a substantial amount of heat and can sear with the best of them. It also comes loaded with extras — a rotisserie kit, a smoker box, a griddle plate, and a grill head cover. On top of that, the grill looks undeniably sharp; it really pops visually, especially when seen in person.
---
---
---
This is the Best Grill I Have Ever Owned


"Replaced my old 30″ grill with the Lion 32″ natural gas grill. This is the best grill I have ever owned, and I have owned many. First of all, the quality of this grill is outstanding, it is truly substantial. The sheet metal feels really solid and the craftsmanship is equal to and surpasses the higher end grills. One of the top considerations for me was total cost of ownership. Replacement parts for this grill are typically 1/2 or 1/3 of the major brands. So far it has required very little maintenance. It cooks Filet Mignon better and faster than my previous grills. Chicken also comes out more evenly cooked, more juicy and tasty. Temperature is different with each grill and with the Lion I have had to experiment to understand the settings. I have found that once you experiment, you will find that you can get the grill to hold virtually any temperature. I can run the rotisserie at 375F steady which is perfect for cooking whole chickens. Overall this is a great grill for the price."


Allen Drennan




San Diego, CA




32″ L75000 Grill – Amazon.com
---
---
---
---