-We would like to welcome you to the inaugural Lion Premium Grills Newsletter! Product updates, the latest in Lion news, and in-depth features are just a few examples of what you can expect during your visit. Enjoy!
---
Lion Premium Grills – "Most Versatile Gas Grill" of 2013!
---
I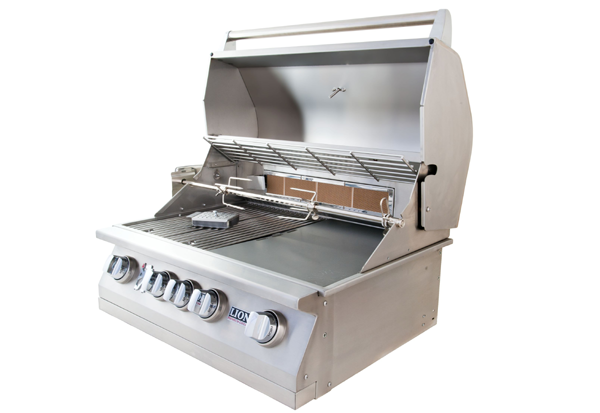 n 2012 the BBQGuys.com  and Chef Tony Matassa crowned Lion Premium Grills' 32-inch, stainless steel L75000  as the 'BEST GAS GRILL FOR THE MONEY.'Needless to say, we were extremely honored to receive such accolades.

We are happy to report that Lion Premium Grills has again landed a spot on Chef Tony's "Best Of" list for the BBQGuys.com and BBQ.com. This time our 32-inch L75000 grill was awarded as the 'MOST VERSATILE GAS GRILL' of 2013! This is what Chef Matassa had to say about our grill:

PHONE
(909) 988-3400

E-MAIL
ADDRESS
541 E. Main St. Ontario, CA 91761

---
Lion Premium Grills have some great features that make it a truly versatile grilling machine. The rotisserie & griddle expand your cooking options, and the grill has cast stainless steel burners which offer excellent durability and performance. The grill is also constructed with high quality 304 stainless steel, meaning it's built to last!
Chef Tony Matassa
---
Lion Premium Grills on HGTV's Spontaneous Construction

---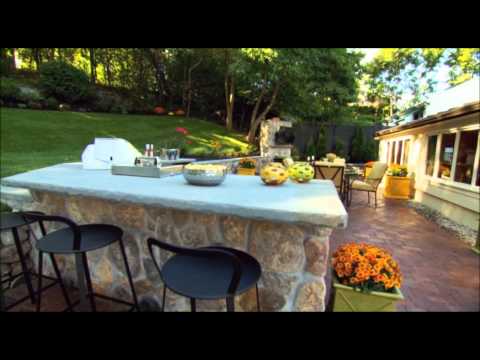 ---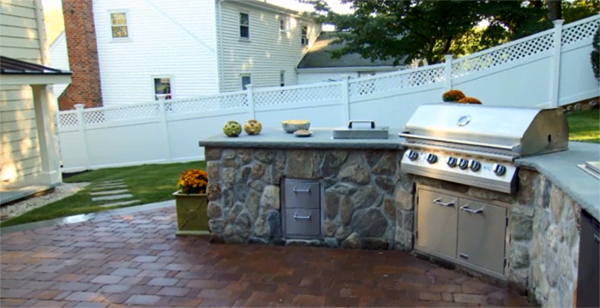 HGTV's Spontaneous Construction is a new take on the traditional home renovation television program; the host and project leader– Ricky Paull Goldin — utilizes Craigslist, Twitter, Facebook and other forms of social media to form a massive flash mob of carpenters, construction workers, and  other helping hands who intersperse flash mob dance routines between their renovation work. It's certainly a unique spin and we were ecstatic to contribute to such a project.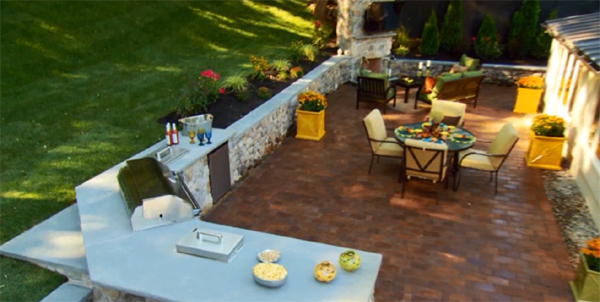 In the episode that we're featured on the homeowners' backyard is in need of some dire upgrades — it's marred by overgrown brush, a crumbling retaining wall and a weathered, stained patio — not the optimal situation for the owners, who are looking to transform their backyard into a space that is suitable for entertaining guests.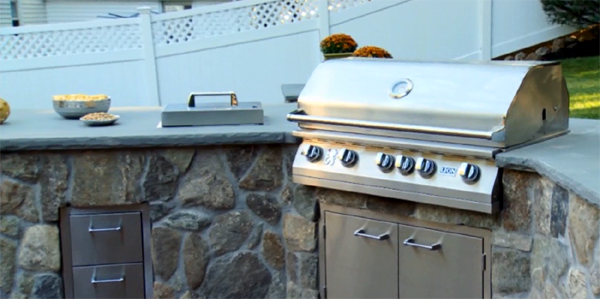 After much work (and some choreographed dancing) by our flash mob volunteers, the final results prove to be stunning.  Check out the eye-popping outdoor kitchen that features our 40-inch, 6 burner stainless steel L90000, double side-burner, refrigerator, and drop in ice container. As a part of this newly renovated backyard, the grill and accessories prove to be a vital enhancement when it comes to upgrading one's backyard and really create a usable space.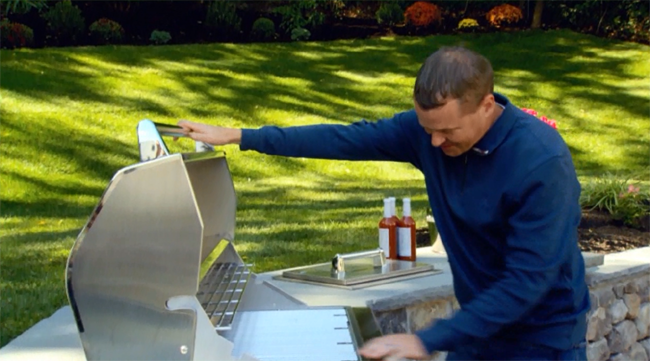 ---
Lion Premium Grills Customer Reviews

---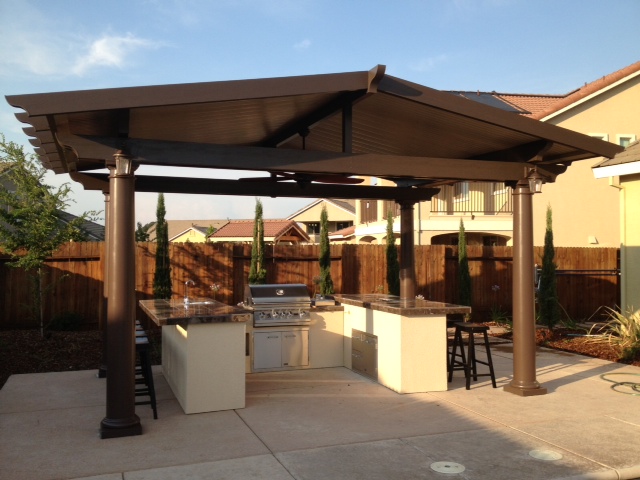 Providing our customers with a high-quality product at an affordable price is the essential element at Lion Premium Grills.  As such, it always makes us at Lion Premium very happy to see that our customers are leaving glowing product reviews and that we were able to provide them with the satisfaction that a quality product provides.  The following excerpts are just a few examples. Thank you, everyone!

I do a lot of entertaining at my house and this product has been a great addition to my BBQ pit area. No more running back inside to cook sides for dinner!! Awesome product!!
-G. Martin, New Jersey

 Source: Amazon, Double Side-burner
---
---
Lion Premium Grills Backyard Gallery

---
Lion Premium Grills would like to shine a spotlight on a few of our backyard images that feature Lion products.  It's always nice to see just how our grills and islands are able to enhance and really add that extra touch to any family's backyard set-up. If you'd like to see more, please visit our stand-alone Gallery page.
---
Lion Premium Grills – More to Come!

---
In 2013 Lion Premium Grills introduced a host of new products including:

The 16 gauge, stainless steel "Flame Tamer" which features a heating element that is crafted out of Italian ceramic.


The vented, multi-functional drawer which can be used to store a propane tank or as a trash bin. Constructed from stainless steel.
 We are pleased to announce that more new products are forthcoming in the months ahead. We will have an announcement once the time is right but you can rest assured that these new items will enhance and add even more depth to our product line and to your grilling and barbecuing experience.
---
---
---