Hello, and welcome to the November issue of our monthly Lion Premium Grills Newsletter! Happy Thanksgiving to everyone! Please enjoy what we have to bring you for this month's issue, including the introduction of a brand new item to our BBQ product line. If you happened to miss it, you can find the October Issue listed on the right sidebar under Archives. Thank you!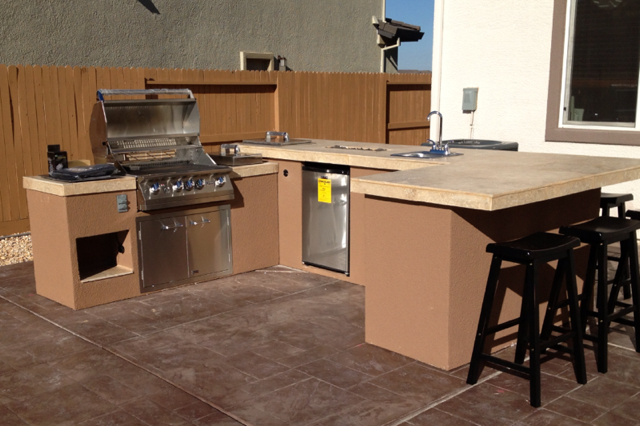 ---
PHONE
(909) 988-3400

E-MAIL
ADDRESS
541 E. Main St. Ontario, CA 91761

ARCHIVE
---
---
Lion L75000 Review by Chef Tony Matassa

---
Last month, we were proud to announce that Chef Tony Matassa had awarded us a spot on his annual "Best of" lists for the second year in a row, this time as his pick for the "Most Versatile Gas Grill of 2013." Needless to say we were extremely honored to have received such praise from someone with Chef Matassa's credentials.

---
 Chef Matassa has also authored a comprehensive review for the BBQGuys.com of our L75000 stainless steel 32″ gas grill (with accompanying accessories). Chef Matassa awarded our L75000 the number one spot as "Most Versatile Grill of 2013" and as expected, the featured review follows along the same positive lines. Standout qualities include the heavy duty construction, heating power of the burners, and the bevy of features like the internal lighting and rotisserie.
THE SKINNY
High quality polished, welded construction
Affordable price point
Heavy-duty cast stainless steel burners
Internal grill lights
Great lifetime warranty
 

OVERVIEW

The grill has durable 304 grade stainless steel construction which is double layered for additional durability. Most other competing brands use mechanical fasteners during construction. We also like the uncluttered control panel, which makes the grill simple and user friendly. In addition, Lion grills feature internal lights which are useful for evening cooking. For the money, Lion offers a lot cooking space too.

The best feature on Lion is their commercial-grade, cast stainless steel burners which are built to last. If you aren't familiar with cast burners, they are typically found on high-end grills. They are much more durable than tubular burners and require less maintenance.

Lion stands behind their grills with a quality warranty. The cast stainless burners, cooking grids, and stainless steel frame and housing are covered by a lifetime warranty.
---
Lion Premium Grills Customer Reviews

---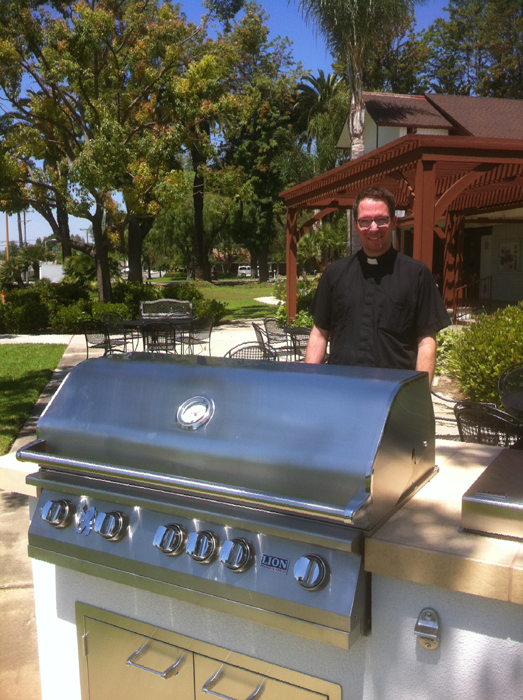 Why buy anything else? This is the BEST IN CLASS!  Excellent build, fit and finish with ALL 304! Accessory package is just the "icing on the cake." Even temps across the entire grilling area. I expect nothing less than MANY, MANY years of trouble free service. Would not hesitate to buy another.

-Neal, Alabama

Source: BBQGuys, 32″ Propane Gas Grill & BBQ Cart  

Given the amenities, nothing even compared to the Lion at this price point. The 5 burners easily cooks for an army. We have used the rotisserie only once, but it worked perfectly. I installed this myself with the side burner without any difficultly. I would highly rate this grill.

-Joey, Wilmington, NC

Source: BBQGuys, L90000 40″ Grill

 The grill itself is great. Well built, all the accessories, very powerful. I bought the searing burner , definitely worth it. With main burners on, it takes roughly 5 minutes to get to 400 degrees. Cooks evenly. It's easy to remove rack for cleaning.  For the quality and stuff, this is the best deal out there.

-Cal, New York

Source: BBQGuys, L75000 32″ Gas Grill  

 I looked around for a quality, brand name grill to center around and decided on this Lion 32″. It was a good choice. Me and my buddies have had a ball grilling out back this year. Particularly like using the smoker to add flavor to things. This is a great grill! I'm definitely happy with my choice.

-Jerry, Indiana

Source: BBQGuys, L75000 32″ Gas Grill

 
---
---
---
---