---
---
First off, all of us at Lion Premium Grills would like to wish everyone a happy new year! We would also like to thank you for visiting the latest installment of our monthly newsletter. 2014 is certainly shaping up to be something special as we continue to grow and push forward in our respective industries, all while maintaining our dedication to providing the most affordable products while retaining the high quality and standards that we are known for at Lion.
In this issue, we've chosen to feature an often overlooked but essential (and versatile!) grilling component — our rotisserie kit! The end results are incredible — slow cooked, seared on the outside while retaining all of the juices and moistness that can often be lost via other methods of cooking and grilling. Without further ado, we now present to you our January 2014 issue. Thank you and enjoy!
PHONE
(909) 988-3400
E-MAIL
ADDRESS
541 E. Main St. Ontario, CA 91761
ARCHIVE
---
---
 Lion Premium Grills Customer Reviews
---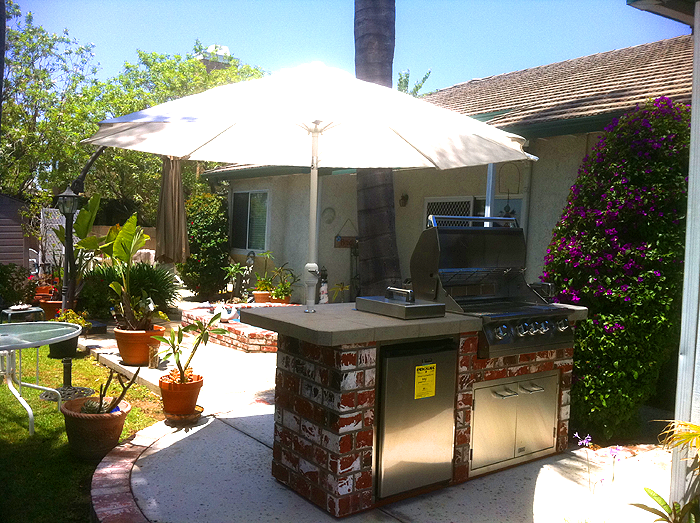 Pleasing our customers is always of the utmost priority at Lion Premium Grills. As such, it makes us extremely happy to see direct feedback that is positive from our customers.  Each month we feature select reviews and testimonials, and this month is no different. Thank you to all of those who've chosen to express their views and opinions regarding our grills, islands, and accessories; we can not express enough gratitude for your efforts and for enjoying what we've created enough to encourage others to check Lion Premium Grills out. Thank you so much!
---
---
---
Mike R.

San Francisco, CA

Source: Amazon
L90000 40″ Grill
Great Grill

"I have had this grill about a month and have used it 5 times. It cooks very well with good heat control. I also bought the searing burner which I have not used yet. Burgers, dogs, chicken and veggies turned out great with no flare ups."

---
---
---
 Lion Premium Grills – Rotisserie Feature
---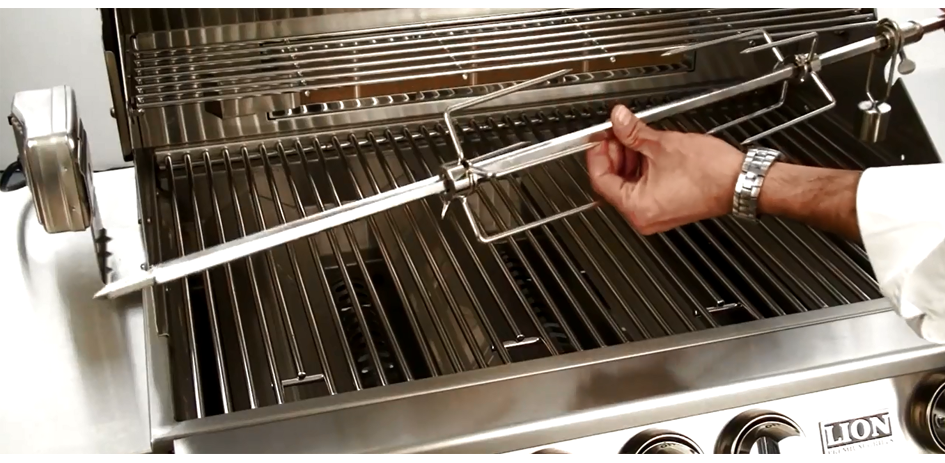 At Lion Premium Grills, we're all huge fans of utilizing the rotisserie to it's fullest potential — the possibilities range from using the rotisserie kit to slow cook prime rib, lamb, turkey, chicken and so on. The end results are typically amazing for lack of a better term– rotisserie-style cooking is a prime technique for always producing delicious food.
But what is rotisserie cooking exactly and how is it done? The process is actually quite easy. Large pieces of meat and poultry are typically the best candidates for slow cooking using the rotisserie. The meat or poultry is mounted on a horizontal stainless steel spit — holding upwards of 40 lbs. — that is powered by a stainless steel geared motor (the motor is attached to the spit and situated on the exterior on the BBQ grill) which slowly and constantly rotates to assure that the food is cooked evenly while allowing a "self-basting" action due to the rotation of the spit. The meat or poultry will essentially marinate in it's own  juices– the result is moist, tender, and juicy perfection.  The Lion Premium Grills 15,000 BTU infrared back-burner (located on the back interior wall of the grill) evenly radiates heat onto the outer surface of the meat or poultry over the course of 1.5 hours – 4.5 hours (depending on the size, weight, and density of the meat or poultry). Indirect heat without the infrared back-burner can also be used to rotisserie.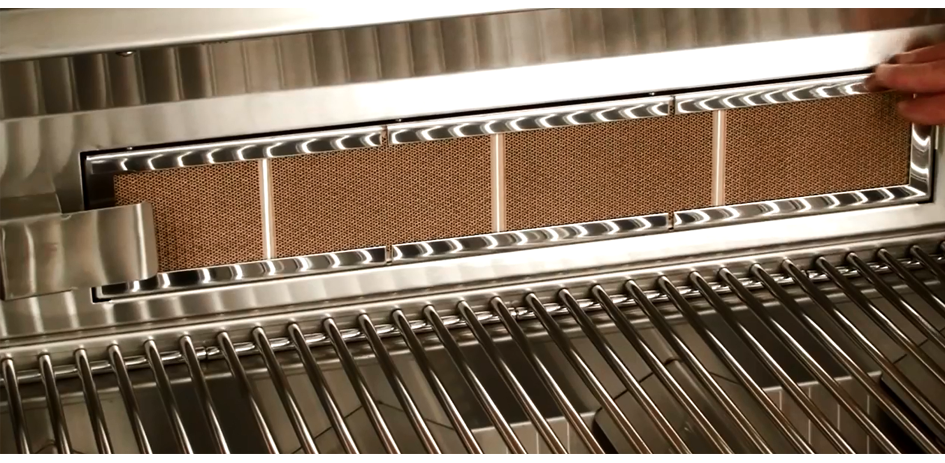 There are a few tips that will allow for the best results when using the Lion Premium Grills rotisserie kit. First off, when placing the meat or poultry on the stainless steel spit rod make sure to center and balance the food; this will not allow typically ensure that the food is cooked evenly as well as preventing any additional stress or load on the rotisserie motor. Adjust the pronged forks on each side to stabilize and then place the rod in the specified motor bracket. When using the rotisserie it is advisable to remove the cooking grills which opens up space and allows the meat or poultry to rotate freely. A drip pan is placed under the rotisserie area and on top of the flame tamers to catch any drippings.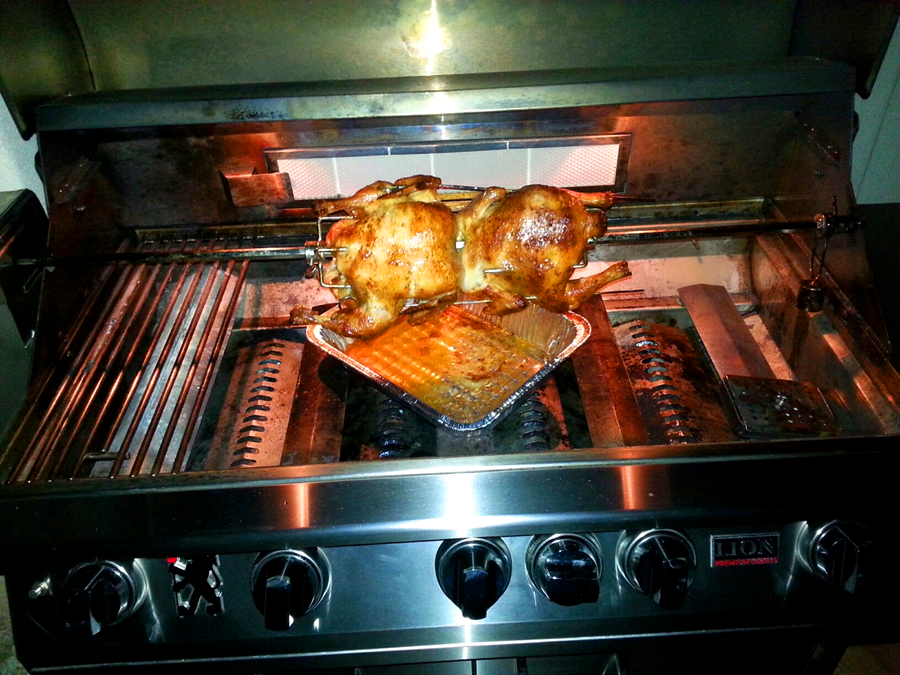 ---
---
---