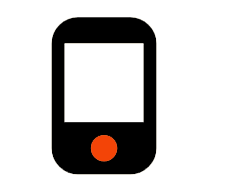 PHONE
(909) 988-3400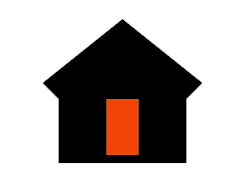 ADDRESS
541 E. Main St.
Ontario, CA 91761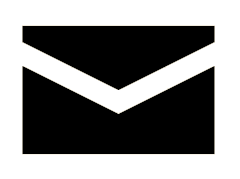 E-MAIL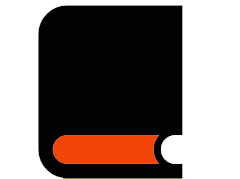 PREVIOUS ISSUE
---
---
Lion Premium Grills Newsletter – No. 71, August 2019

---

---
____
Welcome to the 71st edition and August 2019 issue of our monthly newsletter! Thank you for visiting! August is here which means that long days and warm summer nights are the norm. This is the perfect reason to gather with the people you care about and there is no better way to enhance these special moments then with the classic backyard BBQ. Lion Premium Grills is proud to say that our exquisite, luxury line of high end BBQ grills, accessories, and outdoor kitchens perfectly fits the bill for all of these occasions. We have quite a bit lined up for this month's edition which we'll detail below. We hope you enjoy your time perusing our newsletter!
---
As we mentioned earlier, we have quite an issue prepared for you this month; some of features include a look at our custom built outdoor island for the San Dimas Sheriff's Department. We also have an in-depth look at our 40″ L90000 grill and mobile cart; we break down all of the features and why this may just be the perfect fit for you. Accompanying these features are detailed breakdowns on our multi-functional trash bin/propane tank holder and our bar center; these are the perfect accessories for anyone creating an outdoor kitchen. Closing things out this month is our featured recipe — this month it's a timeless classic, the bone-in ribeye steak. In our estimation there are few things better than a properly cooked high quality steak. We'd like to thank you for visiting our website and newsletter — we hope you find it informative and enjoyable! Thank you again!
---
 ____
---
Lion Premium Grills: San Dimas Sheriff's Department & Lion!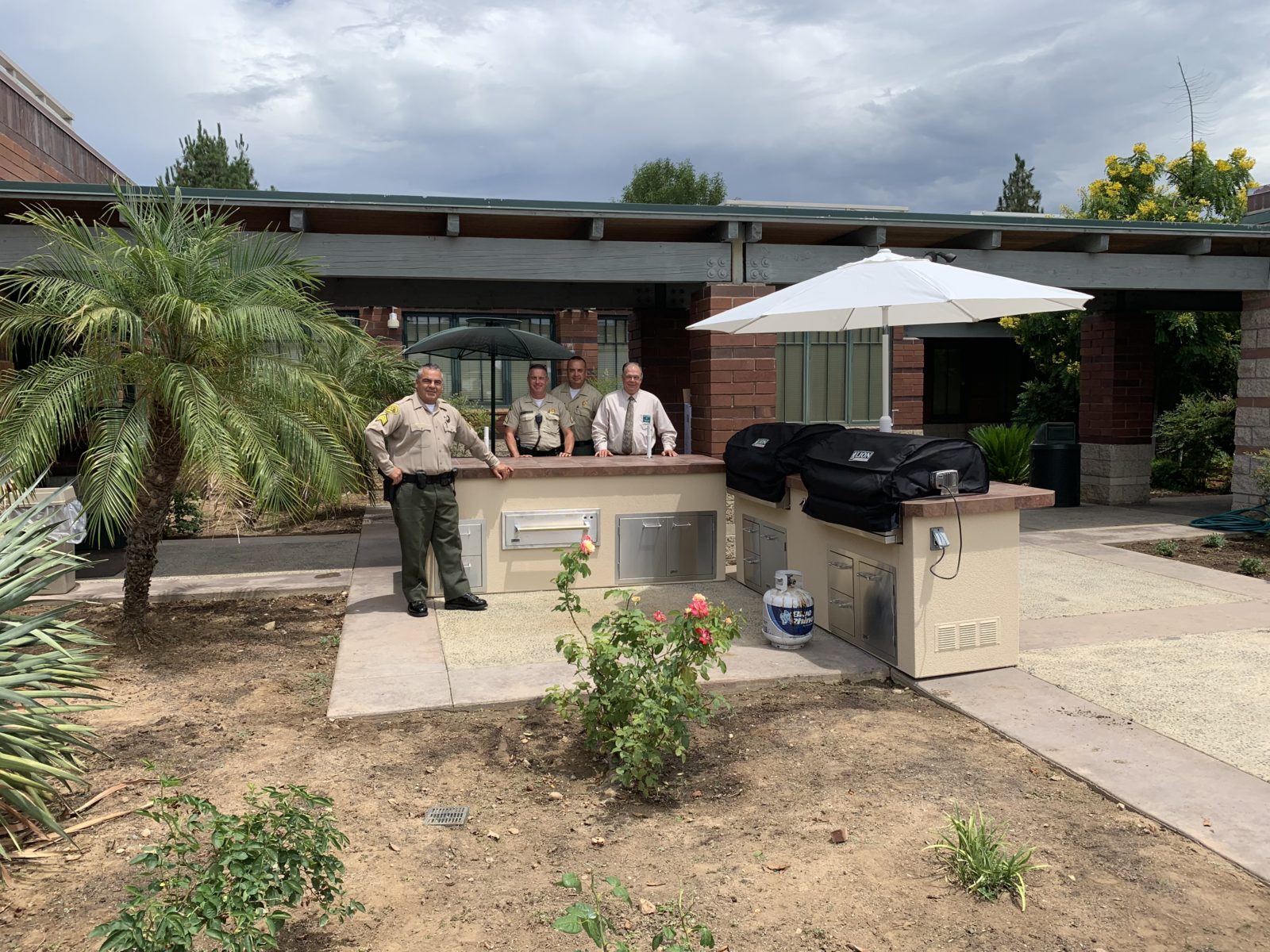 We recently built a two piece island for the San Dimas Sheriff's Department featuring all of our accessories and equipment and we thought we'd share! This is a special custom unit we built featuring dual L90000 40″ bbq grills, two individual door/drawer combos, a warming drawer and an additional double drawer; the island pieces are crafted with a standard stucco finish and tile tops. We were extremely excited to create this island unit and we were even more pleased to see that the great people at the San Dimas Sheriff's Department really enjoyed what we created for them, especially once the islands were fully set up with our grills, etc.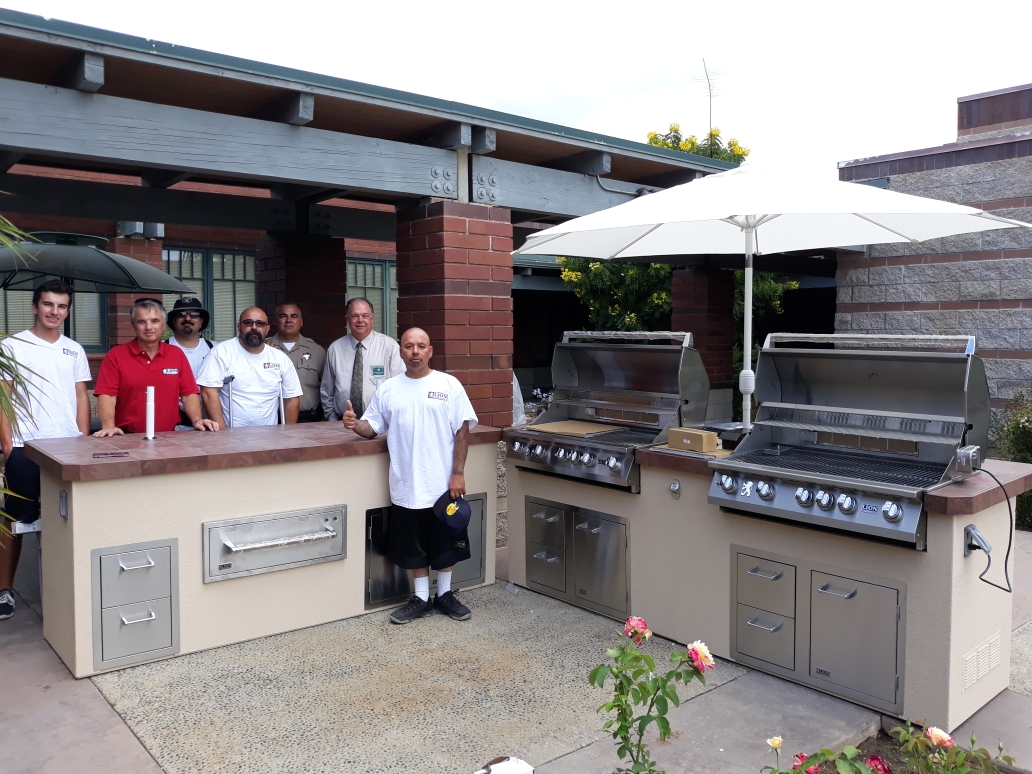 The owner of Lion — Leon Carter — accompanied our delivery team to catch the action and meet some of the great officers at SDSD. We really liked the above image and thought we'd feature it for this month's issue. Again, we would like to extend our thanks to the entire San Dimas Sheriff's Department for their hospitality — we were just happy to have created something that they would find enjoyable.
---
Lion Premium Grills – Our Luxury Bar Center

---
As stated in the introduction to this month's issue, our spotlight is going to be pointed at our beautiful 30″ Bar Center. One quick look is all you'll need to see that this thing is absolutely stacked with a multitude of features and additions that will undoubtedly enhance your BBQ island and grilling experience tenfold.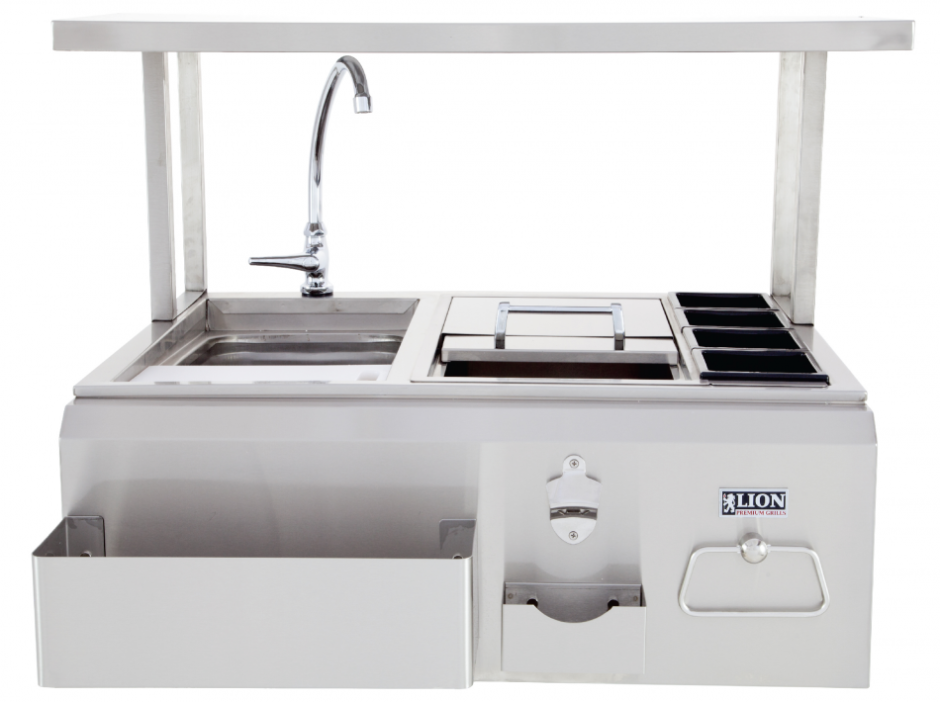 First off, we will give an overview of the specifications and measurements of the Lion Premium Bar Center. The size of the unit is 30 inches by 25 1/2 inches and it weighs in at a hefty 58 pounds.  This Bar Center — constructed from 16-gauge 304 brushed stainless steel — is a sight to see and will no doubt catch eyes at any gathering or event. It gets even better though, as the functionality of our Bar Center is unmatched and will greatly add to any BBQ island.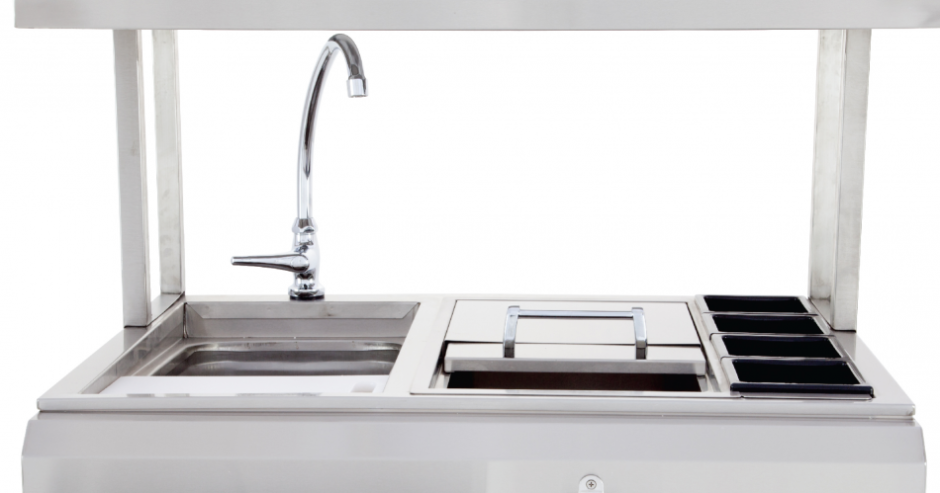 The Lion Premium Bar Center is a deluxe unit, containing a ton of features starting with the full service built-in bar sink. The faucet is tastefully designed and the stainless steel construction provides excellent durability. The horizontal built-in sliding access door contains extra drainage and storage space; it's an invaluable component when hosting large parties, backyard BBQs, and so on. Topping off the counter features is the partitioned condiment tray which contains four separate compartments and is another excellent multi-functional accessory for hosting gatherings. 
On the front end of the Bar Center you'll see a built in towel rack as well as additional open storage areas; the uses are endless and it's extremely easy to access, store and organize whatever you please (glasses, dishes, etc.). Topping it off, there is a bottle opener on the face of the unit, which no bar center would be complete without. The Lion Premium Bar Center really is an unmatched addition to your BBQ island and backyard.
Lion Premium Grills Featured Recipe: Bone-In Ribeye Steak
---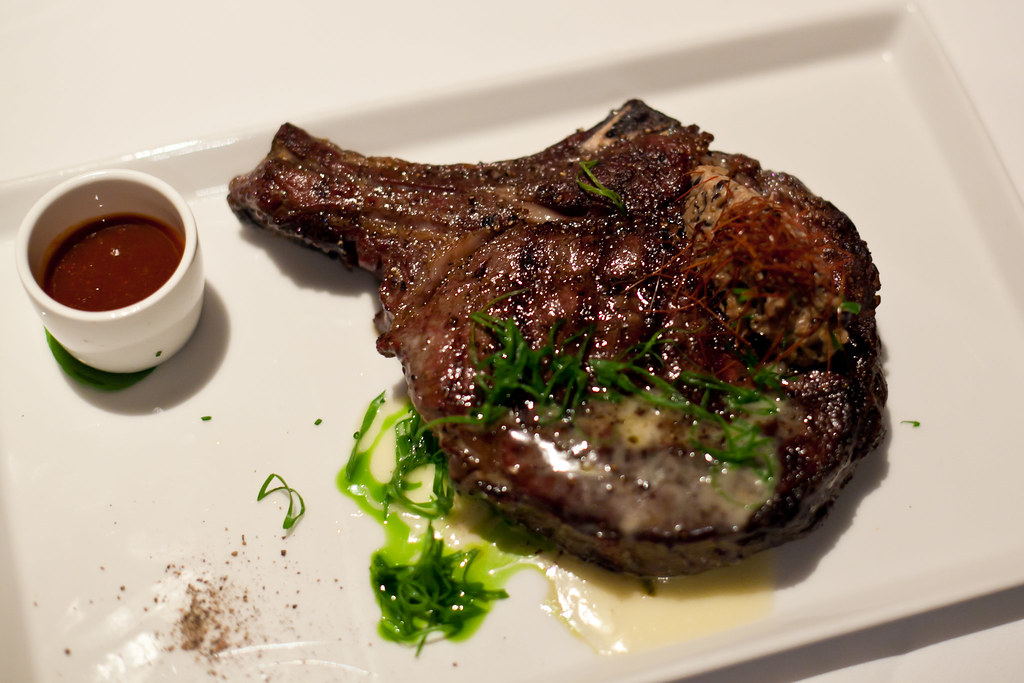 While grilling a steak may seem self-explanatory, it's all about the subtle techniques that makes a truly excellent steak. This month we have a delicious preparation of one of our favorites amongst all of us at Lion Premium Grills – the bone-in ribeye steak. With that said, this month's recipe comes from renowned chef, Emeril Lagasse. It's a very easy prep, but the end result is completely unbelievable as far as taste and flavor are concerned. This is one to remember, savor, and enjoy. Here's the recipe:
INGREDIENTS
Four bone-in rib steaks
2 tbsp. vegetable oil
Emeril's Original Essence or Creole Seasoning
Kosher salt
Freshly ground black pepper
INGREDIENTS FOR STEAK RUB

2 1/2 tablespoons paprika
2 tablespoons salt
2 tablespoons garlic powder
1 tablespoon black pepper
1 tablespoon onion powder
1 tablespoon cayenne pepper
1 tablespoon dried oregano
1 tablespoon dried thyme
DIRECTIONS
Allow the steaks to come to room temperature for up to 1 hour.
Rub the steaks on both sides with the vegetable oil, and season them liberally with Original Essence, kosher salt, and pepper.
Preheat the oven to 450 degrees, and preheat a grill, grill pan, or cast-iron skillet to medium-high.
Grill the steaks until they are seared on both sides, about 4 minutes per side. Then transfer the steaks to a baking sheet, place it in the oven, and cook until the meat reaches the desired temperature, 140 degrees for medium-rare.
Remove the steaks from the oven and let them sit for 5 minutes before slicing and serving.
---
---
---
---
---