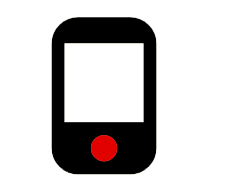 PHONE
(909) 988-3400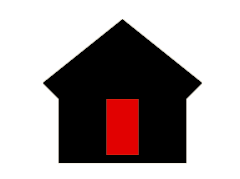 ADDRESS
541 E. Main St.
Ontario, CA 91761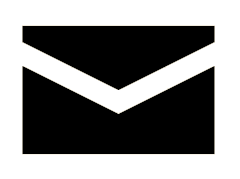 E-MAIL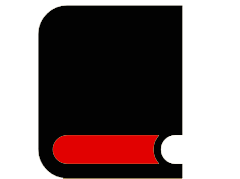 PREVIOUS ISSUE
---
---
Lion Premium Grills Newsletter – No. 91, April 2021

---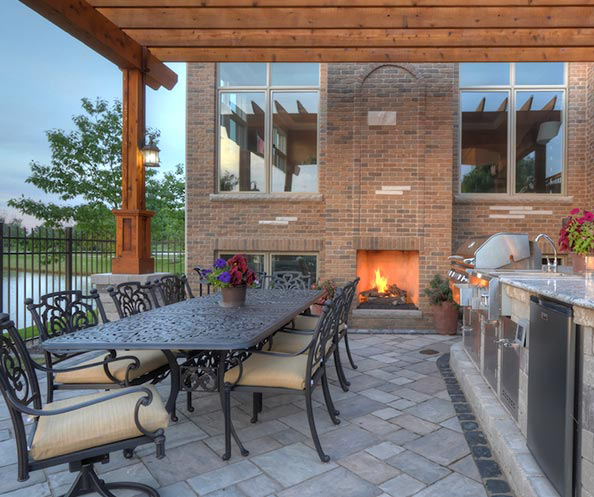 ---
____
Welcome to the April 2021 issue and 91st edition of the Lion Premium Grills Newsletter! Spring is now in full swing which means that right now is the absolute best time to prepare your backyard for the quickly approaching summer months. Summer brings with it warm nights, long days, and beautiful weather to sit back with the entire family and enjoy eating and conversing outdoors. But to be perfectly honest Spring may be even better in terms of cooler weather which also makes these months prime for relaxing and grilling outdoors. It may mean a new built in grill for an existing outdoor kitchen, or an entirely new grill with island, or even a grill and cart combo if you value mobility; the options are there to cater to your needs! Barbecuing during these months is an American pastime and one we hope you can enjoy with our line of grills and outdoor products. This month our newsletter is packed with content which we'll detail below.
---
What do we have in store for this month's issue? First off, we have a delicious grilled shrimp recipe for everyone that enjoys seafood, complete with a homemade spicy cocktail sauce. We have an in-depth featured look at our multi-functional bin which as the name describes, can be utilized in a variety of different ways. We have tips on how to enhance your grilling experience as well as a look at a video in which a Lion grill is used for the very first time. We hope you enjoy this month's issue and thank you for visiting us at Lion; we greatly appreciate everyone for taking the time out to view our products. Thank you again!
____
---
---
---
A Fantastic Value

"This grill is a great value. It gets very hot, very quickly, and holds a steady temperature for smoking or slow-cooking meats well, even when the outside temperatures change substantially during the course of cooking. The in-grill thermometer is accurate for the most part, which is definitely a plus. It's big, it looks great, and so far, it's held up well (and I live in an area that gets close to 100 inches of rainfall a year, with a fair amount of that coming as snow and icy conditions). It cleans up well. I bought this along with the Lion side burner and access door, and together they make a beautiful and highly functional outdoor kitchen that I really love to use no matter the weather."


Brad




Washington




32″ L75000 Grill, BBQGuys.com
---
Lion Premium Grills: Enhance Your Grilling Experience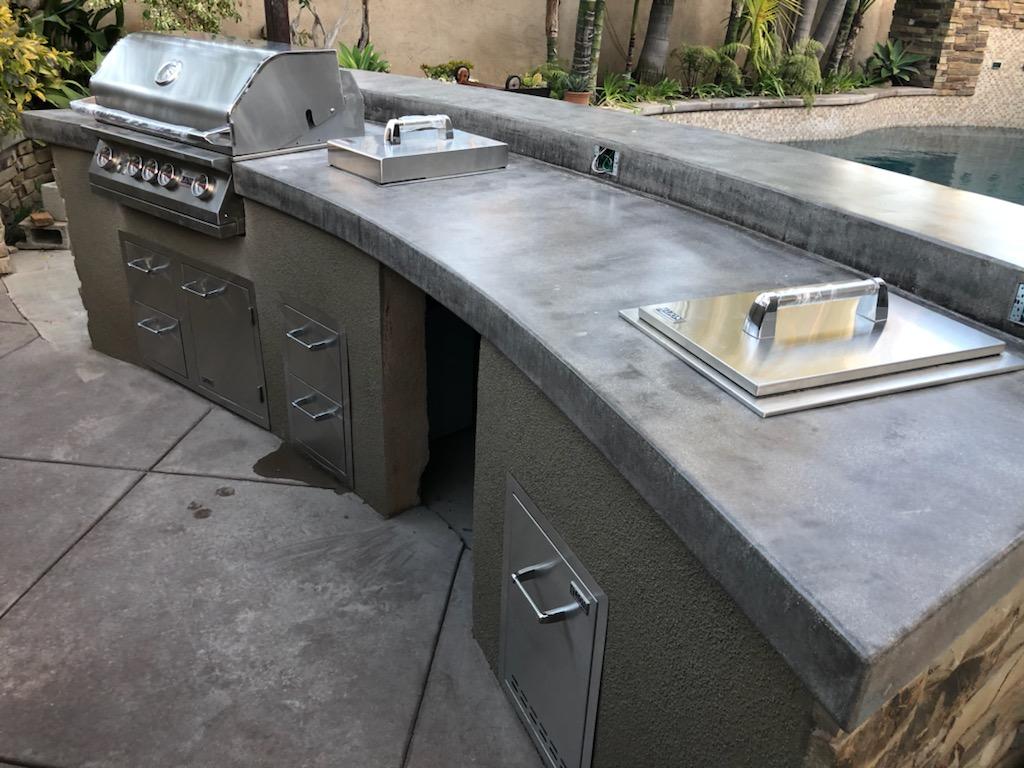 ---
Having the best tools at your disposal is essential when it comes to the grilling experience. We feel we make the best grills and outdoor products so that criteria is met. It is still always very useful though to obtain some general tips and tricks to make your actual experience on the grill a more enjoyable one (and it will increase your overall grilling skills and base of knowledge). These little tips will come in extremely handy when it comes to really maximizing all of the ways you can improve on your craft. We hope you take these tricks and apply them the next time you decide to grill up some chicken (brine it for the best chicken you've ever tasted) or attempt to steam the perfect piece of Chilean Sea Bass.

---
Brined Poultry Makes for Fantastic Grilling


The process of brining chicken or turkey is really very simple but it makes a world of difference when it cooks to tenderness and flavor. It's completely worth the time and effort, and once you try this method you'll be hard pressed to go back to not brining. Bring some salt water and sugar to a boil and mix completely. Add any aromatics, spices or herbs to the mix and let cool completely. Once the liquid is completely cool, add your poultry, stick it in the refrigerator and let it rest for anywhere from a handful of hours to a few days (the longer it goes, the more intense the flavors become). That's it! Be prepared for some incredible grilled chicken!


Pack and Steam Your Fish


Steaming your desired cut of fish is an incredible way to go when grilling fish; the fish remains moist and you can steam with any variety of herbs,aromatics, and enhancers that you could ever want. Slices of lemon, sprigs of thyme, etc. are all perfect for this. The process is simple as well; wrap your fish in a foil packet that has been oiled and filled with your other ingredients. Place on the grill for roughly 8 to 10 minutes. There are many amazing ways to cook fish but this method seems underrated in our eyes.

Use Seasoning and Sauces with Restraint

Be careful to not overdo it with the marinades, rubs, and sauces. It's all personal preference of course, but the powerful flavor of grilled or smoked meat can be obscured instead of subtly enhanced. Flavorful cuts of steak like ribeye or porterhouse may only need salt and oil as seasoning. Be careful to not add BBQ sauce too early while your meat is still on the grill for instance. If you sauce it before the last few minutes on the grill, the intense heat will scorch the bbq sauce and negatively impact the overall flavor of your ribs.

---
Lion Premium Grills Featured Recipe: Grilled Shrimp & Spicy Cocktail Sauce



---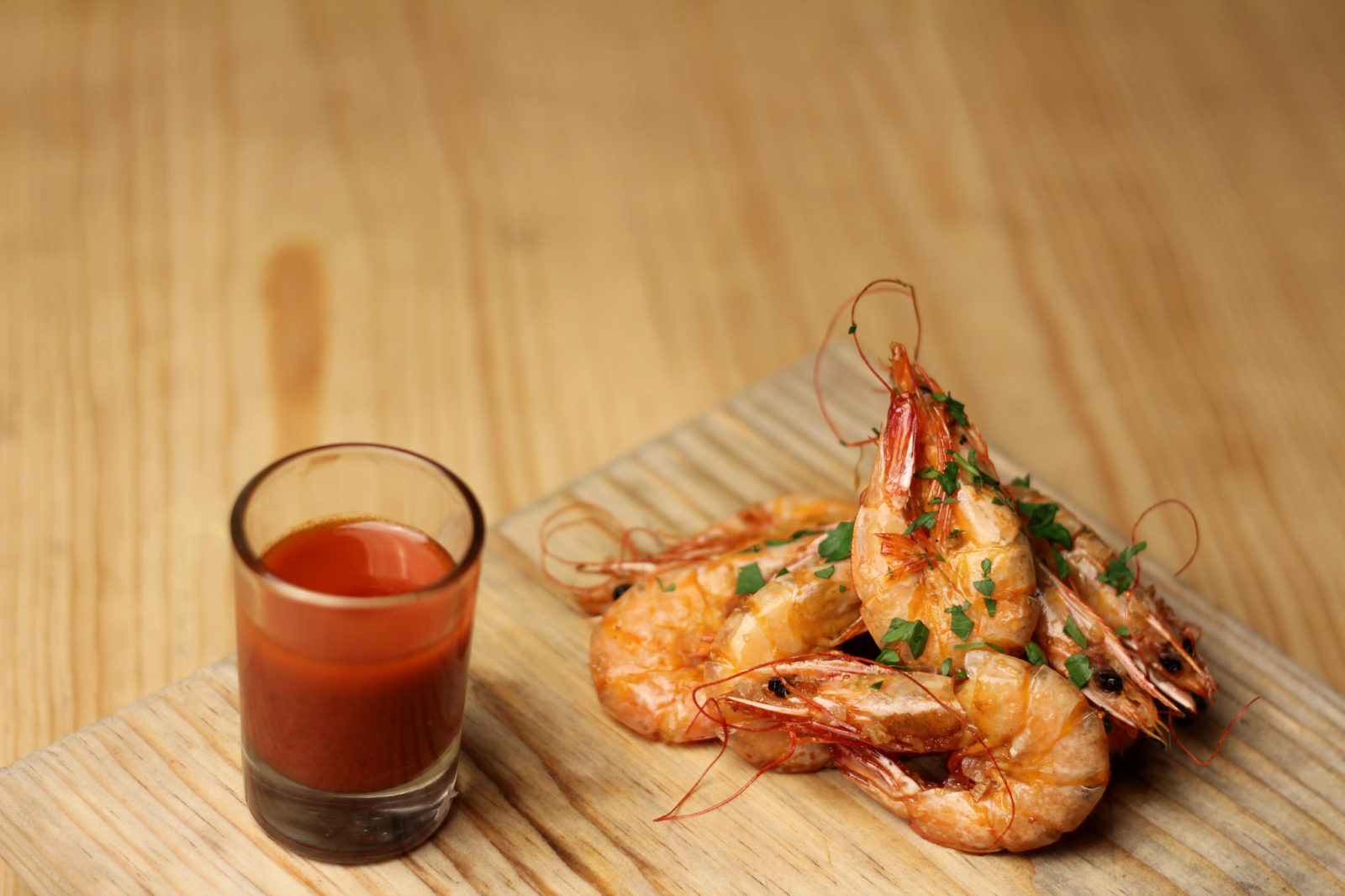 Our featured grill recipe for the April Newsletter is a wonderful variation on the classic shrimp cocktail — we're going to brine and then grill the shrimp and you won't believe how elevated these flavors are! This recipe is really easy to execute and making the brine and cocktail sauce is quick and painless. Shrimp cocktail is always a favorite and this recipe kicks it up to the next level. Give it a shot, you won't be disappointed!
INGREDIENTS
Cocktail Sauce
1 tablespoon hot sauce

1 1/2 tablespoons Worcestershire sauce

2 medium shallots (peeled and grated)

2 cups of ketchup

2 tablespoons of fresh squeezed lemon juice

2 tablespoons of high quality horseradish

Brine
8 cups of water


1/4 cup of kosher salt

2 tablespoons of sugar

2 lemons

3 cups of ice

4 garlic cloves (peeled and grated)
Other Ingredients
24 unpeeled large shrimp

1/2 cup of virgin olive oil

1/3 cup of canola oil

Juice of 2 lemons

Kosher salt

1/4 cup of minced chives

Freshly ground coarse black pepper

Quartered lemon wedges
---
DIRECTIONS
Use a medium mixing bowl and mix together all of the cocktail sauce ingredients. Refrigerate overnight to allow for the flavors to fully meld (try to let it refrigerate for at least 4 hours if you can't let it sit overnight).


Use a large bowl to combine all of the ingredients for the brine. Stir until the salt and sugar have fully dissolved into the mixture. Add the freshly squeezed juice of 2 lemons into the brine. Stir in the garlic and then the ice.

For each of the shrimp cut along the curve of the back of the shrimp and remove the vein, keeping the shells intact. Clip the feet off with a small pair of scissors. Place the shrimp in the brine and refrigerate for 1 hour.

Oil all of the cooking grates on your Lion Premium Grills BBQ grill. Preheat your grill to medium heat.

Remove the shrimp from the brine and lightly pat dry with paper towels. In a bowl, toss the shrimp in the canola oil. In a separate bowl, combine the olive oil, lemon juice, and chives. Set aside.

Place the shrimp on the grate, close the lid, and grill for four minutes. Flip to the second side and grill for four minutes.

Remove the shrimp from the grill and immediately place in the bowl with the olive oil mixture; quickly toss the shrimp to lightly coat them. Season the shrimp with salt and pepper and serve with cocktail sauce and lemon wedges on the side.
---
Nutritional Information (per serving – 8 servings)
_________
Calories – 315

Carbohydrates – 27 g (9%)

Fat – 23 g (35%)

Protein – 4 g (8%)

Saturated Fat – 3 g (13%)




Sodium – 2535 mg (106%)

Polyunsaturated Fat – 4 g

Fiber – 2 g(7%)

Monounsaturated Fat – 16 g

Cholesterol – 23 mg (8%)



Lion Premium Grills – Cooking on a Lion Grill with First Time Trying!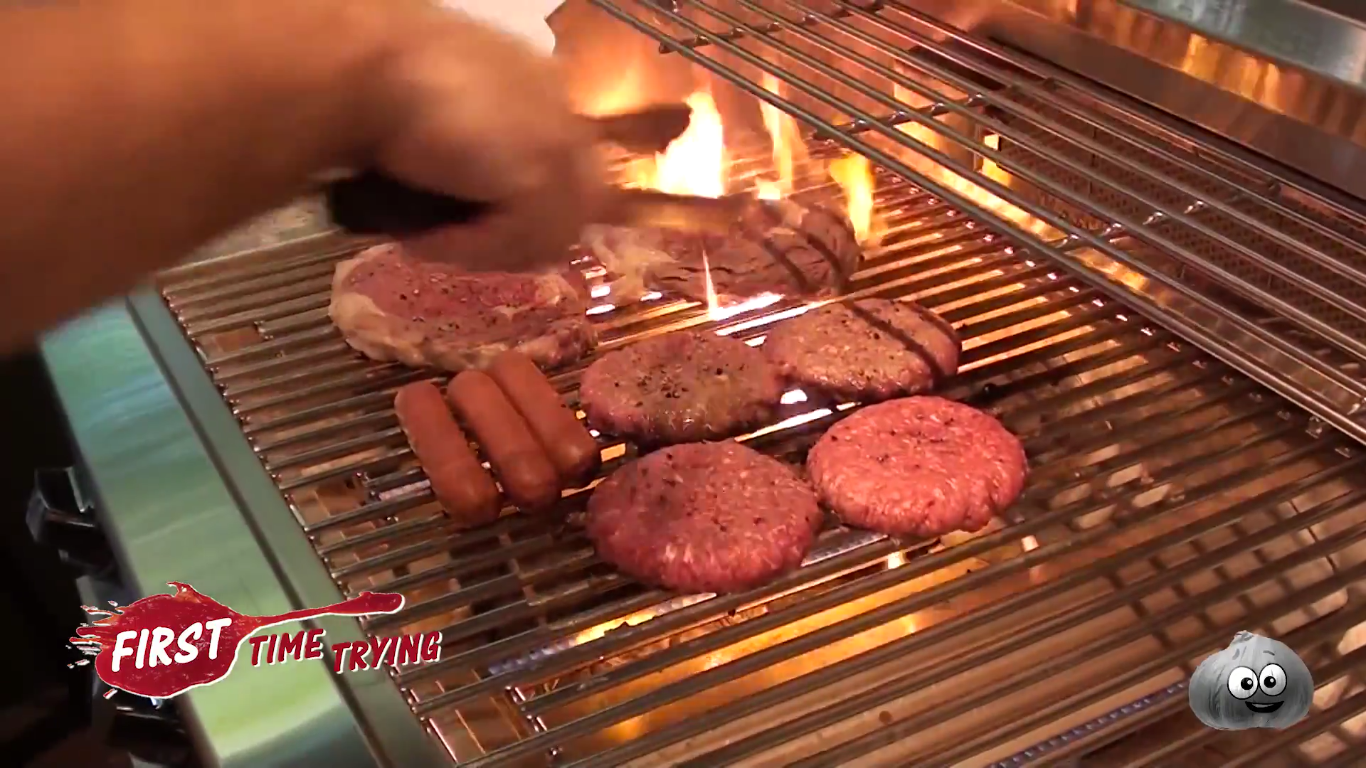 We were featured on YouTube channel "First Time Trying" where the host and creator– Dave — actually fires up his brand new Lion BBQ grill for the first time ever and grills up some steaks, burgers, and sausages. We really love this very entertaining video and many thanks to Dave for featuring Lion Premium grill products and accessories on his channel. The video is below; check it out to see if Dave is successful in grilling on his new Lion gas grill. We hope you enjoy the video and if you do, don't forget to check out some of the other videos on "First Time Trying!"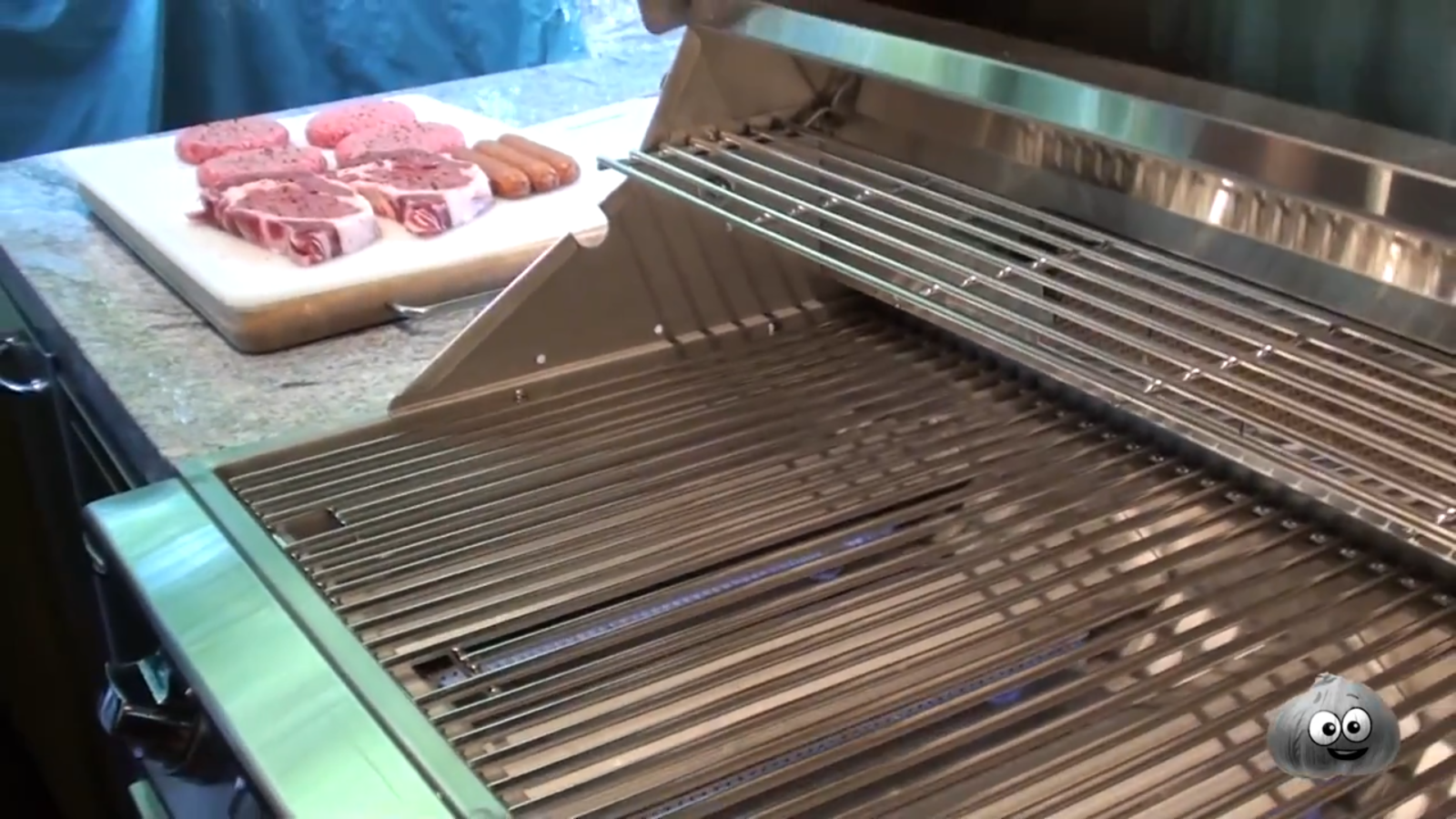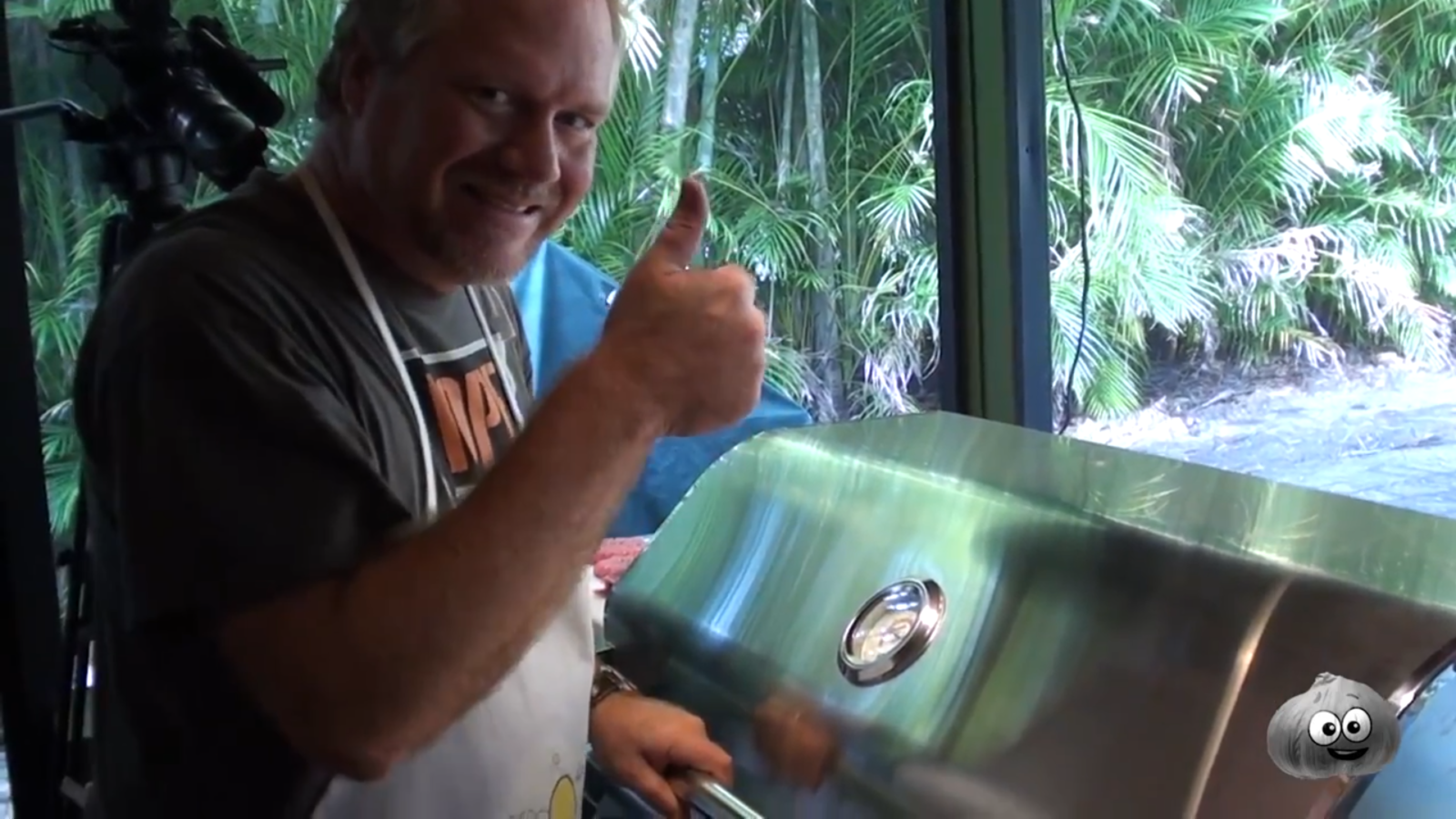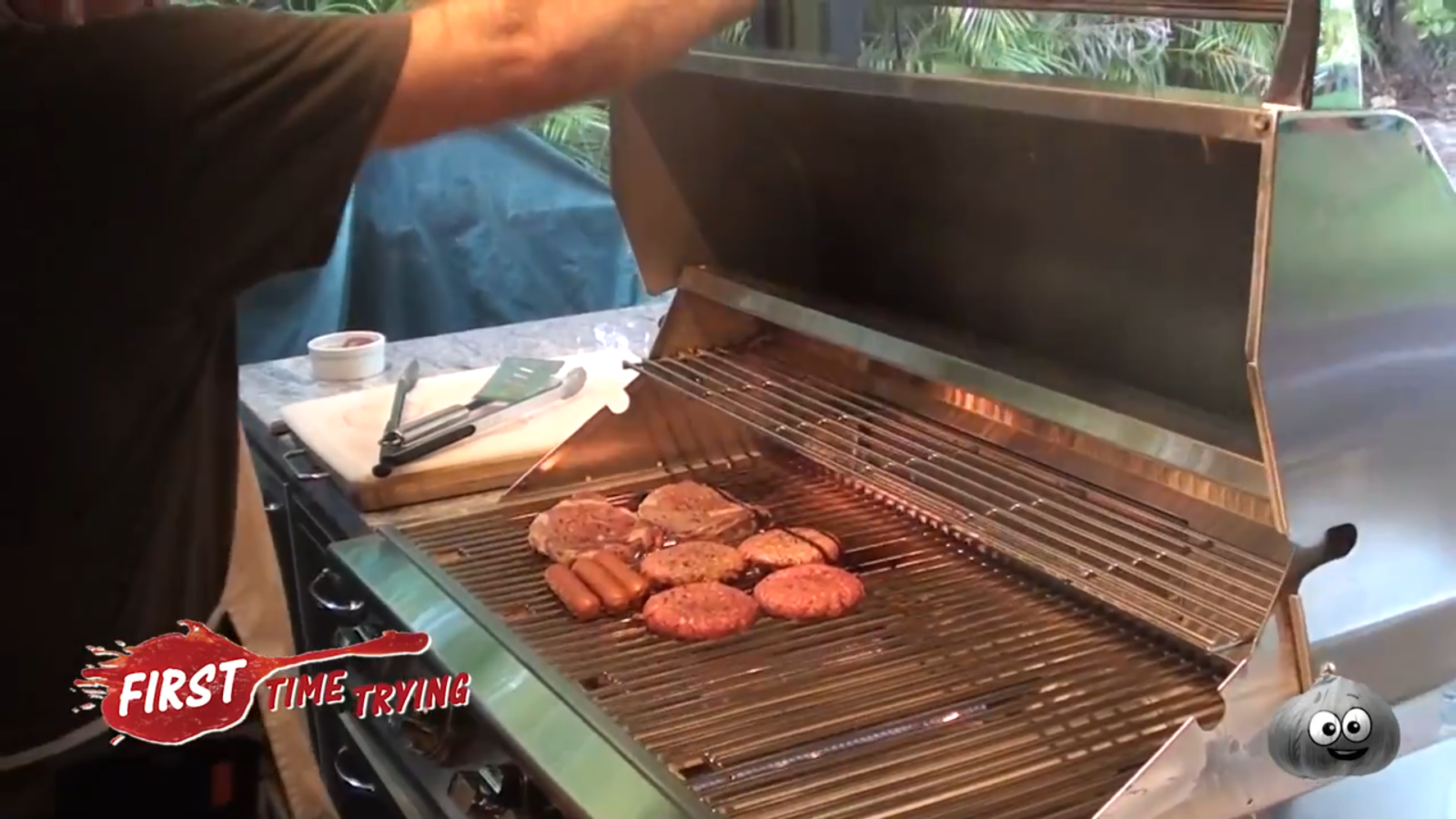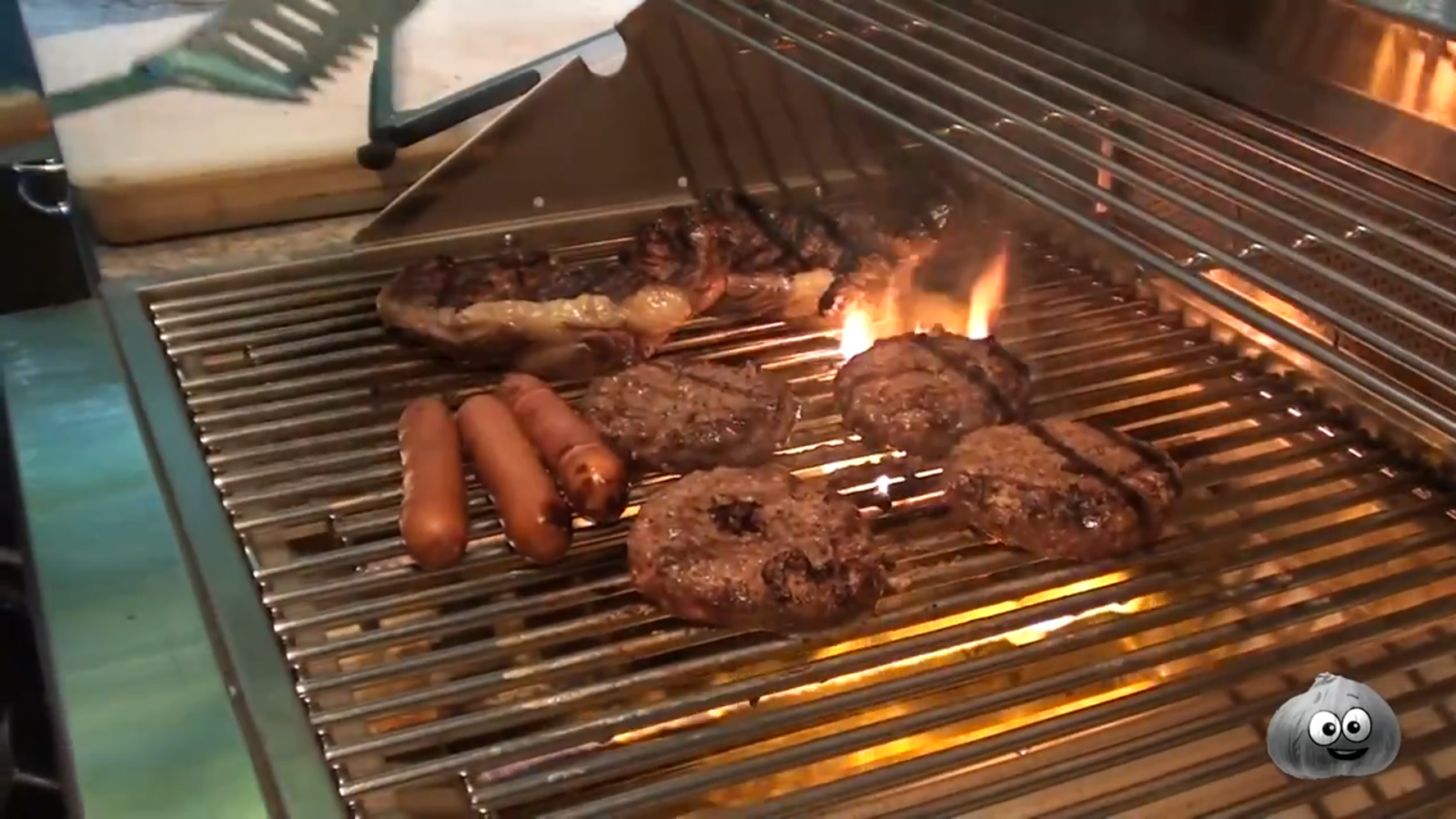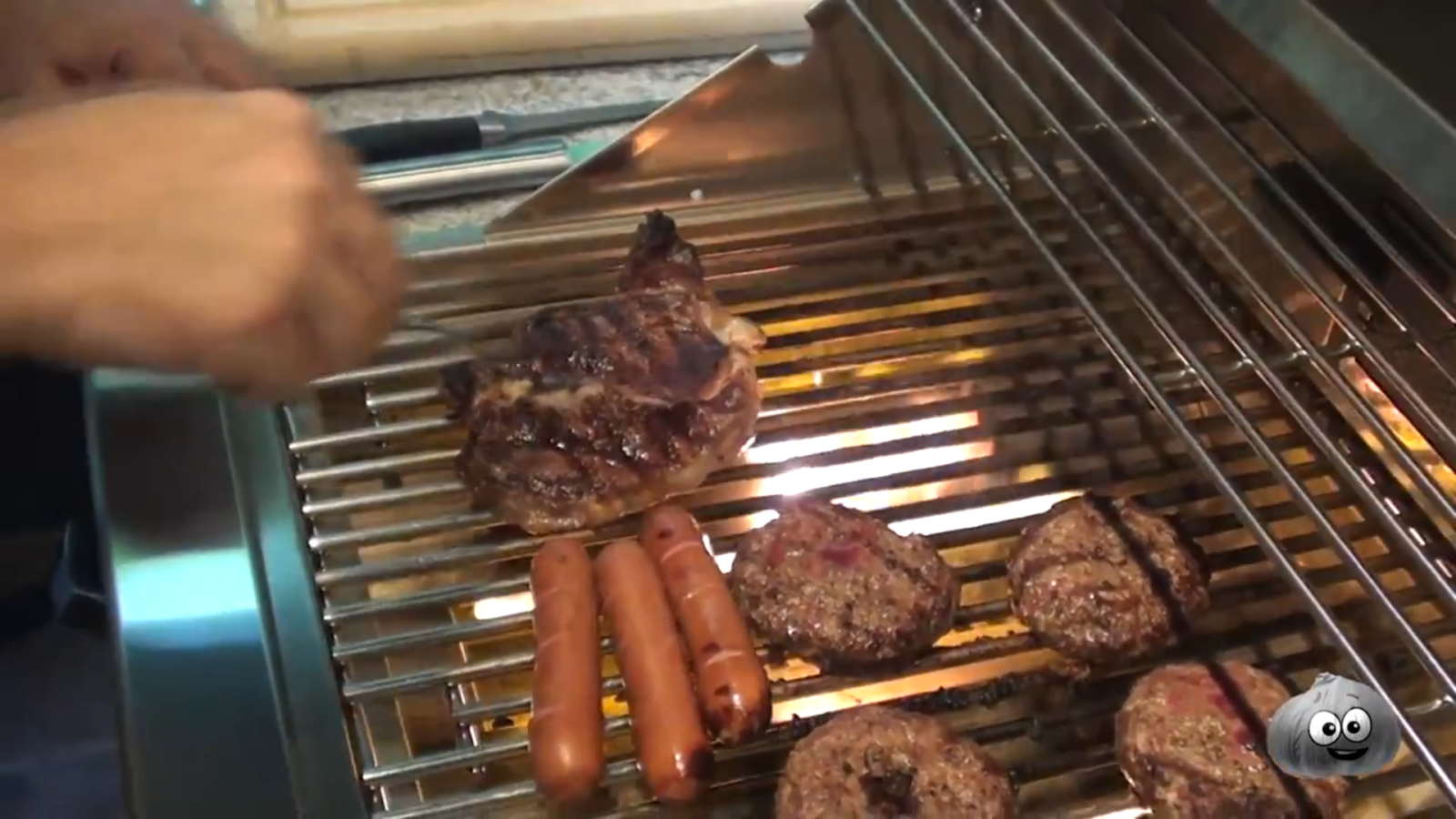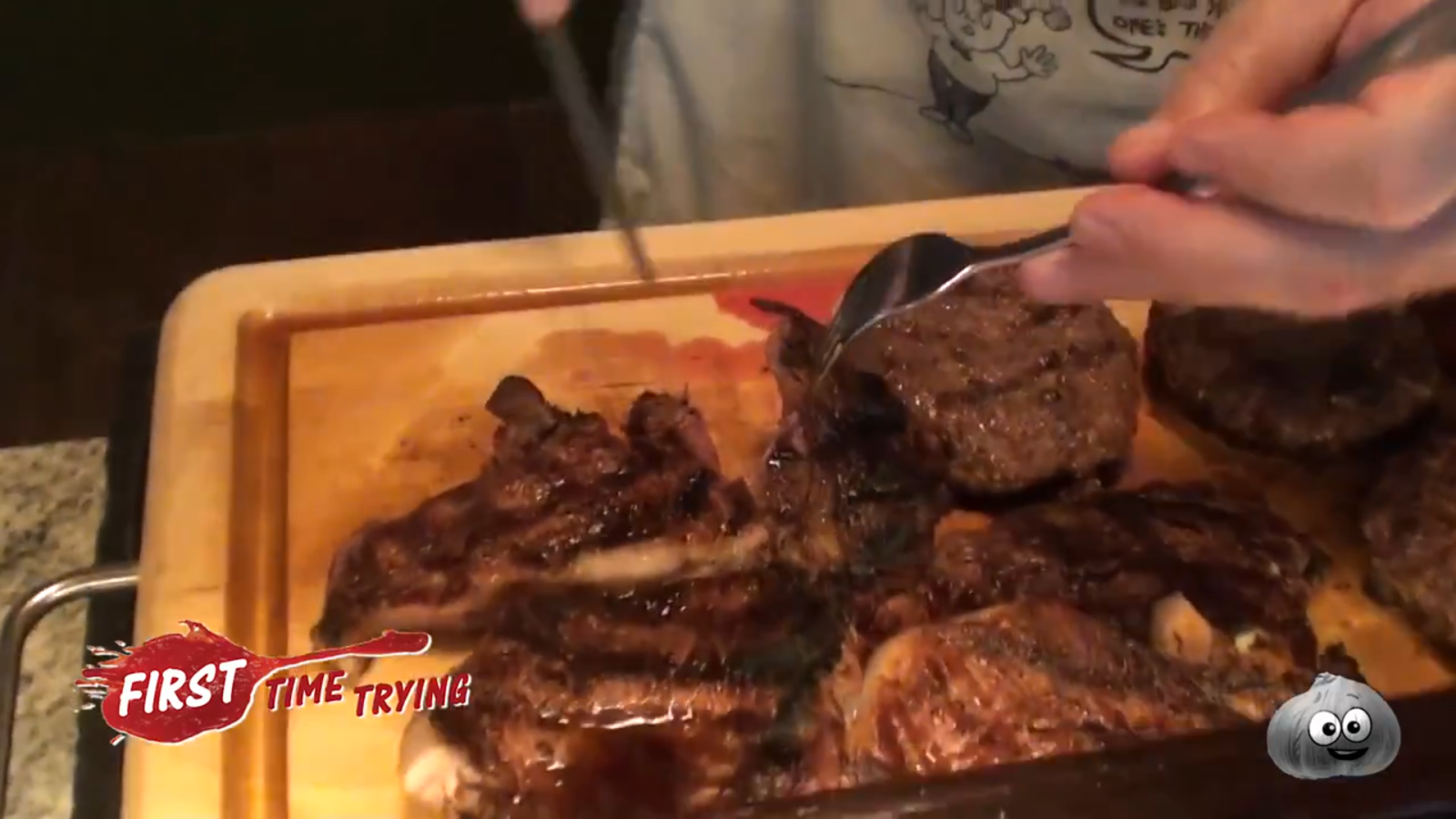 ---
Lion Premium Grills: Analyzing the Multi Functional Bin



---
Each month we are taking a closer look at one of our signature outdoor items. At Lion, we feel that it is imperative that provide a detailed look at our various products and time we're going to take a look at our multi-functional bin — as the name states, this roll out bin is a handy, vital piece of the puzzle as it doubles as a propane tank holder or a trash bin. Below you'll find out a bit of information regarding this item. Please enjoy!

Multi-Functional Bin

---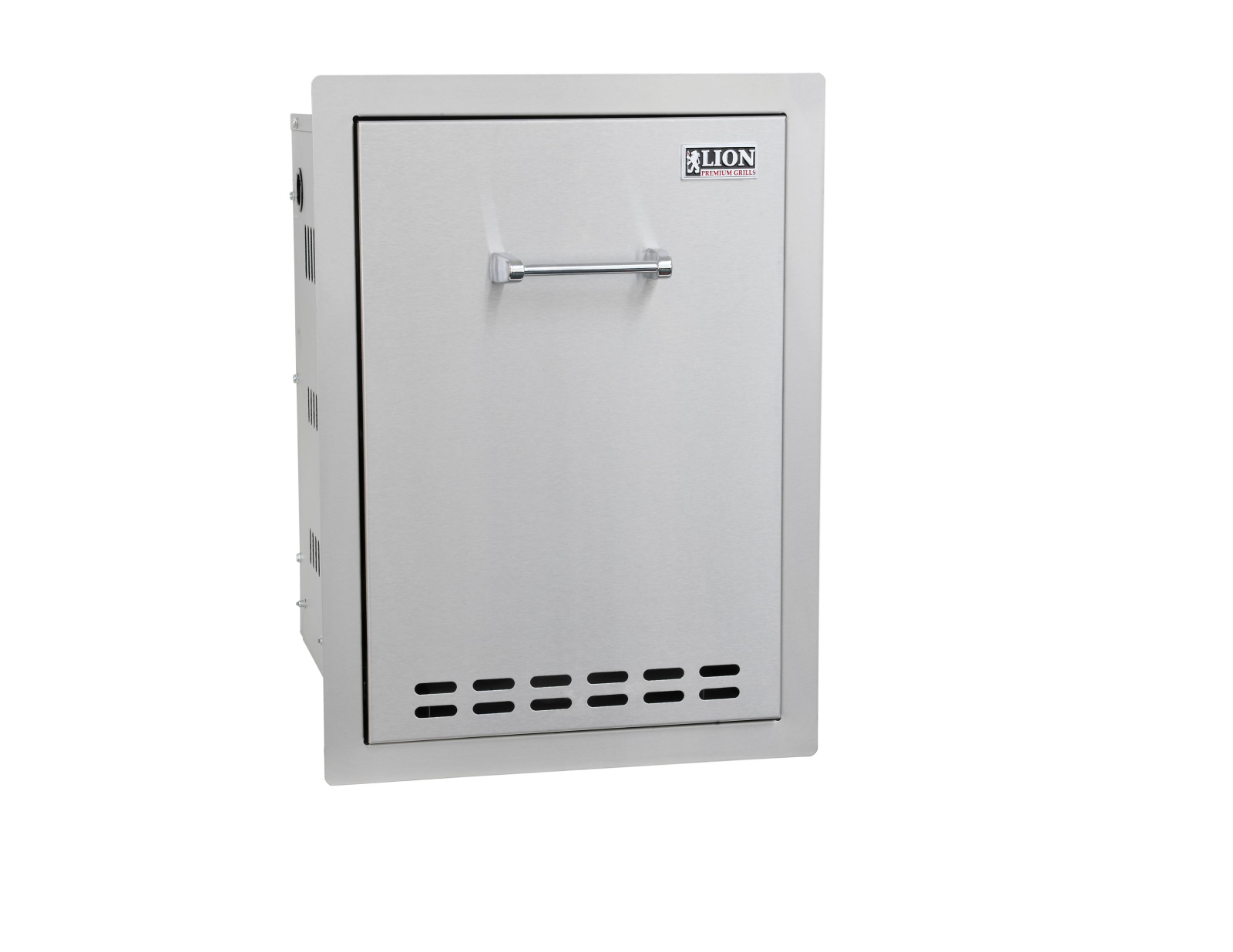 This is our Multi-Functional Bin. As the name states, it fulfills a variety of different uses; the vertical access drawer rolls out allowing the owner to place a propane tank inside for easy access and storage. To prevent any jostling of the tank, the storage bin comes equipped with a very useful strap that allows for the tank to be stabilized and kept in place while opening or closing the drawer. The front drawer is vented and the entire unit itself is constructed from 304 grade stainless steel. If you do not need to store a propane tank, you can also place a trash bin in its place. It's a very useful and clean looking tool to improve the overall intuitiveness (by increasing storage space, ease of access etc.) of utilizing our outdoor grills, products, and BBQ islands.
Visual Appeal
Not only is the 304 grade 16 gauge stainless steel that we use to craft our multi functional bin useful due to it's powerful anti-rust properties and sturdiness / damage resistance but it also looks amazing. The sheen and shimmer of the stainless steel is eye popping, especially when kept in tip top condition. Having a full suite of Lion products is a visual feast; our multi-bin is no exception. The interior details, the rolling rails, polished handle, etc. are also very pleasing to the eye. The visual design is tasteful and unmatched. The numerous details add pop and visual flourish. Quality and visual appeal can be accomplished simultaneously and we feel that this product is just one such testament to that.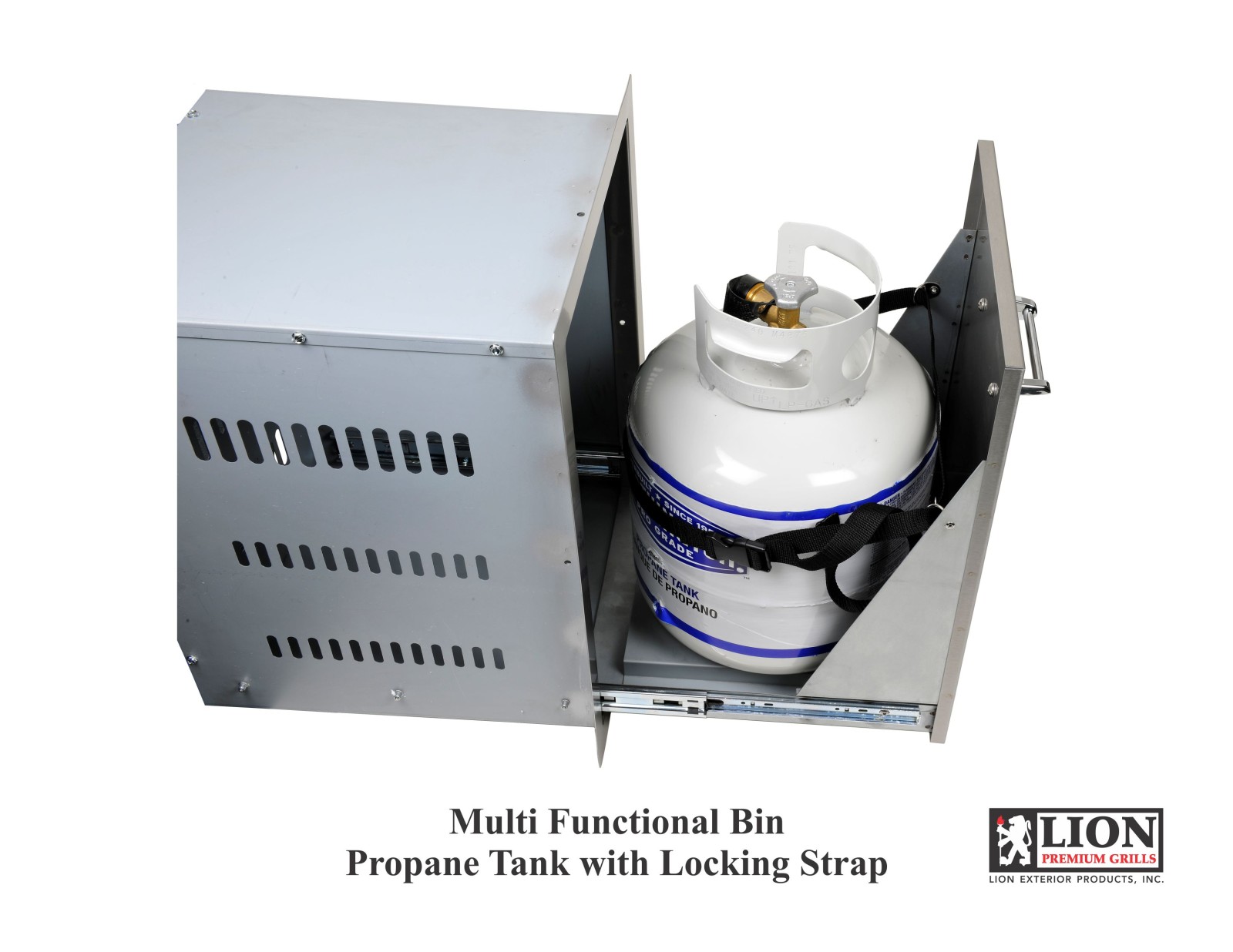 Why 304 Grade Stainless Steel?
304 grade stainless steel is a premium commercial grade of stainless steel that typically contains 18% chromium and 10% nickel. This grade of stainless steel in particular is known for its ability to resist rust and weather damage. Heat retention is top notch and this high end stainless steel is also known for being durable and demonstrating longevity and resistance to heat warping, bending, and more.

Top Notch!

"Construction, materials, and style are top notch. Compared to your typical mass market grill with porcelain coated materials, tube burners, and 3rd rate stainless panels – this thing wins hands down. The high-end Weber was hundreds more and despite it having a side burner, the materials and quality don't even make it a contest. Lion has designed and built a wonderful product. "


-Review by D. Marra – Washington, D.C. – Amazon – 32″ L75000 Stainless Steel BBQ Grill & Cart
---