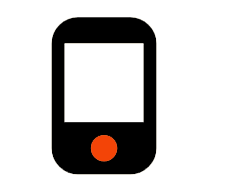 PHONE
(909) 988-3400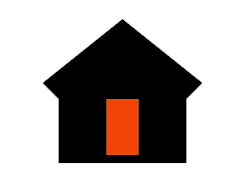 ADDRESS
541 E. Main St.
Ontario, CA 91761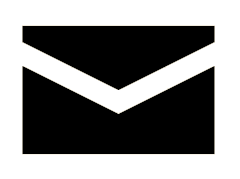 E-MAIL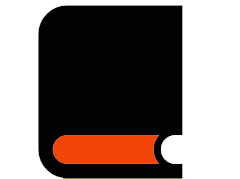 PREVIOUS ISSUE
---
---
Lion Premium Grills Newsletter – No. 111, December 2022

---
HAPPY HOLIDAYS FROM LION PREMIUM GRILLS!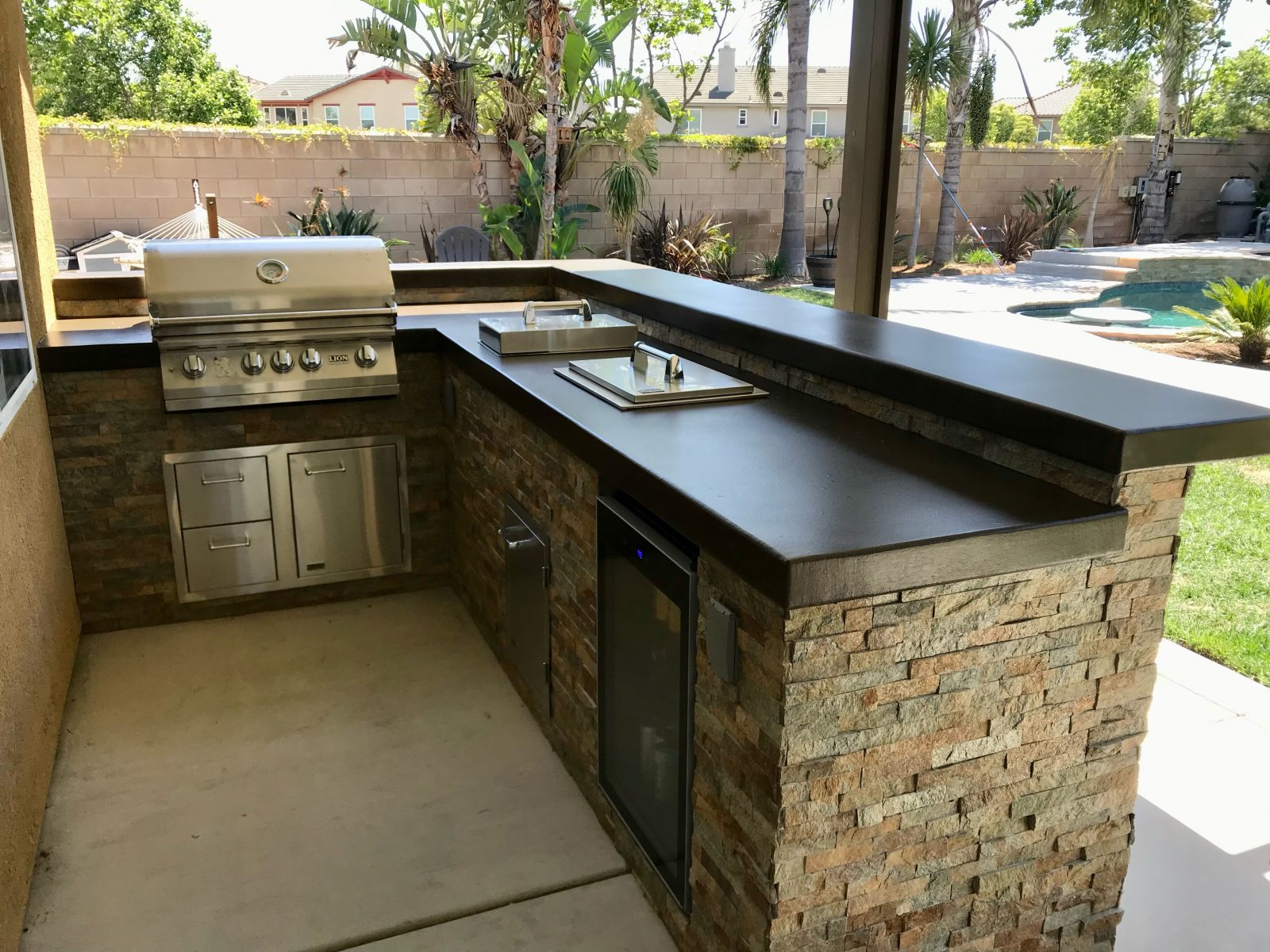 ---
____
First off, all of us at Lion Premium Grills would like to extend a warm welcome to everyone perusing the site; thank you for visiting the 111th edition of our monthly newsletter! We want to wish everyone a happy holidays!  It's hard to believe that we are already in December of 2022 as the year draws to a close. Although the summer season seems far away, right now is actually the time to prepare for those warmer months if you're looking to upgrade your backyard by building a new outdoor kitchen, purchase a new outdoor grilling set-up, or renovate your entire backyard. We hope everyone is having a great season.  We have quite a bit of content that we hope you'll enjoy — see below for more details!
---
As we stated above, we have quite an issue ready for you this month. Kicking things off, we have a fantastic video from Simon using our 40″ BBQ grill for this month's Christmas themed cooking recipe — baking cookies on the grill! Next up is a small feature about our win in BBQ Guys "Best of 2022 Awards!" Following that up,we take an in-depth look at what makes our cast stainless steel burners top of the line, both in performance and quality. For our next feature we take a detailed look at our standard flame tamers and the upgraded ceramic tube trays as well as a full length feature detailing the benefits of adding an outdoor kitchen / BBQ island to your backyard. We also have a recipe for grilled oysters with lemon shallot butter that is extremely easy to prepare as well as being exceptionally delicious! Again, we would like to thank you and we hope you enjoy this month's issue!
____
---
---
---
Lion Premium Grills – Holiday Baking on a Lion BBQ!

We initially posted this in last December's issue but we wanted to go ahead and bring it back for this year's issue! It's a seasonal video from Simon where he showcases the grilling possibilities on a Lion Premium  Grill. In this Christmas themed episode, Simon bakes up cookies which may be surprising considering the cooking medium. You'll find the video below which we hope you'll enjoy; we think it's a fun video! Thank you again for visiting!
---
Lion – BBQ Guys 2022 Awards – Our L60000 32″ BBQ Grill Takes a Victory!
We are happy to announce that our L60000 bbq grill was awarded the "2022 Best Budget Built-In Gas Grill" from BBQ Guys! Check out the blurb below and thank you to everyone at BBQ Guys for the award!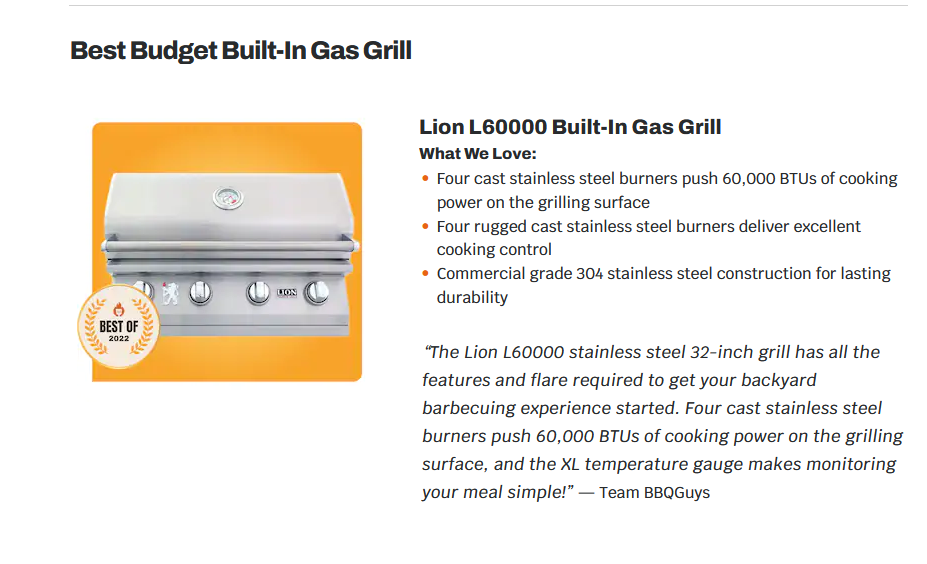 ---
Lion Premium Grills – Superior Quality: The Burner Breakdown

---
---
Burners: Types of Burners and Why Lion Beats the Competition

There is no doubt that the burners of a grill are one of the most essential components of any BBQ grill. As such, the quality of the materials that went into creating the burner are vital and when you want to maximize your grilling potential you'll want the best. The materials used to craft grill burners run the gamut from cast brass to cast stainless steel to cast iron. The power of the burner itself is measured in BTUs; BTUs can be used as a barometer for the overall grilling power of the grill and heat generation for cooking. Again, the quality of the burners need to be factored in as well when it comes to overall longevity and performance. At Lion we utilize 304 grade cast stainless steel burners which are by far the superior model of burner created from heavy gauge stainless steel.
Lion Uses 304 Grade Cast Stainless Steel
304 Grade Cast Stainless Steel Burners are by far the superior burner type. Cast stainless steel burners are solid pieces of metal and are not welded together which means that these burners are extremely durable and heavy duty. The 304 grade solidifies this as 304 grade is top of the line commercial grade steel. 304 grade typically consists of 10% Nickel and 18% Chromium. Cast stainless burners are also extremely resistant to rust due to the composition of the burner itself. Heat generation and longevity of these burners is also top notch. Our cast stainless burners output 15,000 BTUs apiece! Where as other materials used to create burners may be prone to warping, rusting, etc. cast stainless is not prone to those same issues at all.
It's clear cut that cast stainless (304) is by far the best.
Other Burner Types:
Cast Iron

Cast Iron Burners are extremely heavy duty and durable. They do tend to suffer from excessive rusting, which can happen quite quickly, and as such they need to be maintained on a regular basis by using a wire brush to remove rust flakes and other assorted debris. While heavy duty, the fact that they rust easily and fare poorly in any type of outdoor element that may produce rust (living by the ocean for example) makes them unsuitable for Lion Premium Grills.
Cast Brass

Cast Brass Burners are also heavy duty but unlike their cast iron counterparts, cast brass burners are extremely resistant to rust. The issue with cast brass is that the heat generation may cause them to warp, bend, or sag. Cast brass burners are generally high quality but we feel that cast stainless just outperforms it in every aspect and as such we use cast stainless steel.
Stamped Stainless Steel

Stamped stainless steel are usually very low quality and make for extremely flimsy burners. They are usually made from low grade, light gauge stainless steel and are not one solid piece of metal; instead it's two pieces "stamped" together. These burners tend to break apart and be short lived. They are usually not made of 304 grade stainless steel, instead they are crafted from the lowest grades of steel. Avoid these at all costs.
---
---
Lion Premium Grills – The Flame Tamer Breakdown

---
What is a Flame Tamer Used For?

Flame Tamers tend to be an overlooked yet vital piece of any gas BBQ grill. Flame tamers are essentially a barrier between the cooking grids and the burners of the grill. These shields provide a handful of extremely important functions; first off, they protect the burners themselves from the majority of grease, oil, fats, marinades that seep through the grids, and various other drippings created during the grilling process. Why is this important? Well, for a few reasons. The burners themselves can be damaged or have their functionality severely impaired if they come into contact with these drippings. If this stuff touches the burners, the most likely result will be flare-ups, which, while not only potentially very hazardous to whomever is working the grill, will also impact whatever is being grilled. A shoddy flame tamer system can be extremely detrimental to the grilling experience, leaving one with unevenly cooked food, scorching or burning, etc. Flame tamers are also responsible for aiding in creating a more even transfer of heat across the entirety of the grill. Excess drippings will catch on the tamers and burn off, enhancing the overall flavor of whatever is being grilled. At Lion we have a standard stainless steel flame tamer and an upgraded version that is vented and also contains Italian ceramic heating tubes; this tamer is top of the line!
What Makes the Vented Flame Tamer With Ceramic Tubes Superior?

Now that we have the basics of what constitutes a flame tamer and why they are so important to the functionality of your BBQ grill, let's take a look at why our vented flame tamer is so good. It meets all the requirements that we have in place for creating a quality product: the vented tamer is constructed from 304 16 gauge stainless steel, the ceramic tubes are crafted from the finest materials, etc. We took painstaking care to make certain this flame tamer lived up to our standards. You can tell that these are high quality, as they even have that "feel" of something high-end. The flame tamer has a heaviness and sturdiness to it that speaks to the care taken when constructing this product. There are also other reasons why these flame tamers are heads and shoulders above the rest of the competition.
40% More Surface Coverage

Our Vented Flame Tamer with Ceramic Tubes is a full width flame tamer that stretches out to cover much more real estate than your standard flame tamer. The extra coverage provided results in an even greater amount of protection provided for the burners which means minimizing any flare ups, maintaining the integrity of your burners, and retaining even, precise heat distribution across the grill surface. All of this results in an easier, better cooking experience.
Intense Radiant Heat
As you can see by the picture above, each flame tamer tray houses 17 high performance radiant heat tubes crafted from Italian ceramics. This provides for 100% radiant heat, which allows for an incredibly even amount of heat distribution. The ceramic tubes will also catch any drippings and convert them to smoke which results in tastier food. The difference when grilling with these flame tamers is immediately apparent.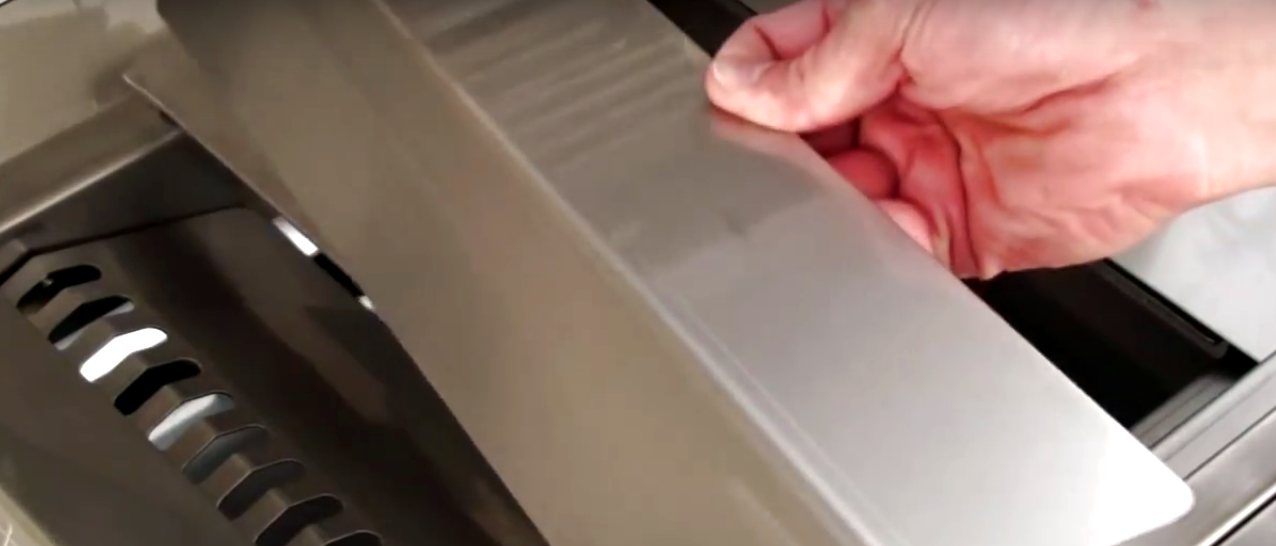 What Materials Are Usually Used to Craft Flame Tamers?



When it comes to flame tamers, the materials used to construct these grilling products tend to be one of two options: steel or ceramic. Stainless steel tends to be more popular, but some manufacturers use porcelain coated steel instead, which is far inferior to the stainless variant. When speaking about stainless there is also a wide variation in the grade of stainless steel used, from low grade, cheap stainless like 430 grade which will promptly rust with even the briefest exposure to the elements, to high grade, rust resistant 304 grade which we at Lion Premium Grills utilize. The other alternative is ceramic. Usually the ceramic element is housed in a steel tray or holder where the ceramic briquettes or rods are held in place. Ceramic tends to be more fragile than stainless steel but it also tends to impart better, richer flavors when used to grill with as well as being easier to use for even heat distribution. Our top of the line vented flame tamer utilizes Italian ceramic tubes, which are held within a 16 gauge stainless steel tray. The best of the best.
---
Lion Premium Grills Featured Recipe: Grilled Clams with Lemon Shallot Butter
---
---
---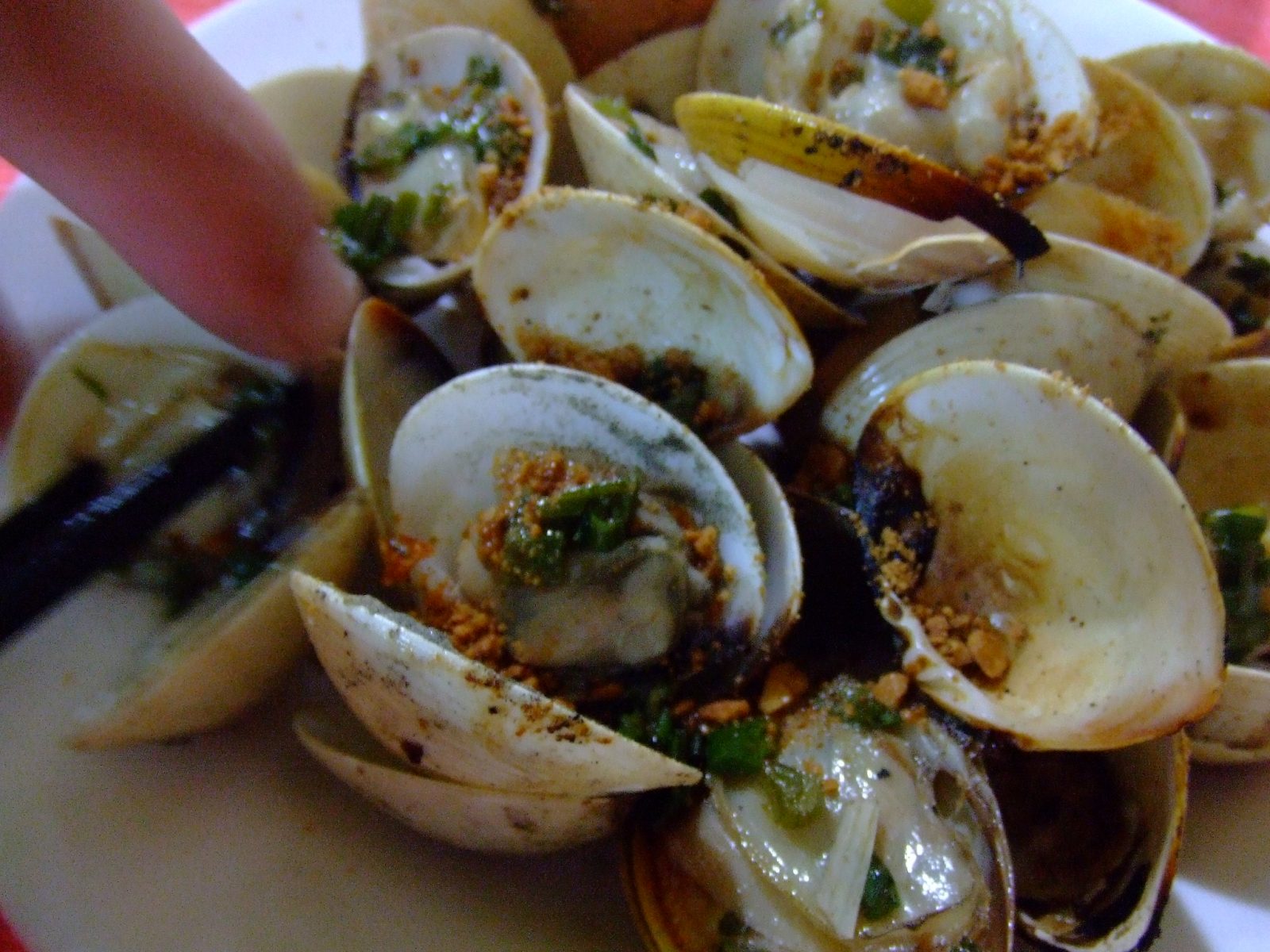 Welcome to this month's featured grill recipe! This month we have a recipe that is both delicious as well as incredibly easy to prepare — grilled clams with lemon shallot butter. Grilling clams is our favorite preparation method at Lion and it's very easy to do as you'll see below. Pair these with some white wine and crusty bread for an amazing treat. We hope you enjoy!
INGREDIENTS (4 Servings)


4 lbs of Littleneck clams

Kosher salt

Freshly ground black pepper

2 teaspoons of lemon zest (finely grated)

2 tablespoons of chopped parsley

2 tablespoons of chopped chives

One-half cup of unsalted butter

One-half of chopped fresh shallot

Basil and parsley leaves

---

DIRECTIONS

First off, we'll start off by preparing our clams. You can use another variety but we like using littleneck clams. Turn your Lion BBQ grill on and pre-heat the grill to medium-high heat. Once your grill has reached the desired temperature, place your clams directly on the cooking grates. After roughly three to five minutes they will begin to pop open; once they do they're ready. Place them in a large bowl once they pop open during that particular time frame. Set them aside and begin your lemon-shallot butter preparation.

This, much like prepping the clams, is very quick and easy to prepare. Take your unsalted butter, parsley, chives and chopped shallot and mix them together in a bowl. Add your lemon zest and continue to mix. Once you've fully mixed this, season with salt and pepper. Add this mixture to your bowl with the grilled clams. Toss the lemon shallot butter with the clams, generously coating the clams with the butter mixture. Garnish liberally with your parsley and basil.
Lion Premium Grills – Why add an outdoor BBQ island to your backyard?



---
If you enjoy grilling on a regular basis, entertaining friends and family, or hosting parties then it may be time to think about adding a complete outdoor kitchen to your outdoor set-up. Our BBQ islands fulfill that need perfectly. Outdoor kitchens add versatility, enhance grilling functionality, and are eye catching as well. Below you'll find some of the reasons we think that an outdoor kitchen / BBQ island may benefit you.

---
One of the primary benefits of adding an outdoor kitchen / BBQ island to your backyard is simple; the island attracts attention and many times functions as one of the central social areas at any party. For instance, the island to the left showcases this facet perfectly. With the host of bar stools, the step-up countertop, and more, it just makes a great spot to hang out and chat, have a drink with friends, and of course, eat! They are fantastic hubs to build the remainder of your outdoor set-up around. Outdoor kitchens are an impressive addition to any backyard.
Being visually impressive as well as pleasing to the eye is a factor that most individuals will always take into consideration. Nothing stands out more than a beautiful outdoor kitchen / island that's stacked with extra features such as an outdoor fridge, double side burner, bar sink, drawers & doors, and more (let your imagination run wild). They add that extra depth, that extra pop and wow factor to any backyard. Not only are they extremely functional, they impress with their tremendous ability to catch anyone's attention. There's a sense of satisfaction to be had when you take a look at your outdoor set-up and see an object that functions wonderfully while also looking eye popping.
---
---