---
---
---
Lion Premium Grills – No. 15, December 2014
---
---
---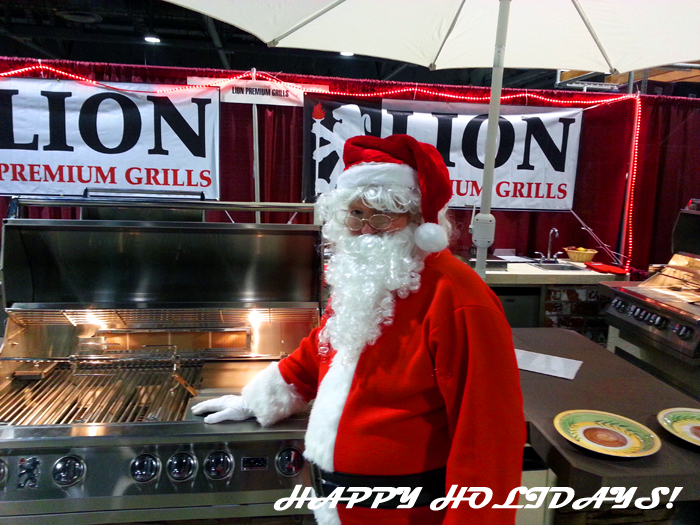 Hello! First off, all of us at Lion Premium Grills would like to wish everyone a very Happy Holiday season! Welcome to our December 2014 issue. Here you'll find company updates, exclusive BBQ galleries, customer testimonials and much more.  The holidays are the perfect time to spend with your friends, family, and loved ones; to gather together, take a break, and enjoy the time spent together. Even during winter, the BBQ island and grill is the perfect communal set-up! There really is no better way to assemble the perfect holiday feast than to grill some premium ribeye steaks or prime rib! This issue features customer testimonials, an in-depth breakdown of a before and after backyard set-up, and more. We hope that you enjoy your stay and thank you for supporting Lion Premium Grills!



PHONE
(909) 988-3400
E-MAIL
ADDRESS
541 E. Main St. Ontario, CA 91761
ARCHIVE
---
---
---
---
Lion Premium Grills – Featured Customer Testimonials!



---
---
---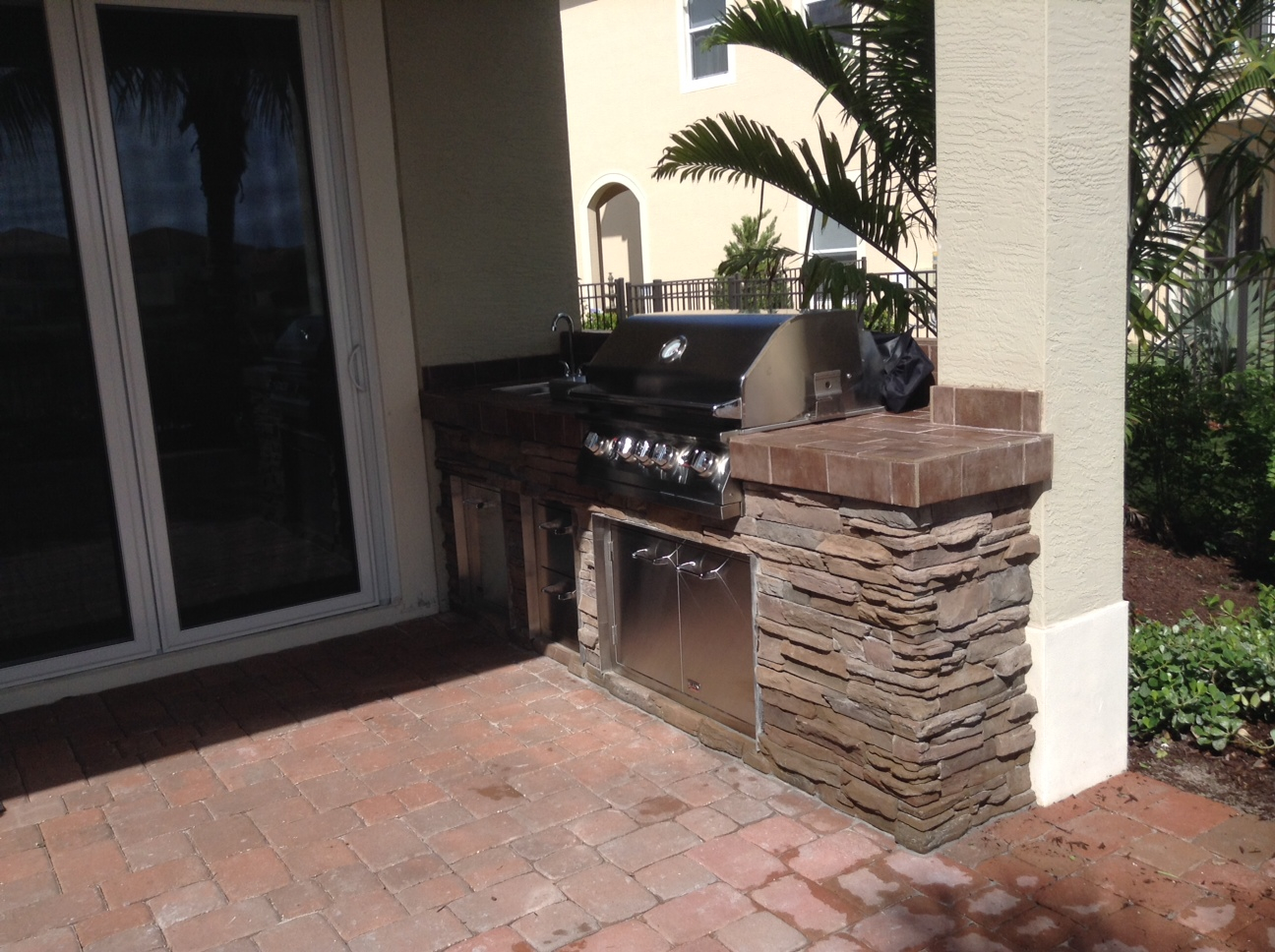 One of our favorite features is selecting reviews and testimonials from some of our satisfied customers. Seeing first hand accounts of customers that are happy with our goods and services never gets old. We thank everyone who has taken the time to write or speak about their experiences with Lion Premium Grills. We are incredibly pleased knowing that our creations are providing substantial amounts of enjoyment for individuals who have purchased our products. Thank you all!


Wintertime Review



"I bought this grill last year and have been using it fairly regularly. The grill works great, and I am particularly fond of the searing burner – I start out preheating the middle right burner and searer, sear the steaks then finish them off in the middle. Perfect steak."
-Review by C. Chiang – New York, NY – Amazon – 32″ L75000 Stainless Steel BBQ Grill

---
---
---
Lion Premium Grills – Expert Review by Answers.com's Larry Gaian!



---
---
---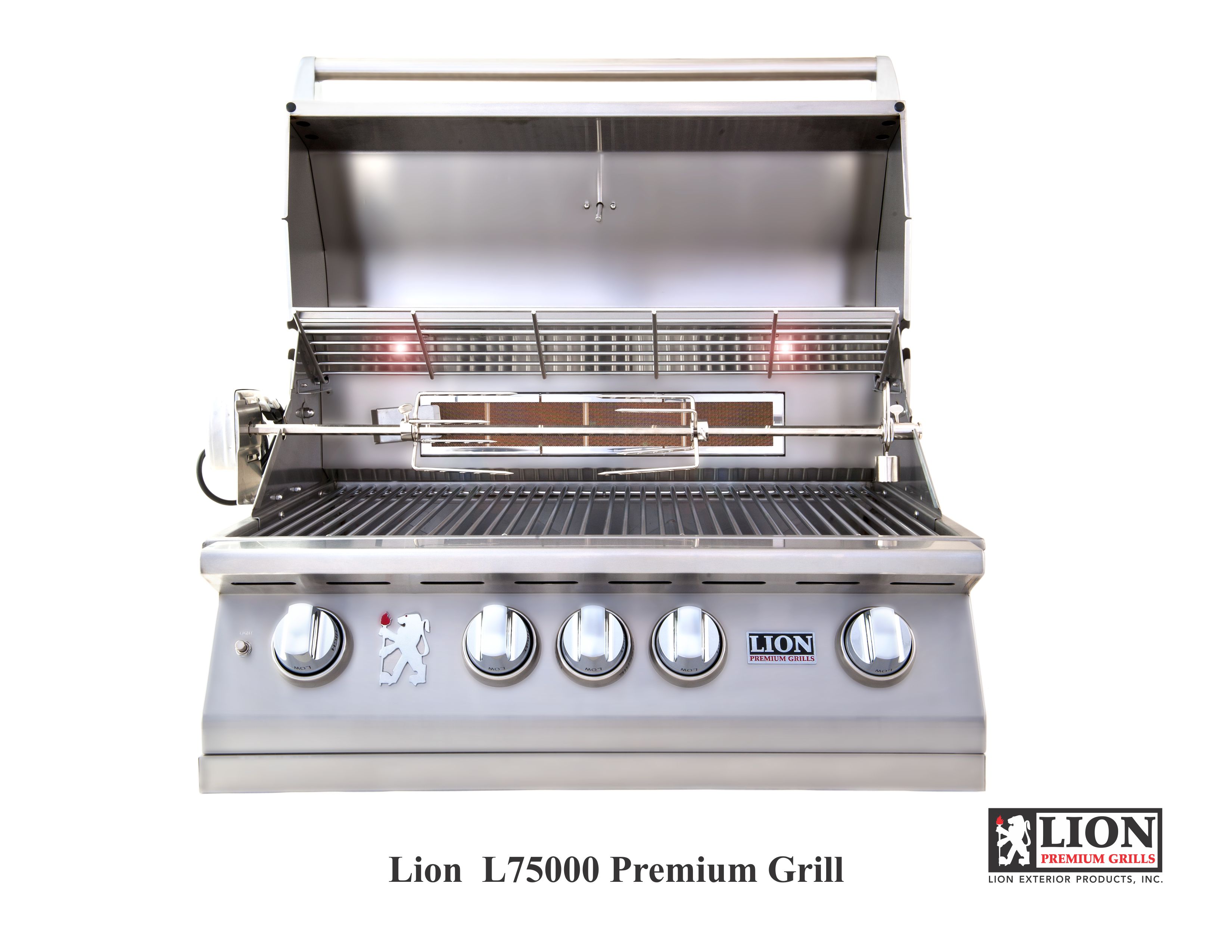 Larry Gaian — Answer.com's resident BBQ & grill expert — just delivered a comprehensive review of our 32″ stainless steel L75000 BBQ Grill. Not only is Mr. Gaian's overview of our grill incredibly detailed, it's also positively glowing! We are extremely pleased to have met Larry's rigorous standards with concerns for the overall quality of our product. The following is an excerpt from the featured article. Enjoy!
"The Lion 32-Inch Stainless Steel Built-In Natural Gas Grill is one of the best outdoor gas grills for numerous reasons. First, the grilling area is 647 square inches for the main grill. There is an additional 183 square feet of grilling space on a secondary location, for a total of 830 square inches. It has four burners and has a total of 60,000 British thermal units (BTUs) of surface heating.
The grill has an exterior made of 304 stainless steel. The cooking grid is made of stainless steel as well. There is an optional infrared main burner, although it is not always included. It does come with a rotisserie back burner with 15,000 BTUs itself. This system also includes a smoker in the design and a temperature gauge on the outside of the grill for easy monitoring."
"For people who are looking for a solid outdoor grill, the Lion 32-Inch Stainless Steel Built-In Natural Gas Grill offers a number of good features. It has 304 stainless steel construction that is commercial grade. This ensures that it will last for years. The grill also has four very powerful burners, which provides good overall cooking ability. The temperature gauge makes it easy to monitor the conditions and to adjust as necessary.
Also important about the Lion 32-Inch Stainless Steel Built-In Natural Gas Grill is that it as interior lighting that makes it possible for you to see what you are doing no matter what time of the night it is. A large cooking area, high-end features, and a lifetime warranty on the stainless steel frame, cooking grids, and the stainless burners all make it a good overall investment."
---
---
---
Lion Premium Grills – Before and After!



---
---
---
One of our favorite website features at Lion Premium Grills is our Before and After Gallery. Here you'll be able to see a variety of step by step processes that include the addition of our luxury grills and islands. This is perfect for gauging just how drastic a difference our products make when added to any backyard set-up. Whether it's moving a brand new island and BBQ grill in or enhancing an existing unit with our items, you'll get an in-depth look at the process as well as the final results.
Here's our latest addition to the Before and After Gallery, complete with a step-by-step description! Thank you as always for taking an interest in Lion Premium Grills!
Here we have the initial patio set-up. The patio is marked off with tape for accurate placement purposes. The gas line is set up and ready for the premium BBQ island and Lion products to be moved in. All that needs to be done at this point is to wheel in the island and begin to set up the unit with the BBQ grill, umbrella, and other grilling accessories.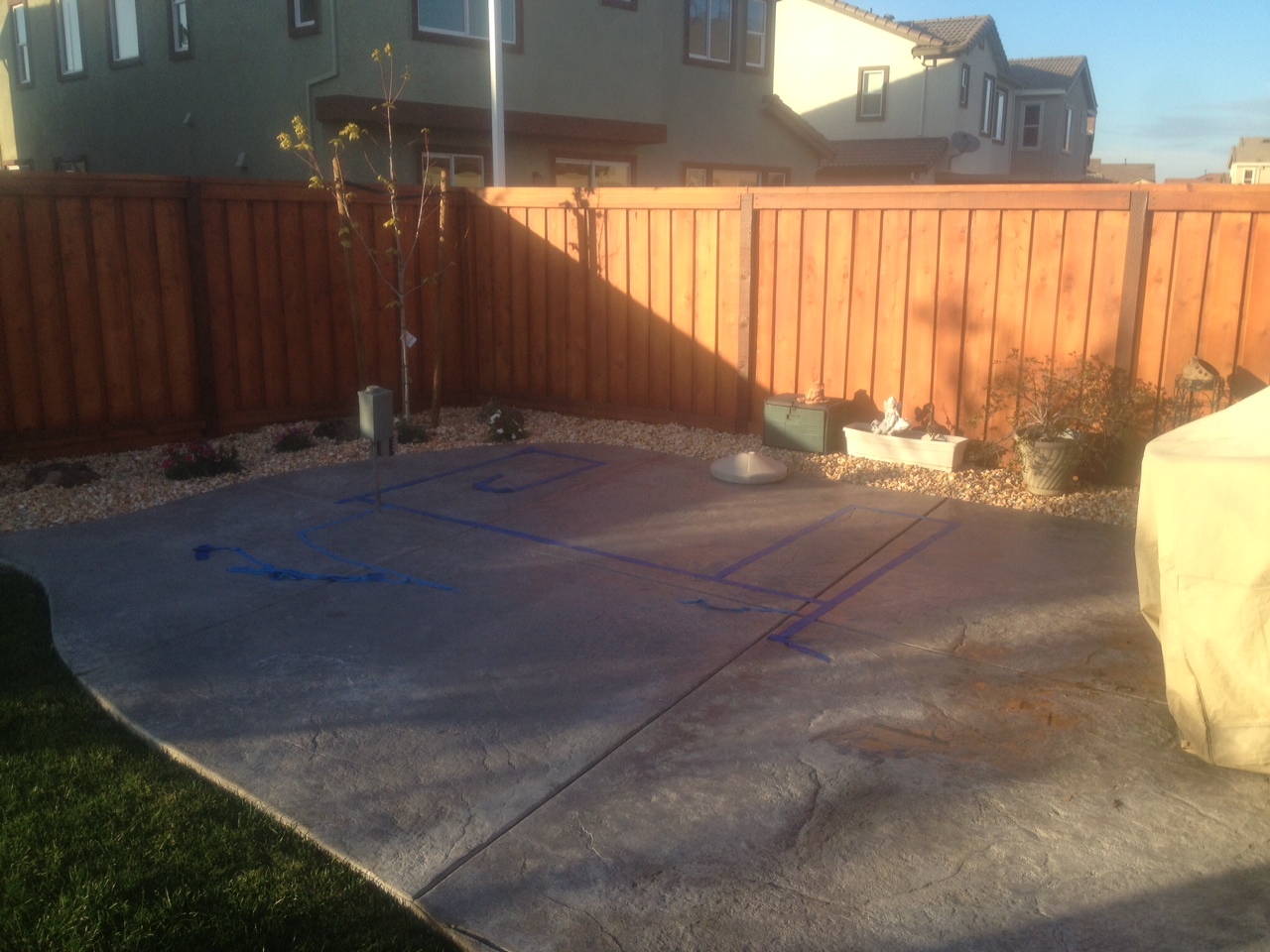 Here's an image of the complete island and grill set-up. The unit completely changes everything about the previous backyard set-up and "fills" in the patio beautifully. Island underlights add a fantastic touch to the unit. The transformation to this particular backyard is immediately apparent.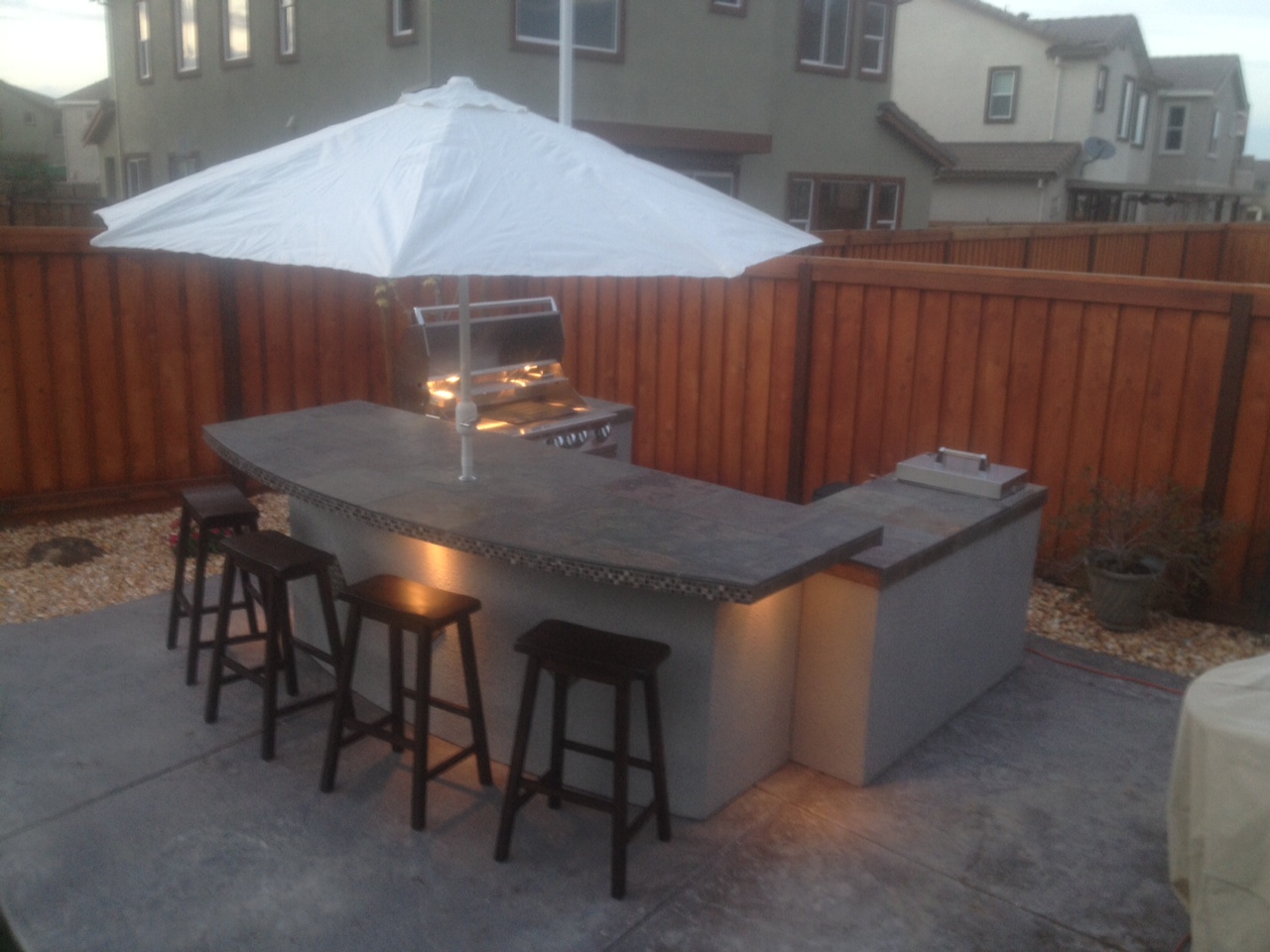 Here's a look at the final results. This island features our L90000 built-in gas BBQ grill; you can see the interior lights and warming rack in the image. Double doors, an access drawer, side burner, and Lion eco-friendly refrigerator complete this luxury unit. As you can see, the quality is unmatched!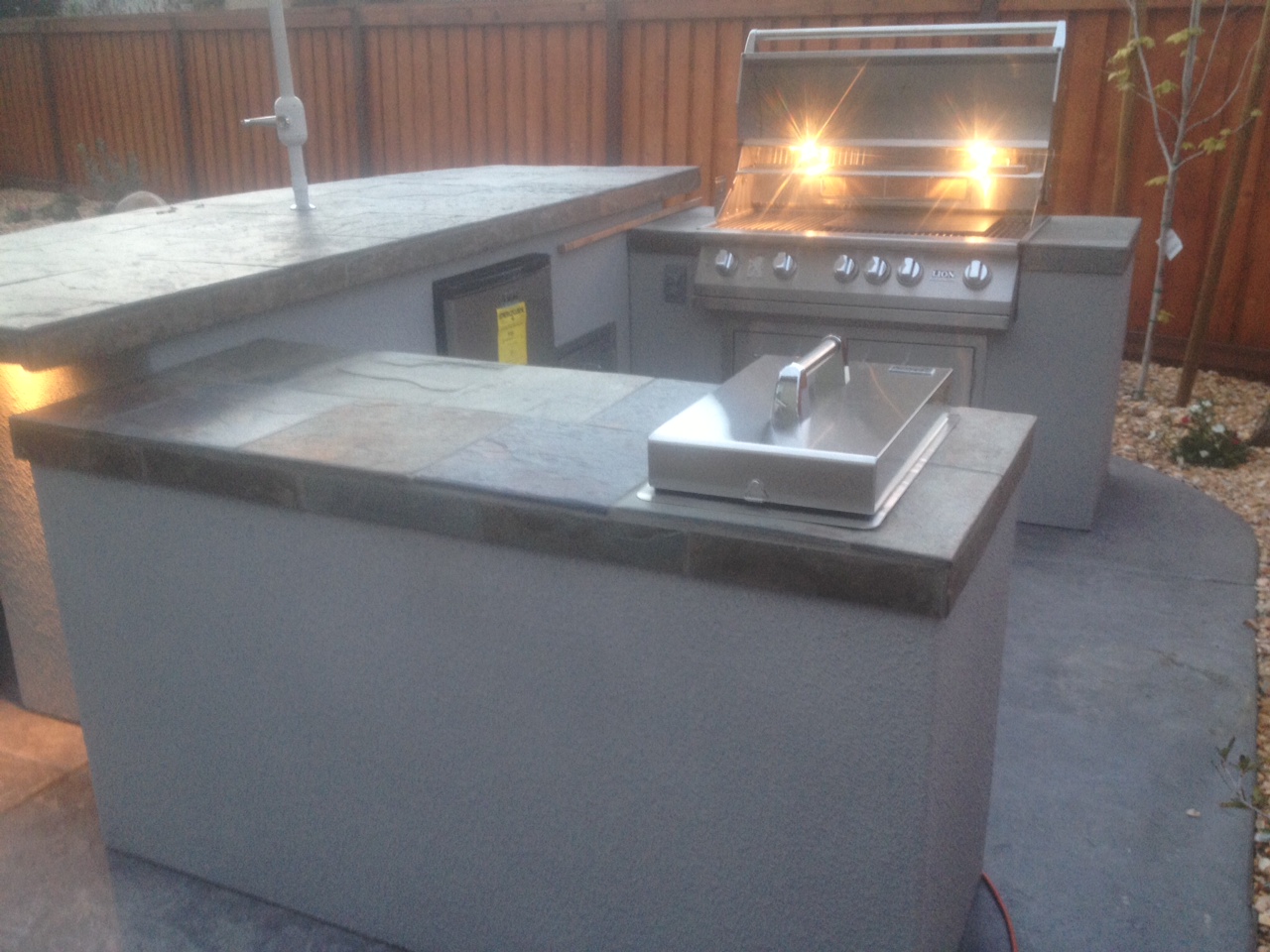 ---
---
---
Happy Holidays from Lion Premium Grills!



---
---
---
It's been an exciting year for all of us at Lion Premium Grills! We'd like to thank all of our friends, family, clientele, and everyone who has ever purchased or shown interest in any of our products. It is all very much appreciated. We have some new things in store for the upcoming year so please stay tuned! Until our January 2015 issue, thank you and Happy Holidays!