---
---
---
Lion Premium Grills – No. 16, January 2015

---
---
---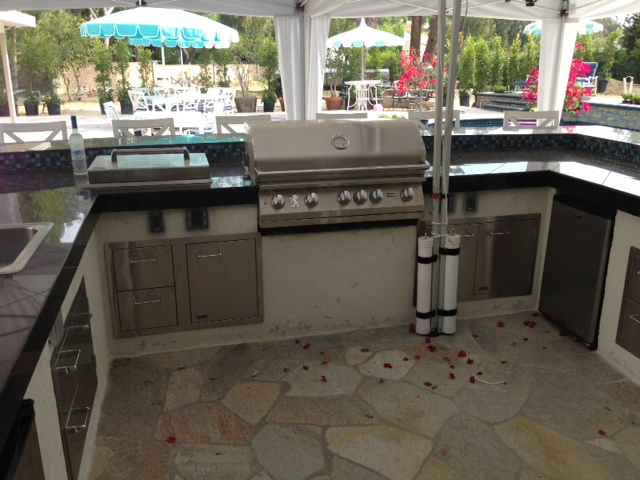 Hello and Happy New Year from Lion Premium Grills! First off, all of us at Lion Premium Grills hope that everyone had an enjoyable holiday season in 2014. Welcome to the January 2015 issue of the Lion Premium Grills Newsletter. A new year means a fresh and exciting start. In this issue we cover a host of customer reviews and testimonials, take a look at a wonderful grilled fish taco recipe from Chef Tony Matassa, go in-depth with a safety guide for operating your gas grill, and more! We hope that you enjoy your stay and thank you for supporting Lion Premium Grills!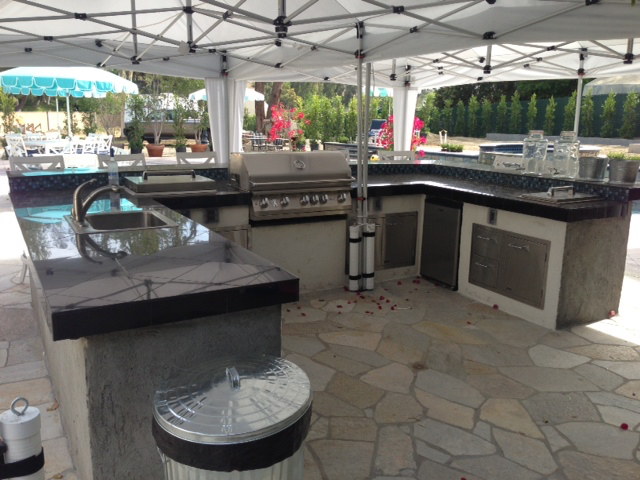 PHONE
(909) 988-3400
E-MAIL
ADDRESS
541 E. Main St. Ontario, CA 91761
ARCHIVE
---
---
---
---
Lion Premium Grills – Featured Customer Reviews!



---
---
---
As we've stated in previous issues of the Lion Premium Grills Newsletter, customer feedback is of utmost important to us and we are always extremely pleased to receive positive reviews from satisfied customers of any of our multitude of outdoor grills and products. Many thanks from Lion Premium Grills to everyone who has taken the time to voice their opinion regarding our products, especially since it is all unsolicited feedback. Again, our thanks!
The Best Grill Installation



My architect designed a brilliant outdoor kitchen, my builder built it perfectly, and then he installed the grill so well that the gas company installer providing the propane hookup, pronounced it the best grill installation he had ever seen. The grill works as advertised. I highly recommend it.
John O' Connor
Florida
32″ L75000 Grill, BBQGuys.com
Lion Grill – A Best Buy!



The Lion Grill is in my opinion the best value for the money in stainless steel grills. All components and construction is much better than my last grill (an older DCS). You won't be disappointed.
Phillip E. Dahl
Jonesboro, LA
32″ L75000 Grill, BBQGuys.com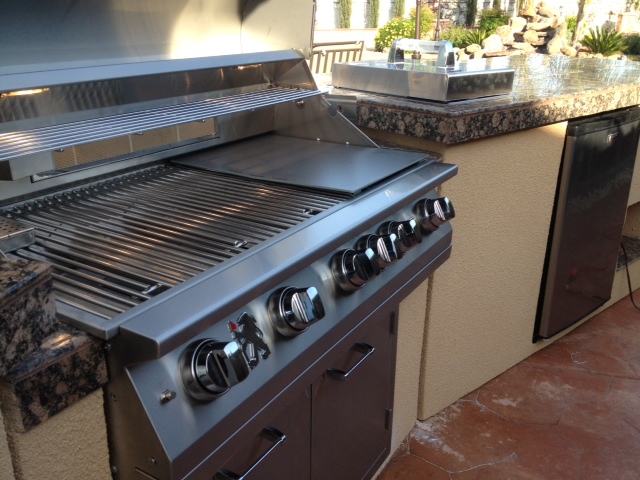 You Will Love This Ice Bin!



I bought this drop in ice bin at the last minute, while the contractor that was building my outdoor kitchen asked for extra doors for the sink. I'm glad that I did! It's the best $400 that you will spend for your outdoor kitchen. It easily holds 60-80 beverages and will chill them in a few minutes due to the good insulation. I bought this in addition to the Lion compact refrigerator. It looks great as well!
Jorge
El Paso, TX
Drop In Ice Bin, ShoppersChoice
Getting Prepared Safely for the Grilling Season with Lion Premium Grills



---
---
---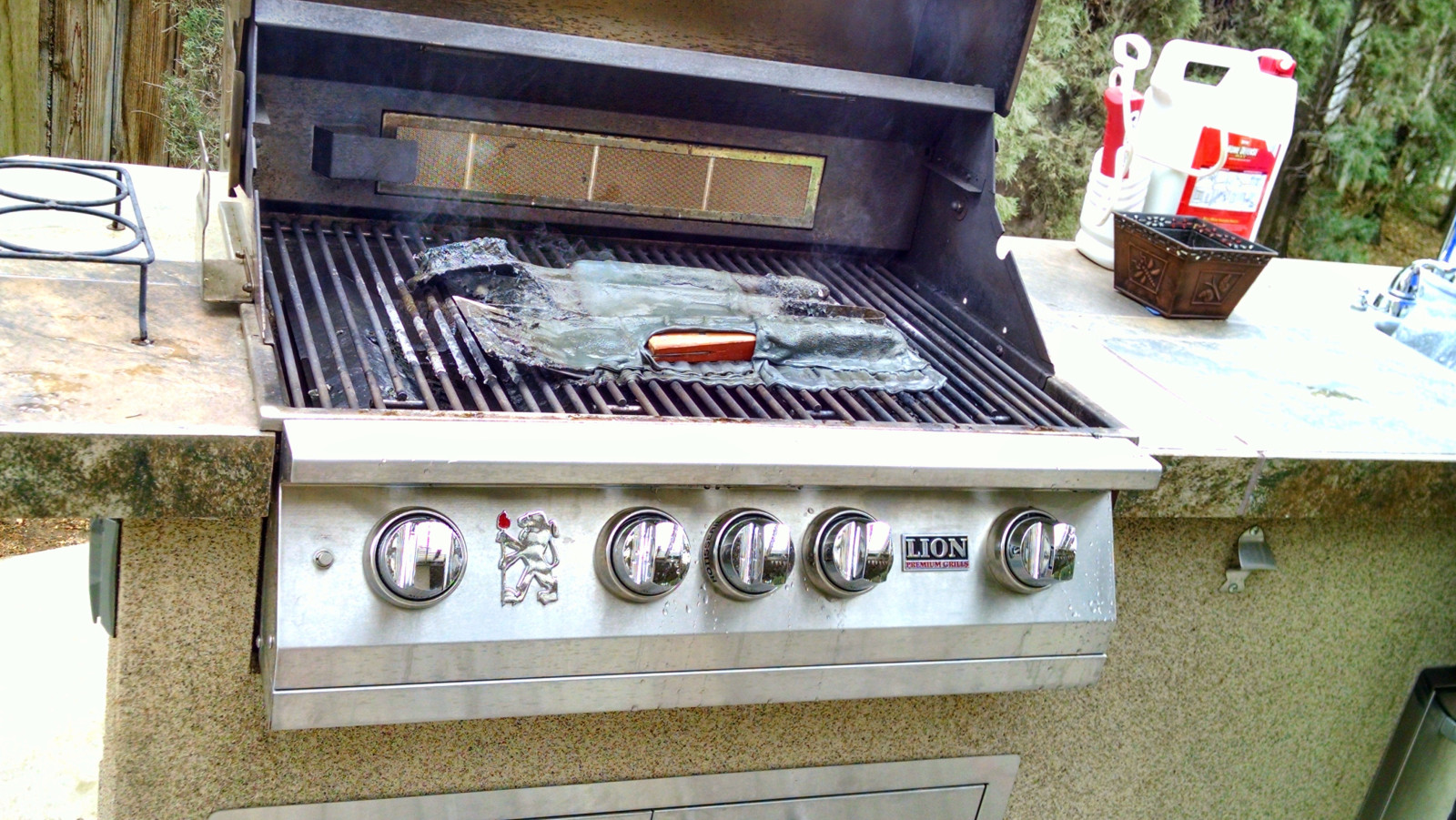 As we approach the grilling season it's important to remember that precautions and safety methods must be utilized especially when you're dealing with a gas BBQ grill. Accidents do happen! As we can see in the picture above, some grilling utensils were left on this customer's grill. The next time the grill was used it was ignited without first checking the interior of the grill and this was the result — completely melted and smoking spatulas. The following list are just some of the safety standards that you should use the next time you use your grill.
Always keep the lid open before lighting a gas BBQ grill; this will prevent a flash flare from the gas build-up.
When igniting the grill and/or cooking on the grill please do not lean over it; there is a risk of a flare-up.
If you are using liquid propane, always keep the cylinder upright and keep it away from temperatures that exceed 110 degrees Fahrenheit.
If the grill is in operation, please do not attach or disconnect a liquid propane cylinder.
Check hoses for wear and tear, holes, or any other signs of damage prior to using your BBQ grill.
Do not use a flame to check for gas leaks.
If you have not used your grill in a while, always check it first for any gas leaks, burner obstructions, or any signs of deterioration.
You should perform general maintenance on your grill at least a few times a year. Always make sure that the gas is off at the source before you begin the inspection process.
If you're using liquid propane, always use it in a well ventilated space. Never store a liquid propane cylinder indoors.