---
---
---
Lion Premium Grills – No. 17, February 2015

---
---
---
Welcome to the Lion Premium Grills February 2015 edition of our monthly newsletter! In this issue we are featuring a bevy of glowing customer reviews as well as taking an in-depth look at the step by step process of adding a Lion Premium Grills outdoor kitchen/BBQ island to a backyard. We also have a delicious grilled shrimp scampi recipe that is sure to please any seafood fan. Please enjoy your stay and thank you for supporting Lion Premium Grills!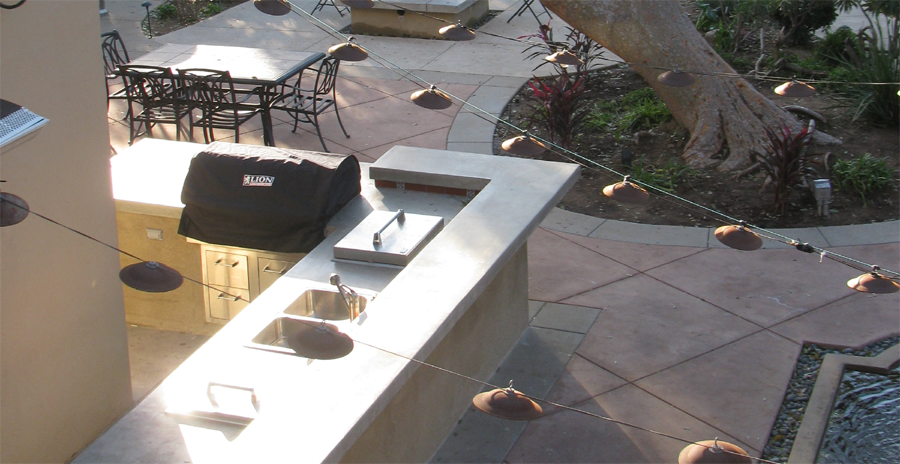 PHONE
(909) 988-3400
E-MAIL
ADDRESS
541 E. Main St. Ontario, CA 91761
ARCHIVE
---
---
---
---
Lion Premium Grills – Featured Customer Reviews!



---
---
---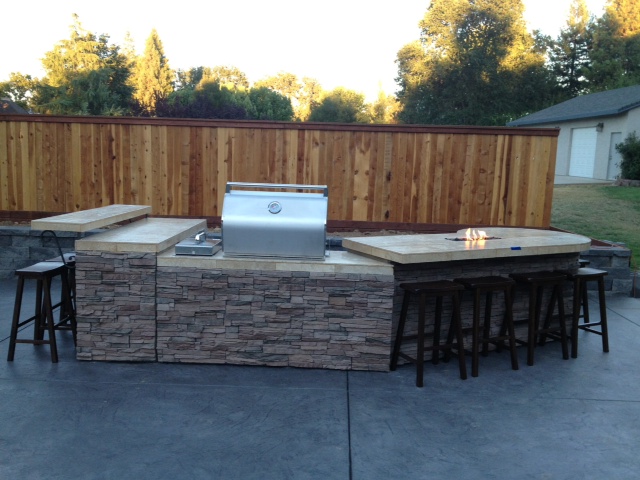 We always love to receive positive feedback from satisfied customers as customer service and satisfaction is one of our primary goals at Lion Premium Grills. It's even better when customers enjoy our products enough to take time out of their day to inform others of their positive experiences with our products! We can't express enough gratitude for that. This issue is particularly focused on this feedback. We hope you enjoy just a handful of the testimonials we've received. Thanks again!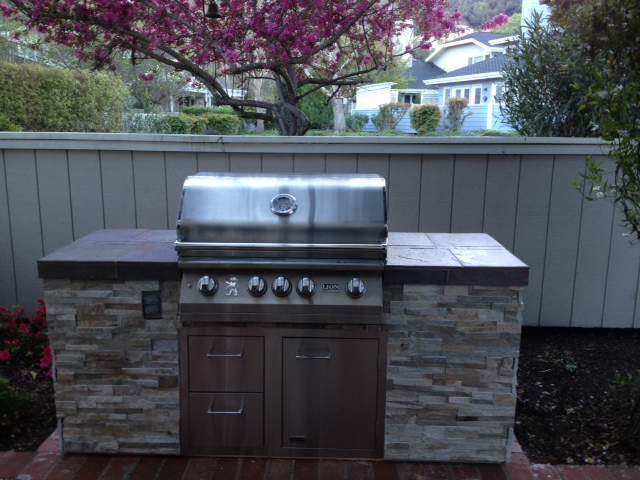 Outstanding



I've had my grill for 4 months and this thing has proven to be a major workhorse. I grill A LOT and everything from ribeyes to crab legs and the 40″ Lion grill has yet to let me down. Sears and grills perfectly, the grill itself looks great and I have yet to run into any problems or anything with this bbq. I can be hard to please but this grill has provided a ton of use and 100% satisfaction so far. Outstanding!

Ted Parrish
40″ L90000 Grill, Amazon
---
---
---
Lion Premium Grills – Before and After!



---
---
---
We have a new Before and After feature for everyone. We're showcasing the step by step process of adding and having a brand new Lion Premium Grills BBQ island and outdoor kitchen to one's backyard. First off, we have an image of the backyard patio that's been cleared and prepared for the BBQ island and grill.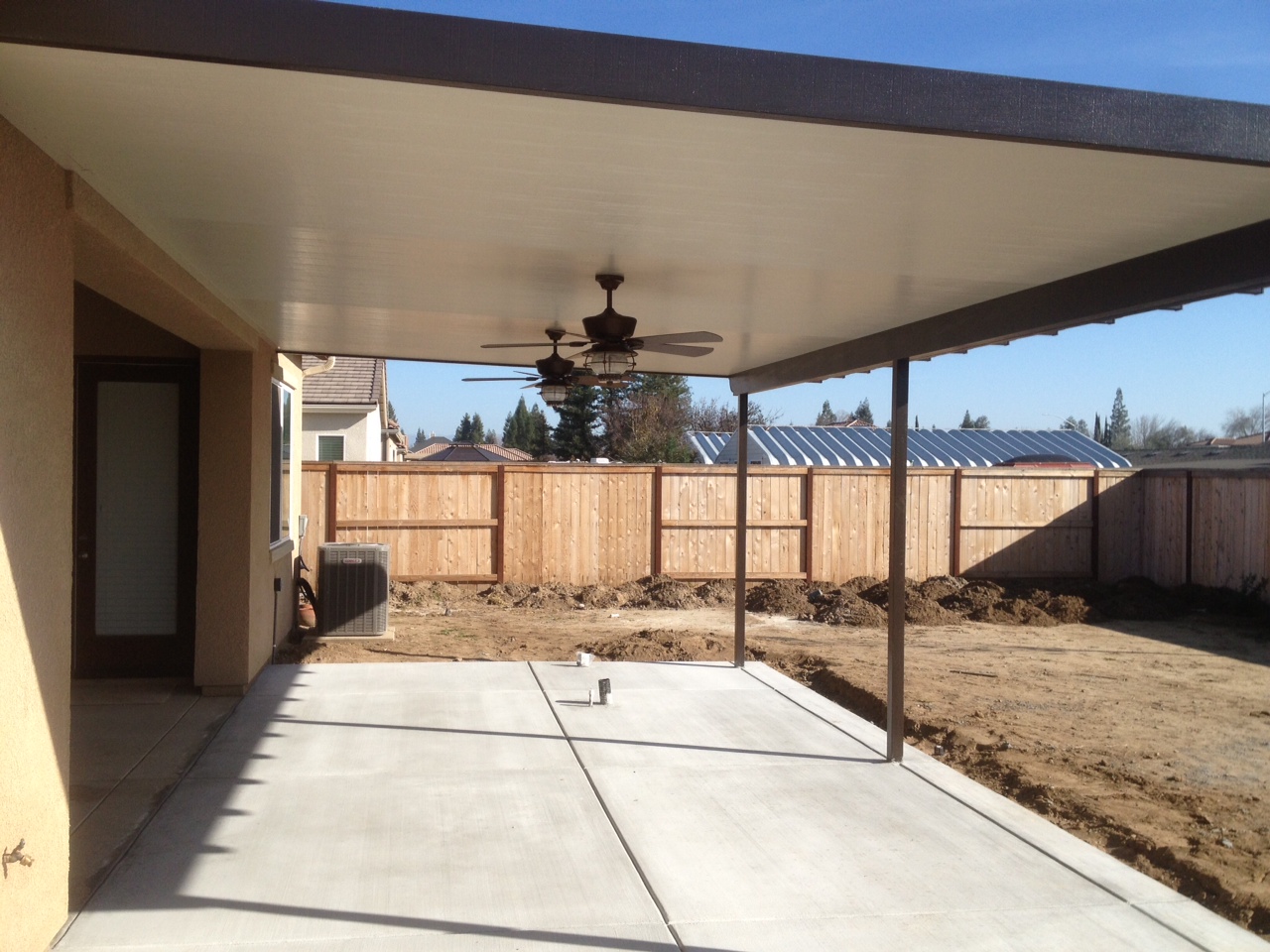 Here's a close-up of where the BBQ island and grill will be placed on the patio. You can see the drain and various other outlets that will be used.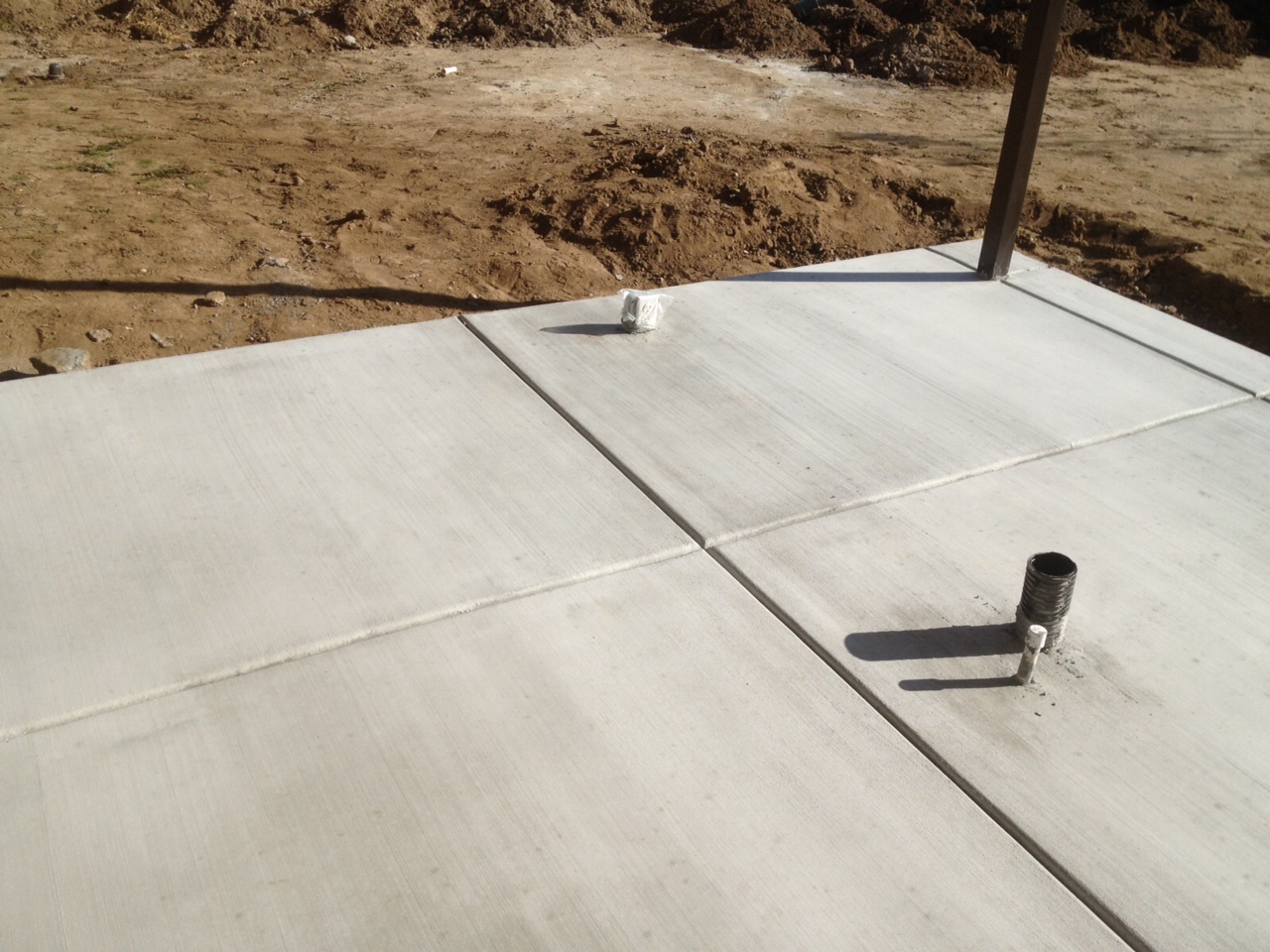 One piece of the island has now been placed properly over the drainage set-up. This piece of the island will house the Lion Premium Grills eco-friendly refrigerator as well as the bar sink and a custom built-in firepit.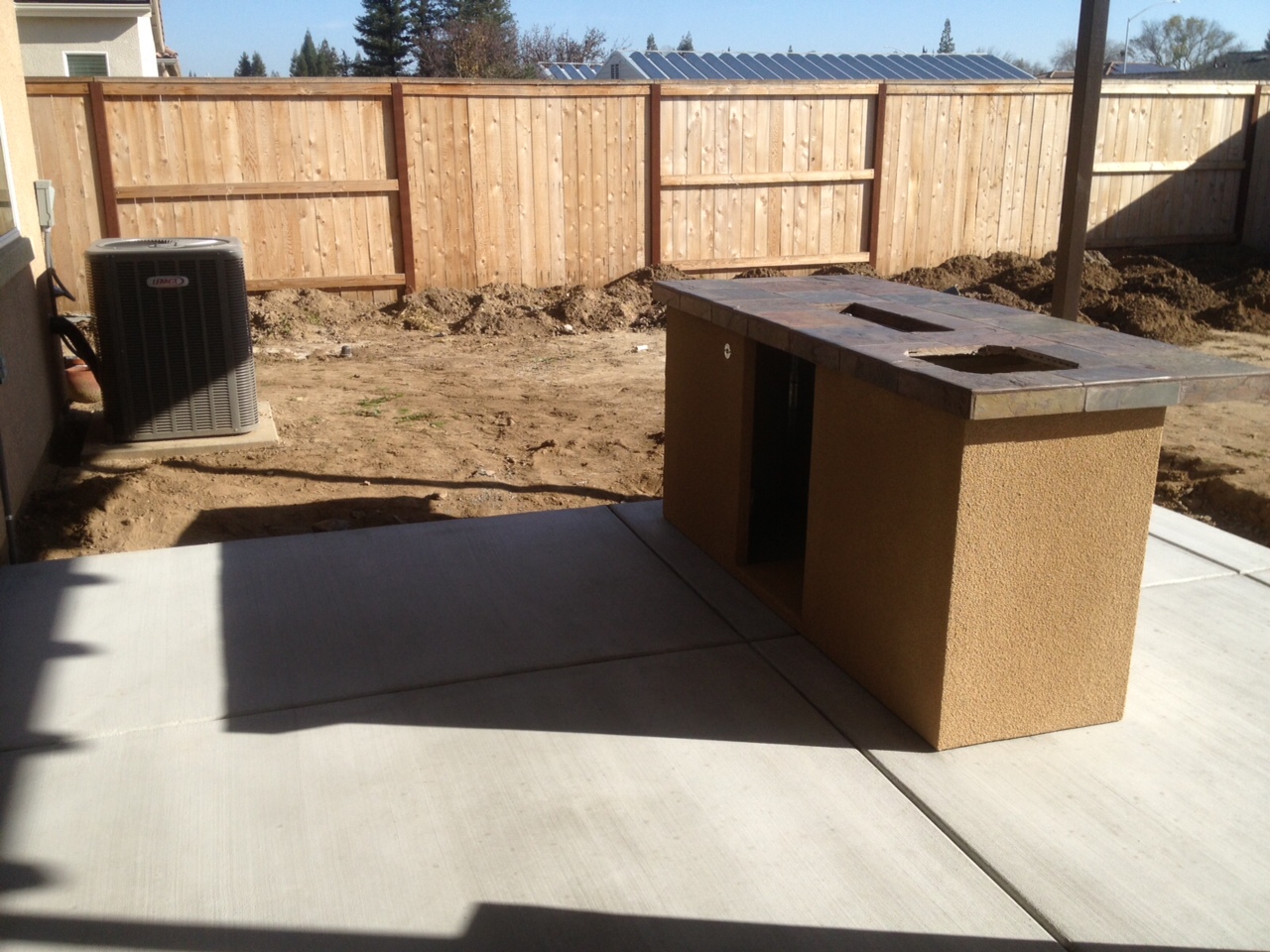 The second piece has now been laid on the foundation; this is where the Lion Premium BBQ grill will be placed along with the side-burner as the cut-outs demonstrate. The process is quite quick which means you'll be up and grilling in no time.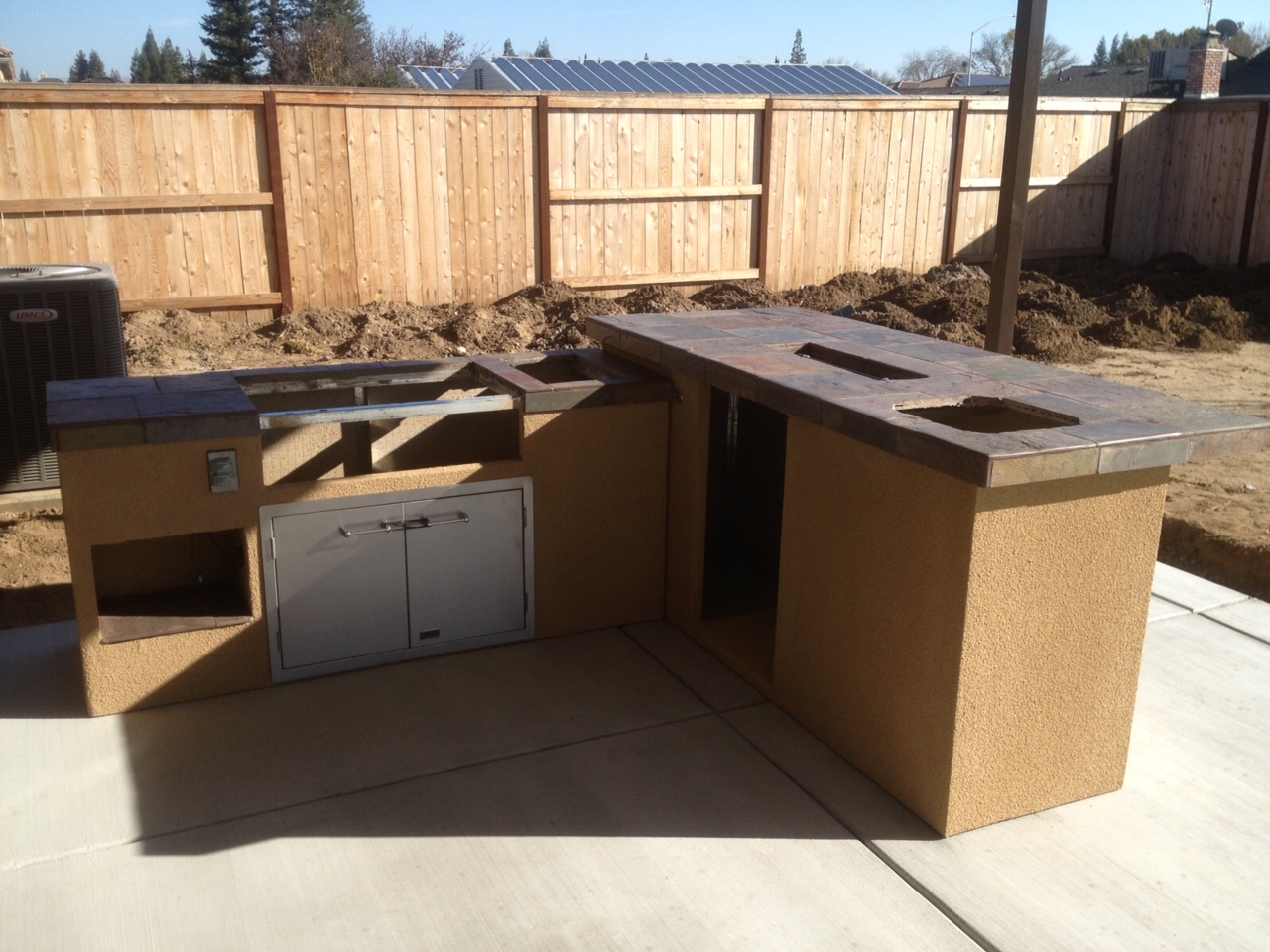 Everything has now been assembled and placed in the island itself. The Lion L75000 BBQ grill, the refrigerator, sink, sideburner, and firepit are all ready to be used. This outdoor kitchen has added a totally new dimension to this new backyard set-up.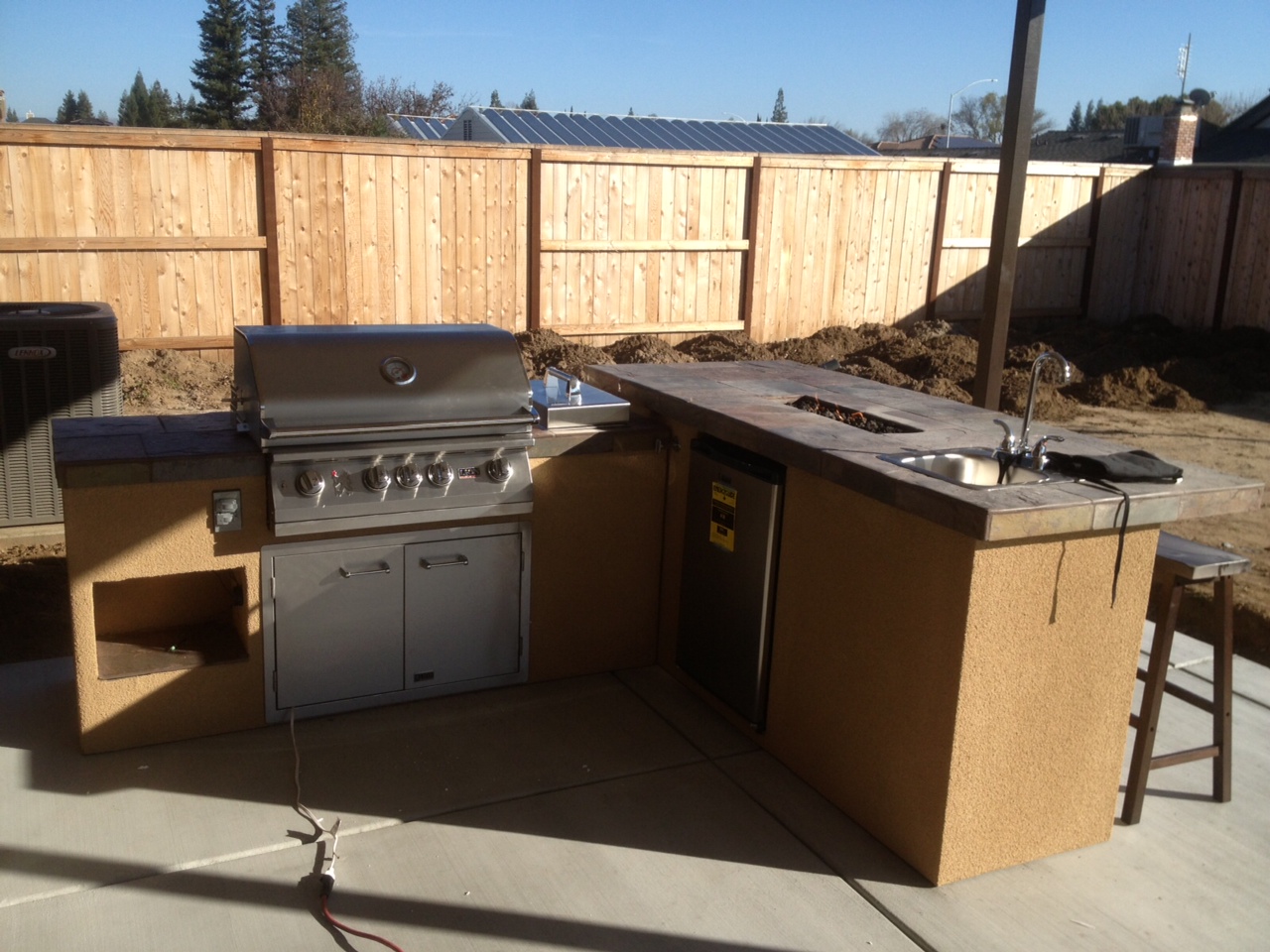 The end result!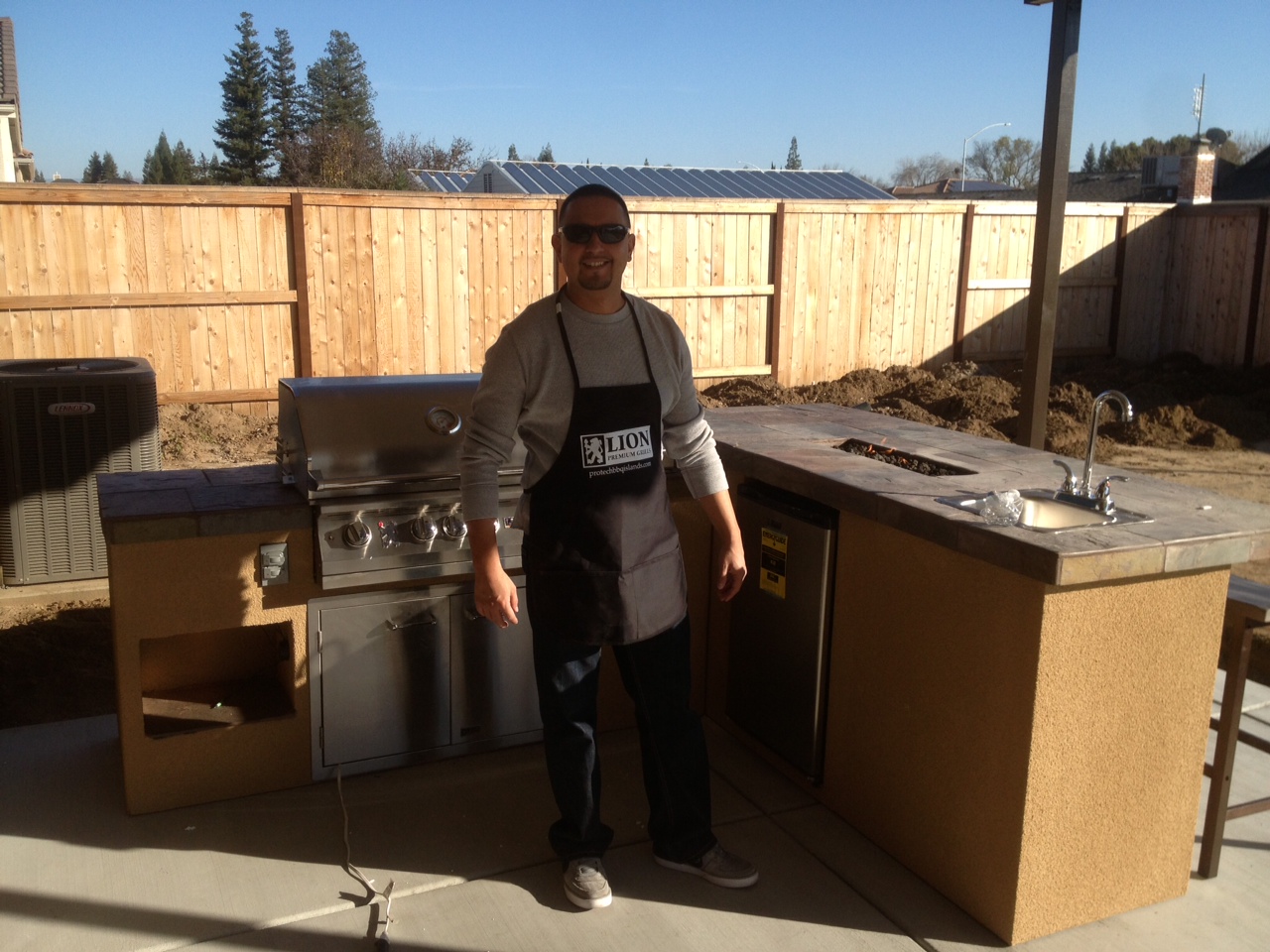 ---
---
---