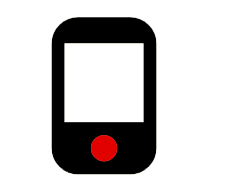 PHONE
(909) 988-3400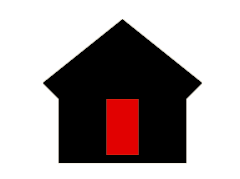 ADDRESS
541 E. Main St.
Ontario, CA 91761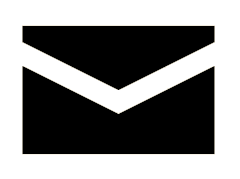 E-MAIL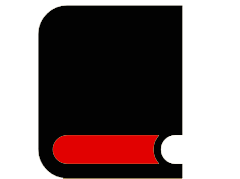 PREVIOUS ISSUE
---
---
Lion Premium Grills Newsletter – No. 87, December 2020

---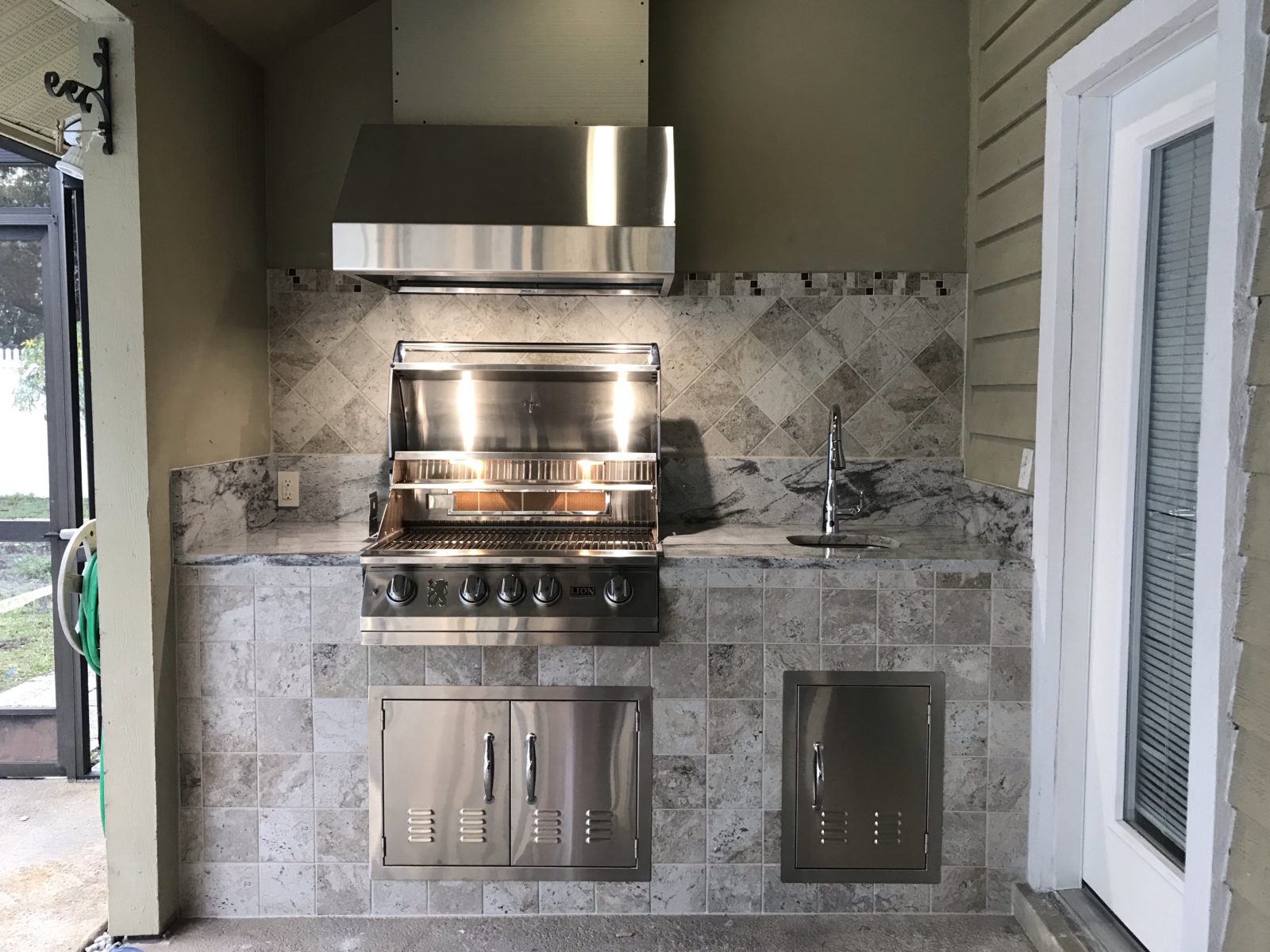 ---
____
First off, all of us at Lion Premium Grills would like to extend a warm welcome to everyone perusing the site; thank you for visiting the 87th edition of our monthly newsletter! We want to wish everyone a happy holidays!  It's hard to believe that we are already in December of 2020 as the year draws to a close. Although the summer season seems far away, right now is actually the time to prepare for those warmer months if you're looking to upgrade your backyard by building a new outdoor kitchen, purchase a new outdoor grilling set-up, or renovate your entire backyard. It's been a trying year but we continue to press on and we hope everyone is having a great season.  We have quite a bit of content that we hope you'll enjoy — see below for more details!
---
Here's what we have lined up for this month's issue. Kicking things off, we have a rundown on some of the key benefits of gas grilling in comparison to other outdoor cooking methods. Following that is a clip from a recent Price is Right episode that features our grill and cart combo! Next up is a visual showcase of our grill in action and a fantastic recipe for tamarind glazed grilled pork chops. We also have some tips and tricks for prepping for the upcoming grill season and checking your gas connections which is a must. This month also features another great cooking video from Luca and Frankie. Another feature is an in-depth look at the value of temperature control — this is especially important when grilling. Thank you again for visiting our newsletter, we hope you enjoy the content we have lined up for you this month!
 ____
---
---
Lion Premium Grills – Why Use a Gas Grill?

---
---
What are the benefits of going with a gas BBQ grill? There are a myriad of reasons why gas grilling can completely upgrade one's grilling experience. Here are a handful of reasons why Lion Premium Grills gas BBQs are the superior choice.

---
Convenience and Efficiency
One of the nicest advantages that our gas grills provide is the ability to light up quickly, allowing you to get to grilling almost immediately. This is not an exaggeration; with the push of a button, the grill lights up immediately. A few short minutes later and the grill is primed to cook. Shutting the grill down is as simple as turning it off. The hassle of dealing with coals, lighter fluid, excess ashes, and such is completely eliminated.

It's as simple as turning a few knobs.
---
Ability to Add Options & Upgrades

Our Lion Premium gas grills offer an enormous amount of options that open up entire new worlds when it comes to grilling. Add a griddle and suddenly you're able to grill up pancakes, fry eggs, bacon, and hash browns in a flash. Use our rotisserie kit and slow cook a pork roast. Use our infrared searing burner to add an amazing seared crust to a New York strip steak. Use our smoker box to infuse any type of smoked wood flavoring into your grilled food. The options are incredible.

Best of all, if capturing the essence of that smoked flavor that defines charcoal grilling is essential to you, we have a Lion charcoal tray that allows you to basically transform your grill into one capable of utilizing charcoal for imparting that classic flavor!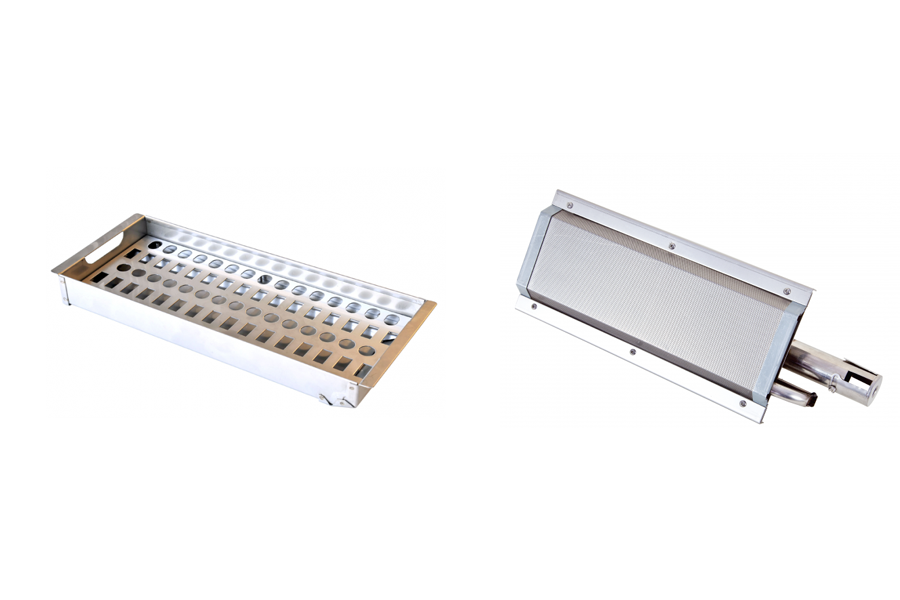 ---
---
Lion Premium Grills – Featured on the Price is Right!
The Price is Right has been a staple of morning television for an amazing 49 seasons. We were lucky to have the opportunity to feature our premium bbq grill and cart combo. We hope you enjoy the following short clip which showcases our products on this legendary American game show. Please enjoy!
---
Lion Premium Grills – Check Out Our L90000 40″ BBQ in Action!
We always enjoy seeing our grill being put to good use and the following pictures are a great example of that. We find these visuals really eye catching and we hope you enjoy them! We'd like to extend our thanks to BBQGuys for the following images.
---
Lion Premium Grills Featured Recipe: Tamarind Glazed Pork Chops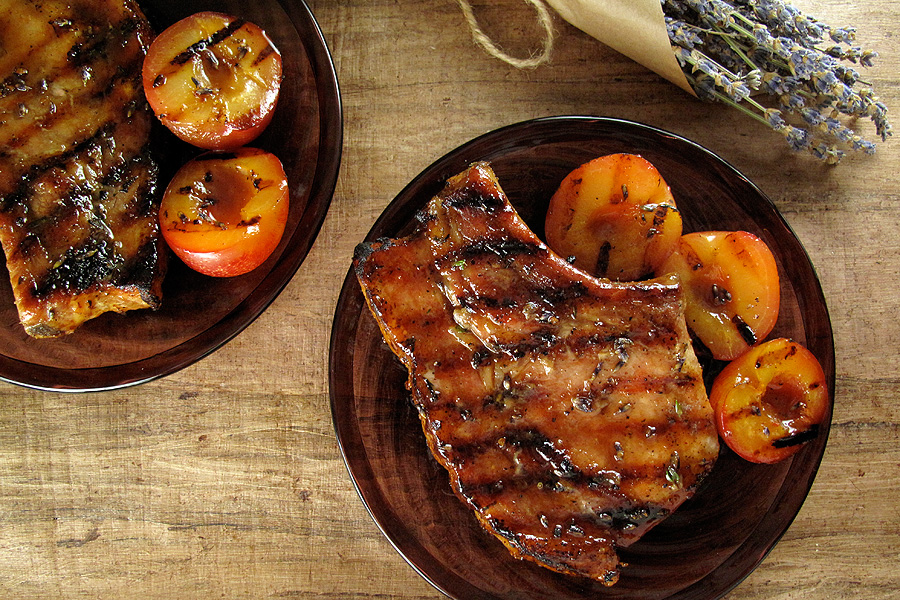 ---
This month we're bringing you an absolutely delicious rendition of a grilled pork chop that incorporates a surprising addition — a tamarind glaze. It turns out that tamarind is actually a tremendous compliment to pork chops. Even better, the recipe doesn't take that long to prepare and grilling the chops themselves is accomplished in less than 20 minutes! We hope you enjoy this month's featured recipe.
INGREDIENTS
Tamarind Glaze

1 tablespoon vegetable oil
1 medium yellow onion, chopped
3 cloves garlic
1 sprig fresh thyme
1/2 cup rum (añejo)
1 cup honey
1 cup tamarind pulp
3 cups beef stock
Pork Chops

8 center-cut pork chops, about 21/2 inches thick
Kosher salt and cracked black pepper
Granulated garlic, for seasoning
Dried thyme, for seasoning
---
DIRECTIONS
We'll start off by preparing the tamarind glaze. First, place the vegetable oil in a medium sized skillet  over medium-high heat. Add your garlic, thyme, and onion to the skillet and cook it until the garlic and onion begin to brown; this should take roughly eight to ten minutes.
Use the rum and deglaze the pan; simmer for five minutes to evaporate the remaining alcohol. Add the honey and tamarind pulp to the pan and stir; cook for five minutes over medium heat. Add your beef stock to the pan and cook until the liquid is reduced by half. Once this occurs, take your liquid mixture and strain or sieve it. Refrigerate until ready to use.
Once you're ready to cook, preheat your Lion BBQ gas grill to high heat. Leave one side of the grill as a "cool zone" with reduced heat. Take your pork chops and season to taste with salt (sea salt is preferable), granulated garlic, dried thyme, and cracked black pepper. Lightly oil your cooking grates then place your chops; cook for roughly two to three minutes on each side over the high heat. Now, take your chops and move them to the cool zone of the grill, close the grill and let them continue to cook for an additional five to six minutes per side (turning over once). They're done once they register 145°F on a meat thermometer.
Move the cooked pork chops to a platter and allow them to rest for eight to ten minutes. In the meantime, begin to warm up the tamarind glaze. Spread the preferred amount of glaze on a whole or sliced grilled pork chop.
Nutritional Information (per serving – 8 servings)
_________
Calories – 675

Carbohydrates – 73 g


Fat – 20 g


Protein – 44 g


Saturated Fat – 6 g





Sodium – 4502 mg


Polyunsaturated Fat – 3 g

Fiber – 2 g

Monounsaturated Fat – 8 g

Cholesterol – 137 mg



---
Lion Premium Grills – Grilling for the Holidays!
This month we have another great video from Luca and Frankie showcasing some fantastic recipes that you never thought you'd be able to make using an outdoor gas grill! We don't want to spoil the surprise so please check out this great cooking video!
---
Lion Premium Grills – The Advantages of Lion's Temperature Gauge

---
---
One of the biggest advantages that our Lion Premium Gas Grill has over charcoal grills is the amount of temperature control that gas grills provide overall. Below we'll detail just how this is the case. Enjoy!

Temperature Control

Our premium gas grills offer a level of temperature precision that charcoal grills can not match. Our models offer either four or five individual burner controls that can be adjusted by the individual working the grill, allowing for varying heat quadrants on the grill at any one time. Our grills are outfitted with a thermometer on the lid of our units, which allows one to gauge the  overall temperature of the grill. This type of temperature control will allow our grills to reach anything from delicate, lower temperatures for slow cooking and rotisserie to  high temps for adding a  delicious sear. The options are limitless.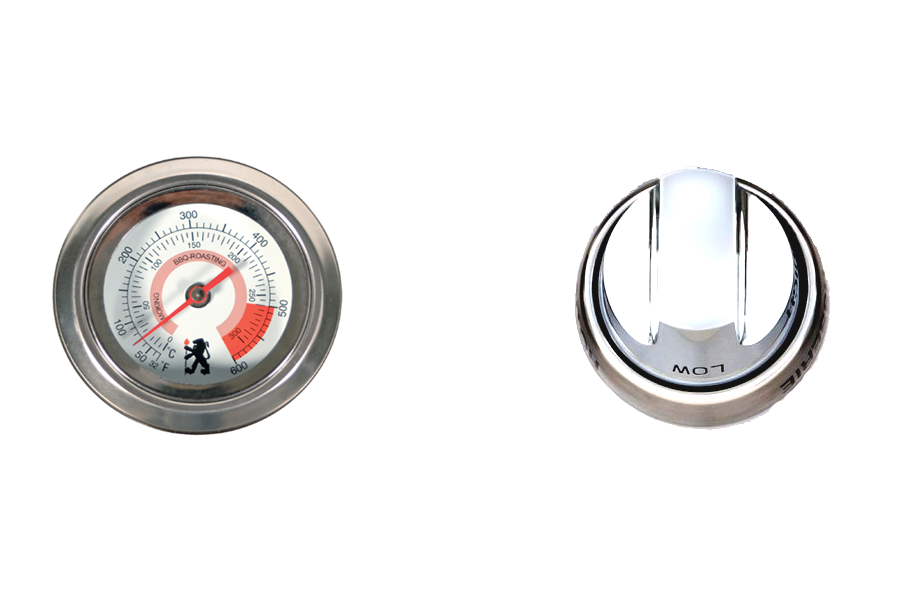 The above images showcase the key components behind our accurate temperature control system. The thermometer is mounted on the front lid of our 304 grade stainless steel grills.  It's extra large with polished stainless steel lining, and a clear to read temperature gauge that registers temperatures in both Fahrenheit and Celsius. On the right you'll see our large, push to turn knobs; they offer silky smooth adjustment and allow for very accurate temperature control as well as being constructed from the typical high grade stainless steel that we use for all of our products.
---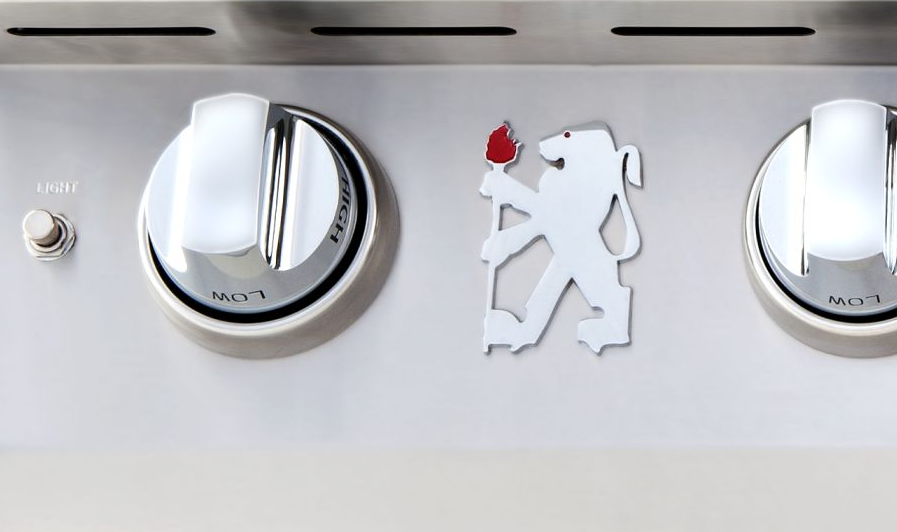 ---
Lion Premium Grills – Getting Prepped for Grill Season : Checking Your Gas Connections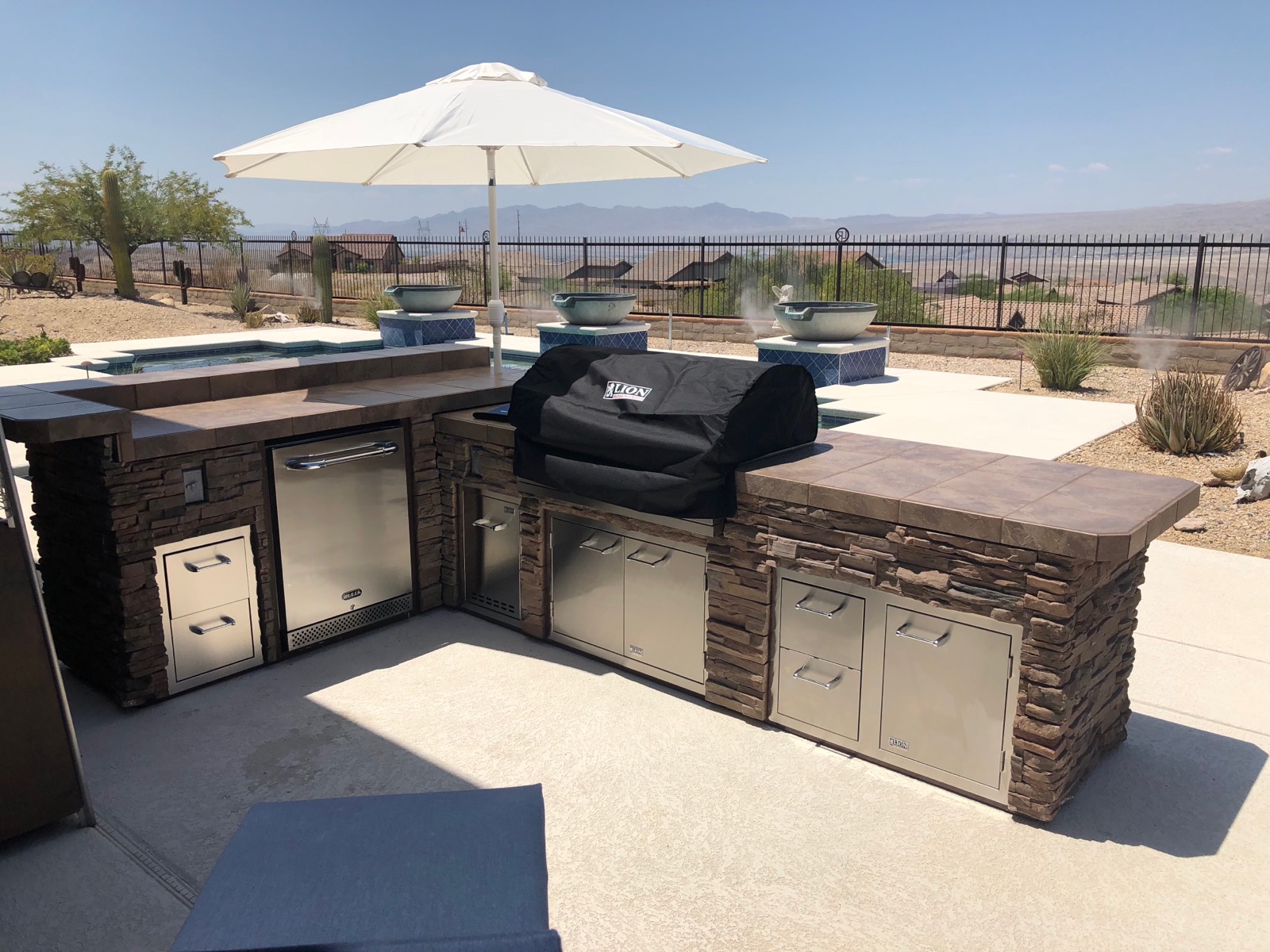 ---
---
Safety is paramount when utilizing anything that uses combustibles. As such, it is ESSENTIAL that you follow the proper protocol when using your Lion Premium Grill (or any other gas powered grill for that matter). There are a few tips that you can follow that will help you in safely checking, maintaining, and operating your gas grill. Checking for gas leaks and checking the gas supply connection before usage is very important. Here's what you need to do.
Checking for Gas Leaks

A few essential tips:
NEVER test for gas

leak

s with a lighted match or any open flame.
NEVER light grill with the  BBQ grill lid closed or before checking to ensure that the burner tubes are fully seated over the gas valve orifices.
If you smell gas or any other similar odor, IMMEDIATELY extinguish the flame to the grill; if no flame is lit, DO NOT light a flame or ignite anything. Shut off the gas to the unit, open the hood to the grill, and if the odor persists call your gas supplier.
---
NEVER TEST FOR GAS LEAKS WITH A FLAME
Before using your new grill be sure that you take the time to first test or check for any gas leaks. Safety should always take precedent over rushing into anything. These steps should also be used anytime you change any parts on the grill (or the propane cylinder if using propane) or if you have not used the grill for an extended period of time. Checking every so often even with regular use is still recommended. Follow these steps to test:
STEP ONE
First, you'll need to create a soap solution. This is really easy and requires one basic household item. Take some liquid detergent and mix one part of that with one part water. You now have the soap solution that you'll be needing.
Now take your soap solution and head to the grill. Now you'll need to turn off the heat control valves. After you do this, turn the gas on at the source.
STEP THREE
Take your soap solution and gingerly apply some of this solution to every one of the gas connections. This is where you'll need to pay a bit of attention. Take close notice of the gas connections; if you see any bubbles begin to appear in the soap solution, there's a problem and the connection needs to be tightened. Go ahead and tighten it to properly seal the connection. If this does not fix the issue, proceed to the next step.
STEP FOUR
If the solution bubbles over any particular gas connection, you have a leak. If you cannot fix this leak, please turn off the gas at the primary source. Proceed to disconnect the fuel line from the gas grill. Do not use the grill until this issue is fixed. Please call your grill dealer or gas supplier for professional assistance.
---
Checking Gas Supply Connections
A very important rule is do not smoke while checking gas supply connections or while lighting the grill. Doing so is EXTREMELY DANGEROUS.

If you are using propane, make sure that your cylinder is properly filled.

Make certain that each burner tube is properly set in place over the proper valve orifice.

Make sure all gas connections are securely tightened; check using the soap solution test described above.

Make certain to open the hood of the grill before lighting.




---