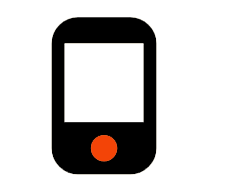 PHONE
(909) 988-3400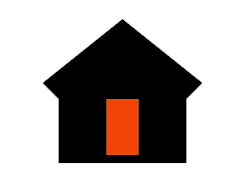 ADDRESS
541 E. Main St.
Ontario, CA 91761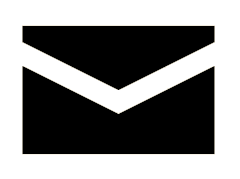 E-MAIL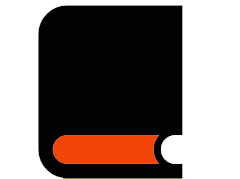 PREVIOUS ISSUE
---
---
Lion Premium Grills Newsletter – No. 64, January 2019

---

---
____
Hello and Happy New Year! Thank you for taking the time to visit the 64th issue and January 2019 edition of the Lion Monthly Newsletter. We hope that you find this month's issue informative! It seems unbelievable, but we have already entered 2019 which signals the rapidly approaching prime grilling season. Spring is right around the corner which means warmer weather; that is the best time to entertain in your backyard but right now is usually the time to prepare ahead of time whether that be renovating your backyard or just adding a new grill to your existing set-up. As always, we have an issue filled with content which we'll detail below.
---
So as we just mentioned, we have a great issue lined up for this month which we hope you'll enjoy.  Our main feature is a complete overview of our outdoor bbq islands; we go in depth on the choices you have for your countertop — from tile to granite — and your base options — from stucco to rock and more! It's a complete breakdown of our island features which we think is quite useful. We also have a great flank steak recipe for you this month as well. Thank you again for visiting us!
---
 ____
---
---
---
Lion Premium Grills – Featured on Bravo's Millionaire Dollar Listing Los Angeles!
---
Hello, thanks for visiting us. As the heading says, Lion Premium Grills was just featured on the premiere episode of the new season of Millionaire Dollar Listing Los Angeles. This tv program follows a group of real estate agents in LA that deal with multi-million dollar properties. In this particular scene, a couple are prepping for their open house and in this shot you can see our Lion L75000 grill in the background.  It was a very nice surprise to see our grill make it's way organically into this episode. This episode just aired a few days ago so you can still catch it on Bravo if you're interested.
---
---
Lion Premium Grills – Island Base Options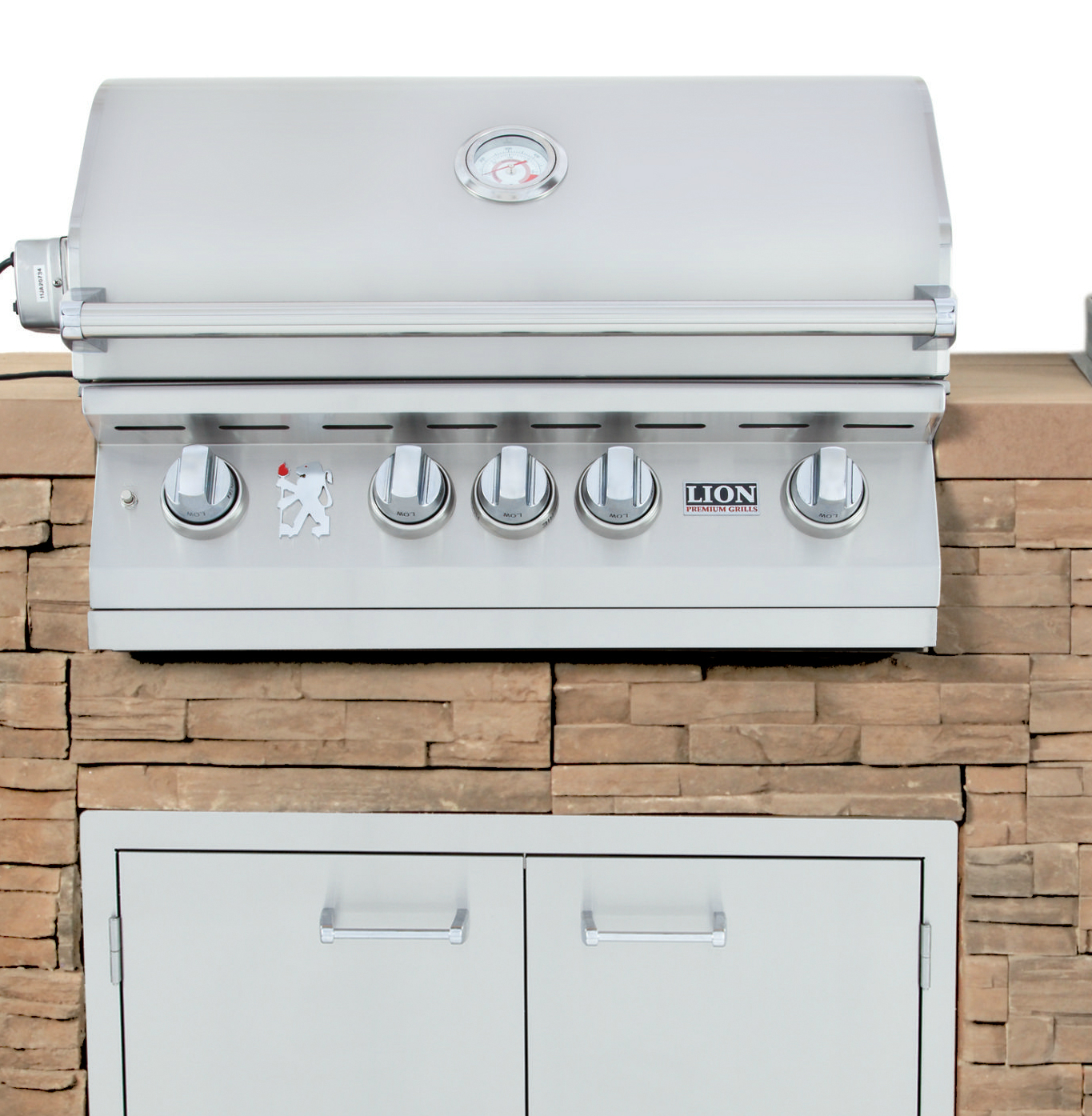 We offer — in addition to our assortment of countertop construction options — a wide variety of options for customizing the materials that are used to construct our BBQ island bases. We can construct the island base from four major materials (with a wide variety of options for certain choices of materials):
Rock

Brick

Stucco

Rock Stucco
Below we will discuss each individual base material in more detail.
Rock Finish (Aspen California Fit & Smokie California Fit)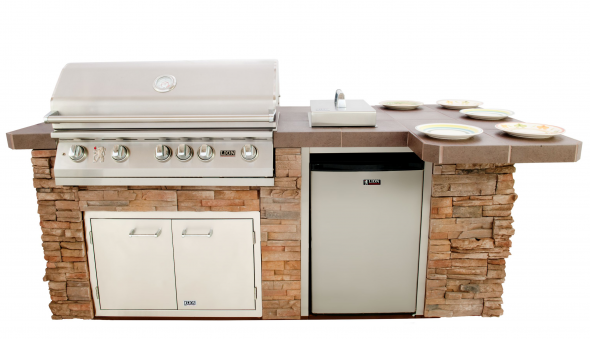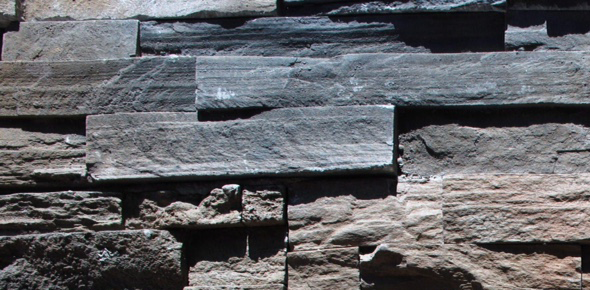 Our "California Fit" rock finish is one of our favorite ways to build a BBQ island. Visually, the intricacy of the cobbled rock pattern can not be beat. It adds a certain sturdiness (functionally and in appearance) as well as being extremely pleasing to the eye. It adds a sense of depth and dimension as well due to the complexity and look of the construction. The ledge like nooks and crannies are stunning. The stones are slim fit which adds a sleek, measured look to the unit.
Our rock finish comes in two color schemes with the Aspen California Fit tending more towards a tan, beige appearance. The Smokie California — which you can see in the image above — consists of darker grays, charcoals, and similar colors. Both are pure eye candy and really bring out the best with concern for any of our countertop choices (it doesn't matter if it's granite or tile, it'll look incredible). Below you'll see a close up image of our Aspen California Fit rock finish: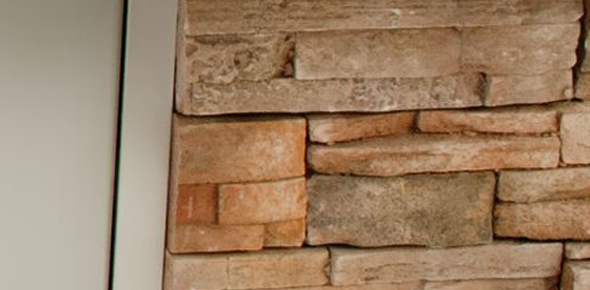 ---
Brick & Used Brick Finish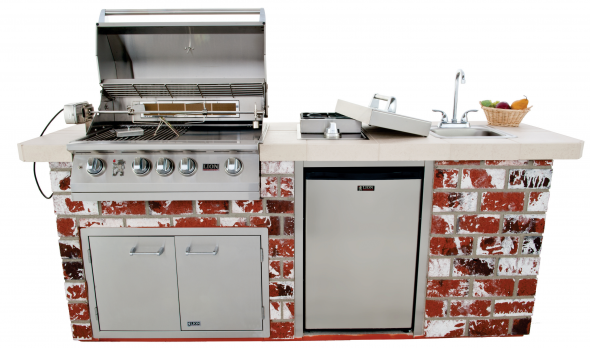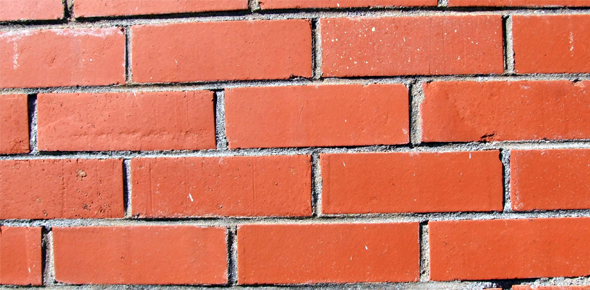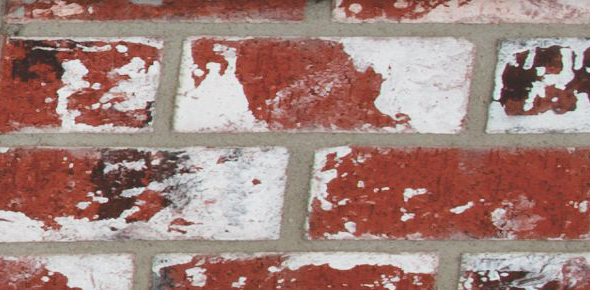 We love the usage of brick for our BBQ island base finishes; the distinct look and texture of brick, the eye catching classic appearance that is part and parcell of expert bricklaying. Using brick for your BBQ island instantly adds pop and visual complexity while also adding a sense of "strength" and weight to the unit itself. Brick has been used for roughly 5,000 known years; it is a huge part of human history and civilization!
The hardiness and durability of brick is a key component in its usage for our base building. We offer a classic fiery red brick finish and a used brick finish (adds a distinct weathered and worn look) as seen in the pictures. It's a classic, a staple, and perfect for any BBQ island. Below you'll find a close up of our Premium Q with a used brick finish.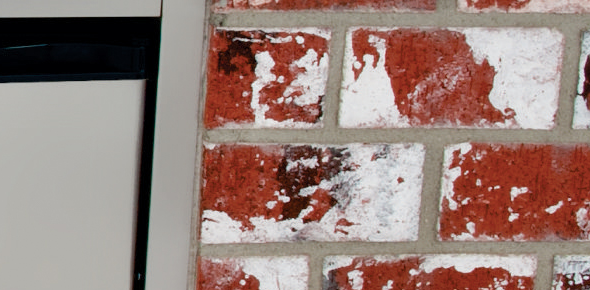 ---
Stucco Finish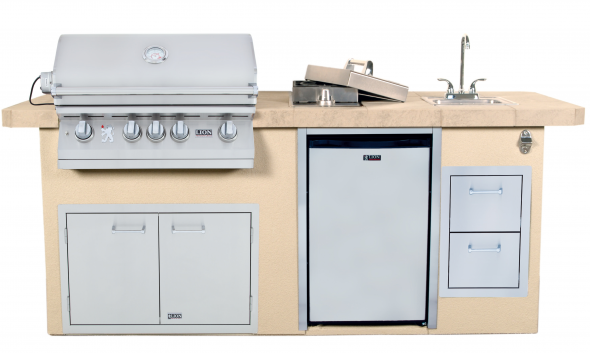 Aspen

Dove Grey


Misty

Viejo Stucco  is a great finish all-around; it is durable, visually appealing, and weather-resistant. We love the added texture it provides to our bases and we offer a vast assortment of colors; you'll most definitely find the color you're looking for. Whether you're looking for subtlety or adding a zing of color, we have what you need. Above you'll see a sampling of what we have to offer for our stucco finishes.  There are more colors for our stucco finishes which you can find by checking out our Options and Upgrades section. Below you'll see a pic of our Superior Q BBQ island with the Aspen stucco finish. You can really see the texture of the stucco in these specific images.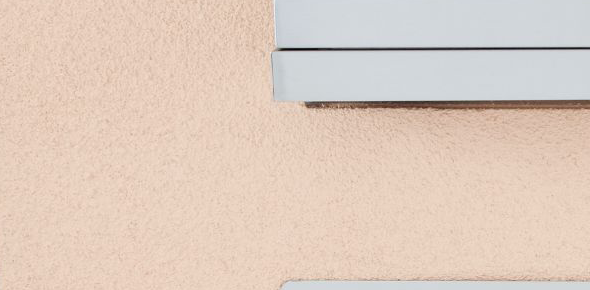 ---
Rock Stucco Finish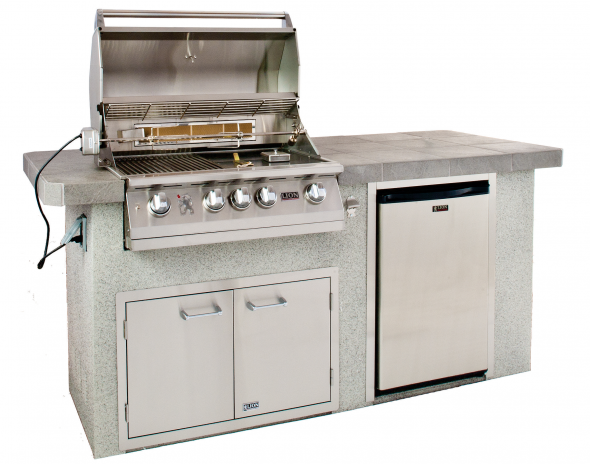 Champagne Grey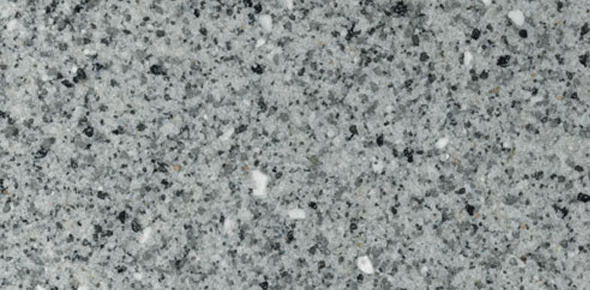 Stoney Creek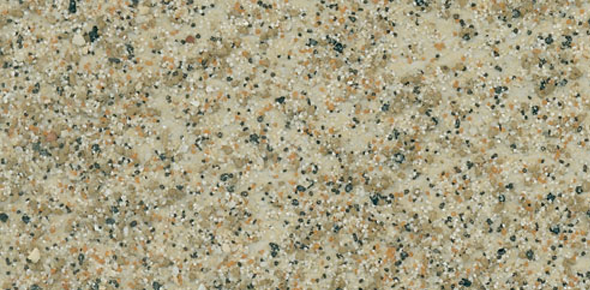 Rock Stucco, like standard modern stucco, is a fantastic, well-rounded finish. It inherits all of the positives of standard stucco — very eye pleasing, weather resistant, durable — but spices things up a bit by incorporating tiny rock pieces into the stucco to create an even more textured look. You can see the speckled appearance that rock stucco provides in the photos above. We have two options for rock stucco — Champagne Grey and Stoney Creek. Below you'll find our Advanced Q BBQ island with a beautiful Champagne Grey rock stucco finish.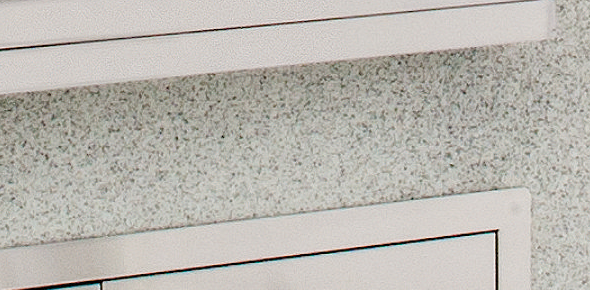 ---
---
---
Lion – A Look at Our Island Countertop Selections



---
Granite is an exceptional choice for a Lion Premium Grills island countertop. Why you may ask? Well, the answer is quite simple. In terms of stones, granite reigns at the top as one of the most durable natural stones on the planet. This is not an exaggeration, not in the least. Not only is it incredibly hard and able to withstand significant force, granite is also incredibly beautiful to look at. It immediately adds aesthetic value, and this is truly the case when it comes to our BBQ island countertops which utilize granite slabs for an incredibly polished and sleek look. Granite is also stain resistant and a cinch to clean further solidifying it as a top tier choice for counter construction.
New Caldeonia Granite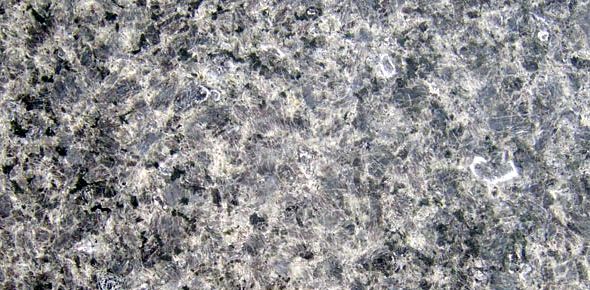 New Caledonia granite is extracted from a state in Brazil called Espirito Santo (which translates to the "Holy Spirit" or "Holy Ghost" in English). We love to utilize this for our countertops because New Caledonia has a beautiful appearance, texture, and a very consistent, even grain structure (in addition to the other positive qualities of granite such as strength and durability)  which makes it extremely suitable for use outdoors.
New Caledonia — as mentioned previously — is quite spectacular to look at. You'll be immediately drawn in by the intricate and complex color patterns; shades of light gray, white, off-white, and charcoal all intermingle to create this beautiful stone slab. The BBQ island featured in the picture above has a countertop constructed from New Caledonia. You can see the image below for a close-up of the countertop.
---
Baltic Brown Granite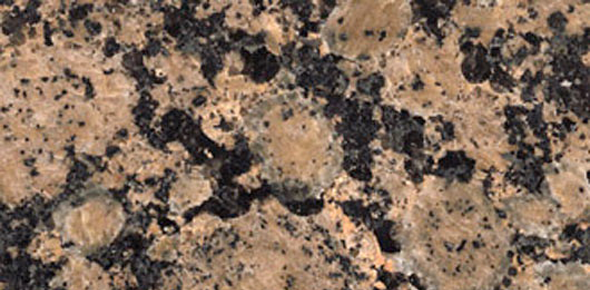 Baltic Brown originates  in Kymi, Finland, a rural municipality roughly 60 miles from Helsinki. Immediately apparent is just how dazzling to the eye Baltic Brown is. You'll be entranced by the beautiful blend of swirling blacks and browns, highlighted by smaller flecks of contrasting tans and grays. It also maintains a very consistent appearance across each slab. As with all of the granite that we use for our countertops at Lion, it is extremely durable (we construct outdoor BBQ islands so this type of quality is a must).
The sturdiness and beauty of Baltic Brown is easily seen in the image below of a BBQ island featuring a countertop constructed from this particular type of granite. Check out the beautiful shape and contours of the counter on one of our signature Lion BBQ islands/outdoor kitchens.
---
Giallo Veneziano Granite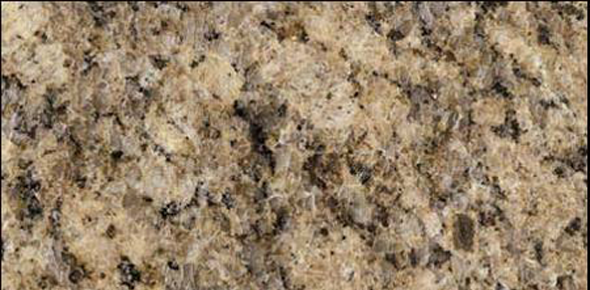 Giallo Veneziano, like New Caldeonia, also originates in Espirito Santo, Brazil. This particular granite is extracted from a massive quarry that is said to contain at least five hundred years worth of granite if extraction rates are stabilized at their current rates. The grain and texture is of a medium variation. The durability is very high for Giallo Veneziano which makes it suitable for use in constructing our various signature BBQ islands.
Originally a gold granite, the color has changed over the past 40 years as the extraction has whittled away the original mountain layers from which it was quarried. It is visually stunning, as the predominant golden texture is interspersed with vibrant veins of black and gray. As with the other two types of granite we offer, the Giallo Veneziano is top notch when it comes to form, functionality and aesthetics. Check out the close-up image below of one of our island units with the Giallo Veneziano.
---
We've added some new selections to our porcelain tile collection. Continental Slate utilizes Reveal Imaging technology which gives this tile a true, natural slate like realism. These tiles are extremely durable and able to absorb up to 275 lbs. of force. Aesthetically, this series of tiles is striking and detailed; the eye will always find some new color or pattern to focus on. The blended color patterns are amazing to be frank. One color scheme is called Egyptian Beige, which is a pale tan and beige blend that is subtle and easy to color match with almost anything. Tuscan Blue is a beautifully vibrant mixture of deep blue hues and patterns; seeing it really does live up to its name, bringing about images of rolling ocean waves and deep blue coastal skies.  Brazilian Green is a deep mixture of green hues with subtle hints of gray to really add depth and bring out the rest of the colors. Indian Red is an eye-popping color scheme, comprised of a striking swirl of deep reds, rich browns, and gray highlights.
These tiles are truly eye-catching and are crafted to perfection.  They really make the base colors and grill products stand out and pop when used as a countertop for our BBQ islands.
---
The Continental Slate Porcelain Tile Collection
The intriguing colors and cleft surface of Continental Slate are a near perfect recreation of natural slate. Its inspired tones have a high degree of shade variation, so they complement practically any decor.
Brazilian Green

Persian Gold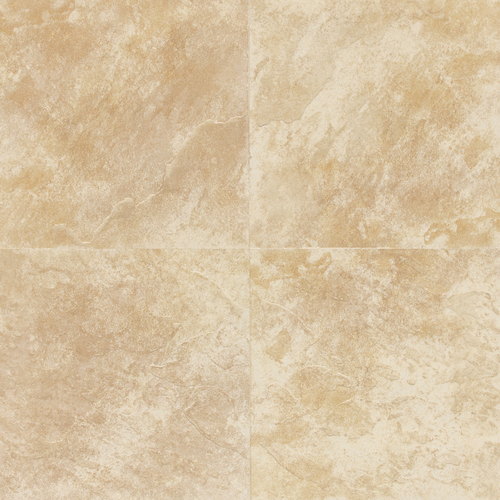 Egyptian Beige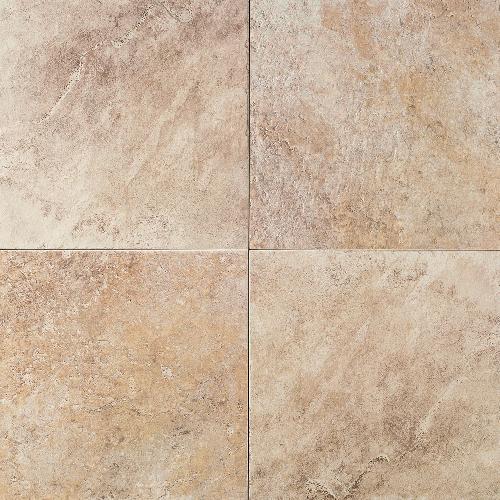 Asian Black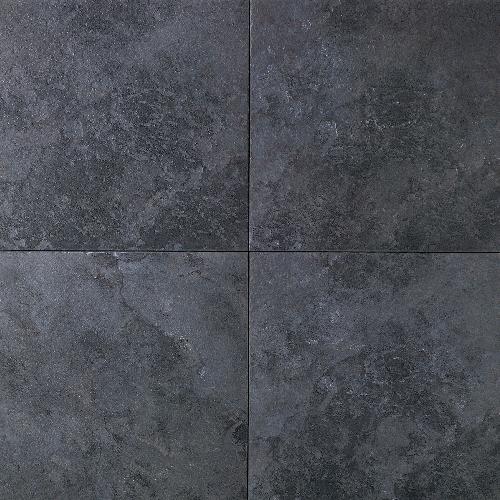 Indian Red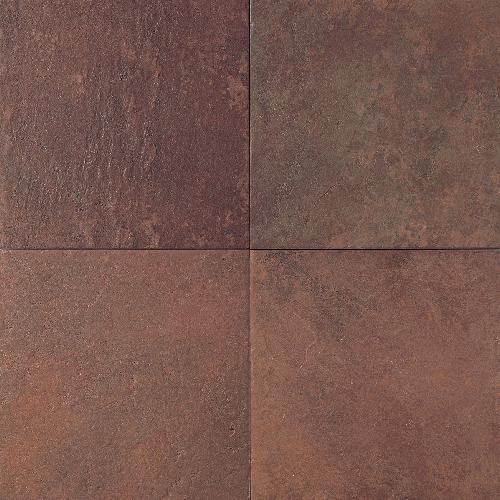 English Grey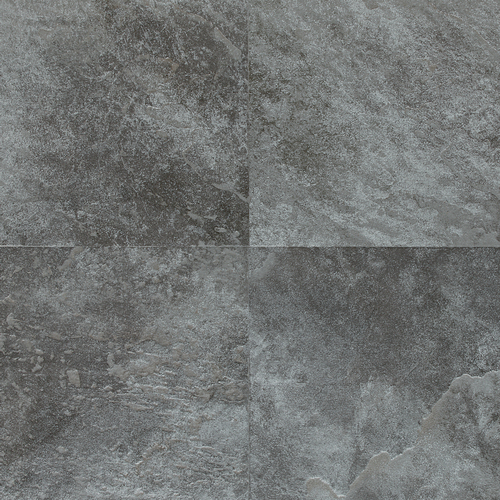 Tuscan Blue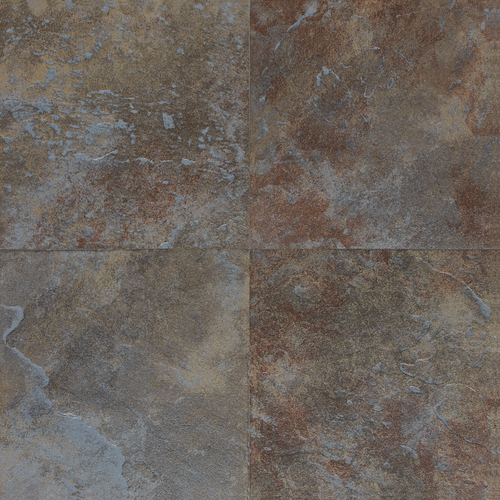 Moroccan Brown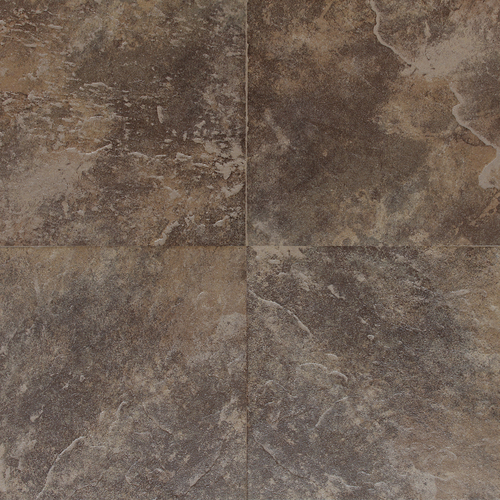 ---
---
---
Lion Premium Grills Featured Recipe: Grilled Flank Steak with Bloody Mary Tomato Salad



---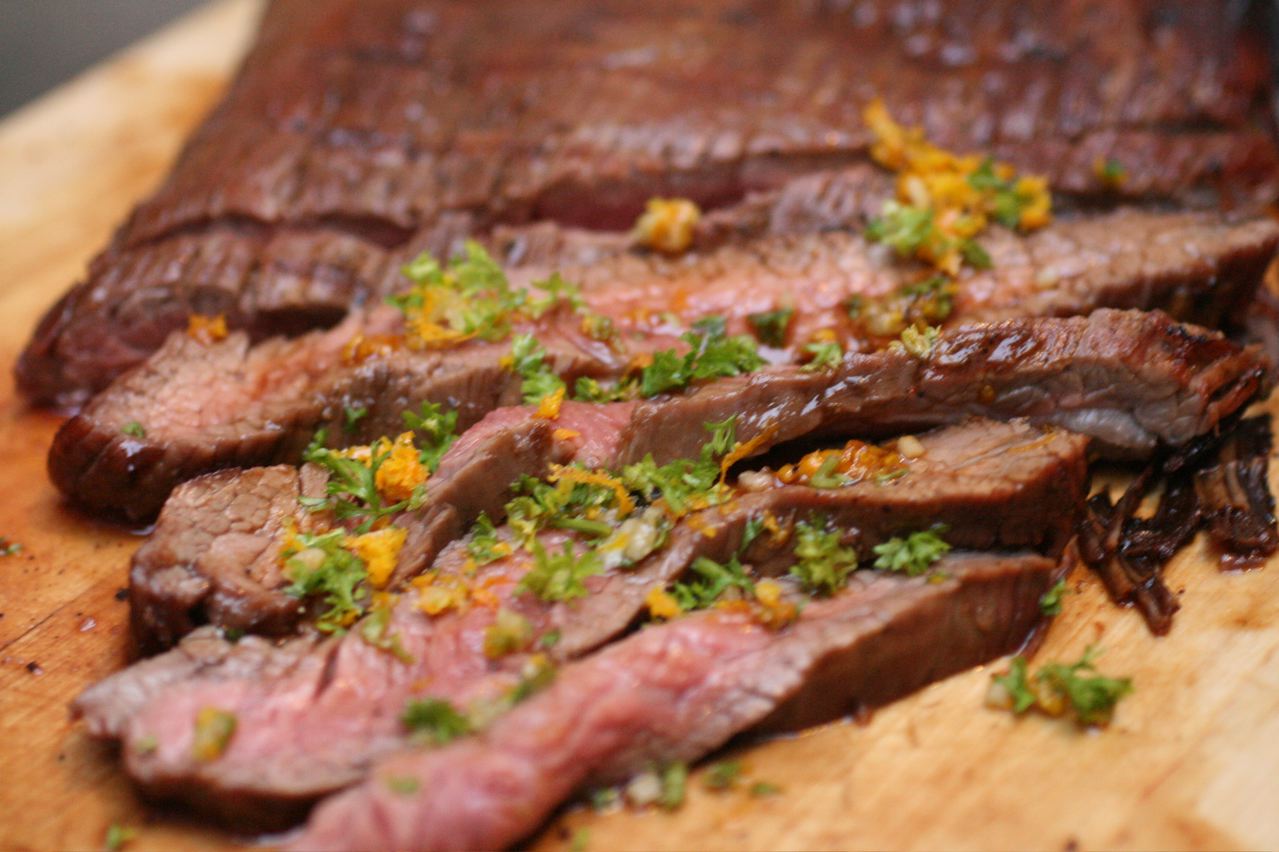 This month we're bringing you an absolutely delicious rendition of a summer grilling favorite — grilled flank steak!  What really makes this rendition soar is the absolutely delicious salad concocted from Bloody Mary components; trust us, this recipe is perfect and quite easy to make which is always a huge plus. You'll see that the flavors of the steak and the salad meld together perfectly. This is one of our favorite recipes that we've featured thus far and we hope that you enjoy this one as much as we do.
INGREDIENTS
Steak Prep

2 1 1/2 lbs flank steaks
Kosher salt
2 teaspoons (packed) light brown sugar
1 teaspoon paprika
1/4 teaspoon cayenne pepper
1/4 teaspoon freshly ground black pepper
Vegetable oil (for brushing)
Bloody Mary Salad

1 cup finely chopped red onion
3 tablespoons Sherry vinegar

2 lbs. cherry or grape tomatoes (halved)
1 cup chopped celery hearts (inner stalks and leaves)
1/2 cup chopped brined green olives
2 tablespoons olive brine
2 tablespoons prepared horseradish
1 tablespoon Worcestershire sauce
1 teaspoon hot pepper sauce
1/2 teaspoon celery seeds
1/4 cup extra-virgin olive oil
Kosher salt and freshly ground black pepper
---
DIRECTIONS
We'll start by preparing the salad first. Mix your cup of chopped red onion and one tablespoon of vinegar in a large bowl. Toss your onion and vinegar mixture often over the course of 10 minutes or so. Once the time has passed, add your tomatoes, olives, and celery. Now take a medium bowl and whisk together 2 tablespoons of vinegar, horseradish, olive brine, Worcestershire sauce, hot pepper sauce, and celery seeds. Take your olive oil and slowly whisk it in. Take your mixture and add it to the large bowl with the onion and vinegar mix. Toss to coat and season to taste. If you have time, it's best to chill this for a few hours before serving.
Now let's prepare the steaks.  In the meantime, take your steaks and season with salt. Take your brown sugar, cayenne, and paprika and mix them in a small bowl; rub the mixture over your steaks. Cover your steaks and refrigerate your marinated steaks for one to three hours. Once your ready to grill, let them stand at room temperature for 45 minutes. Now turn on your Lion gas grill to preheat it. You want your grill temperature fairly high for this. Brush the cooking grates with some oil and grill to desired wellness; a rough estimate would be 5 to 6 minutes a side if you perfer your steak medium rare. Once you've grilled the steaks let them rest for ten minutes or so.  Enjoy!
Nutritional Information (per serving – 8 servings)
_________
Calories – 422

Carbohydrates – 9 g


Fat – 26 g


Protein – 38 g


Saturated Fat – 6 g





Sodium – 295 mg


Polyunsaturated Fat – 2 g

Fiber – 2 g

Monounsaturated Fat – 14 g

Cholesterol – 117 mg



Runs Flawlessly

"First things first, I am absolutely overjoyed with the performance of my Lion bbq! It's advertised as full 16 gauge stainless steel and you can tell when you can actually touch the grill itself. This thing is heavy duty no question about it. There were some other options I looked at but this grill sold me on the build quality and the heat generation. I can sear up a beautiful steak or slow cook a whole chicken with the rotisserie. Super happy with my purchase!"

Robert




– 32″ L75000 Grill– woodlanddirect.com
---
---