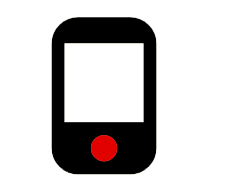 PHONE
(909) 988-3400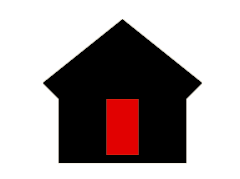 ADDRESS
541 E. Main St.
Ontario, CA 91761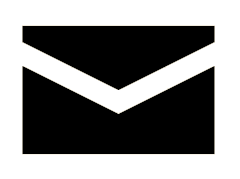 E-MAIL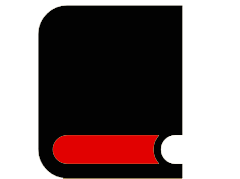 PREVIOUS ISSUE
---
---
Lion Premium Grills Newsletter – No. 34, July 2016

---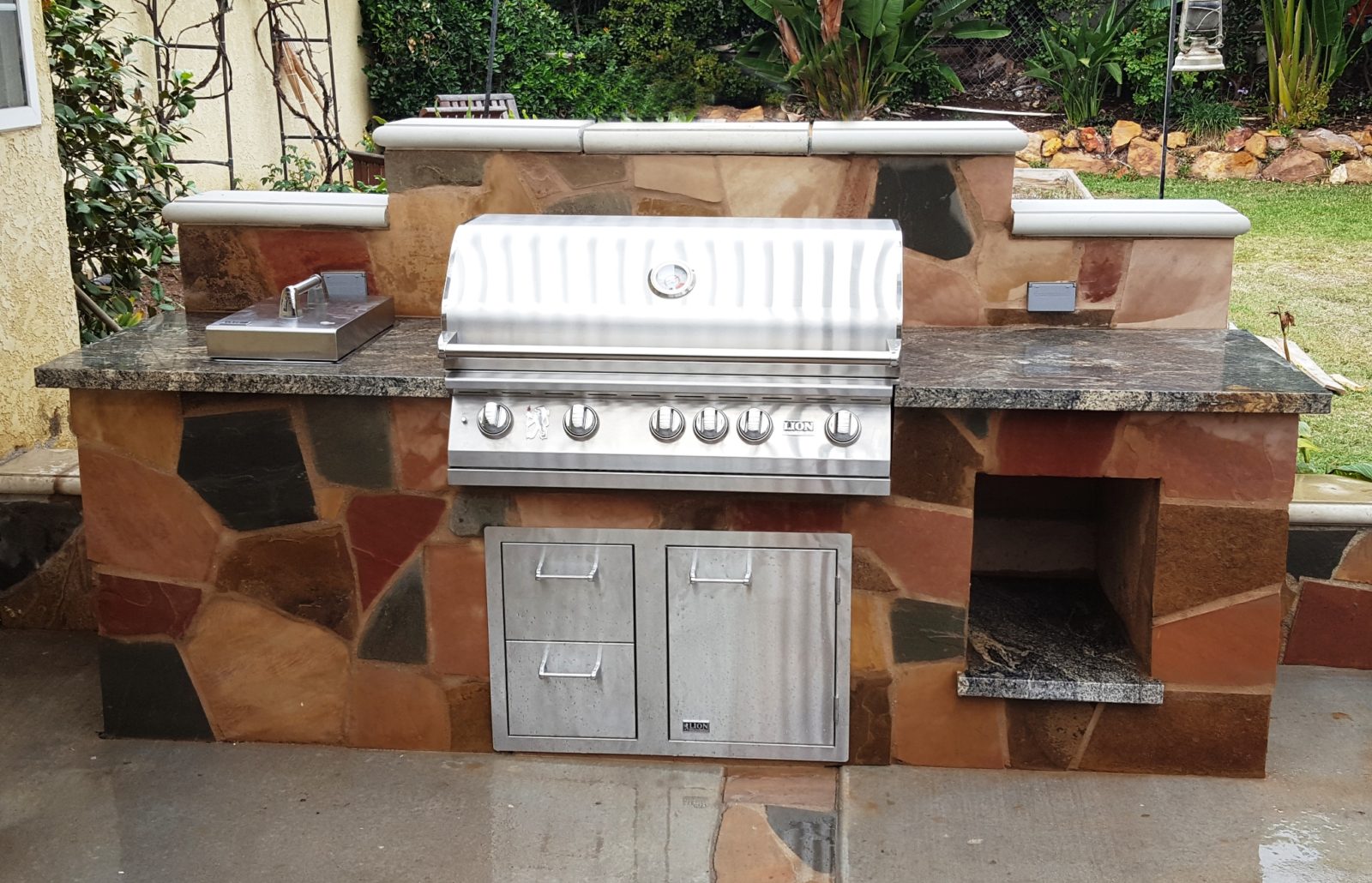 ---
All of us at Lion Premium Grills would like to welcome you to the latest installment of our monthly newsletter. This is our 34th issue and summer is in full swing. Being outdoors with your family and friends is a priority and implementing a very desirable BBQ island set-up is vital. It's the perfect place to congregate and socialize and it is the perfect backyard centerpiece. Our grills, islands, and accessories are the perfect addition to any backyard.

---
In this issue we have quite a bit of content for all of you. Our monthly recipe features the incredible combination of grilled clams and lemon-shallot butter. We take an in-depth look at one of our most popular accessories — the double drawer and door combo unit. We also take a closer look at our cooking grates. There's more including how to utilize direct and in-direct heat when grilling to maximize your grilling potential. As with all of previous issues, we hope you enjoy this one and we thank you for your interest and/or continued support!
---
---
---
---
Lion Premium Grills Featured Recipe: Grilled Clams with Lemon Shallot Butter



---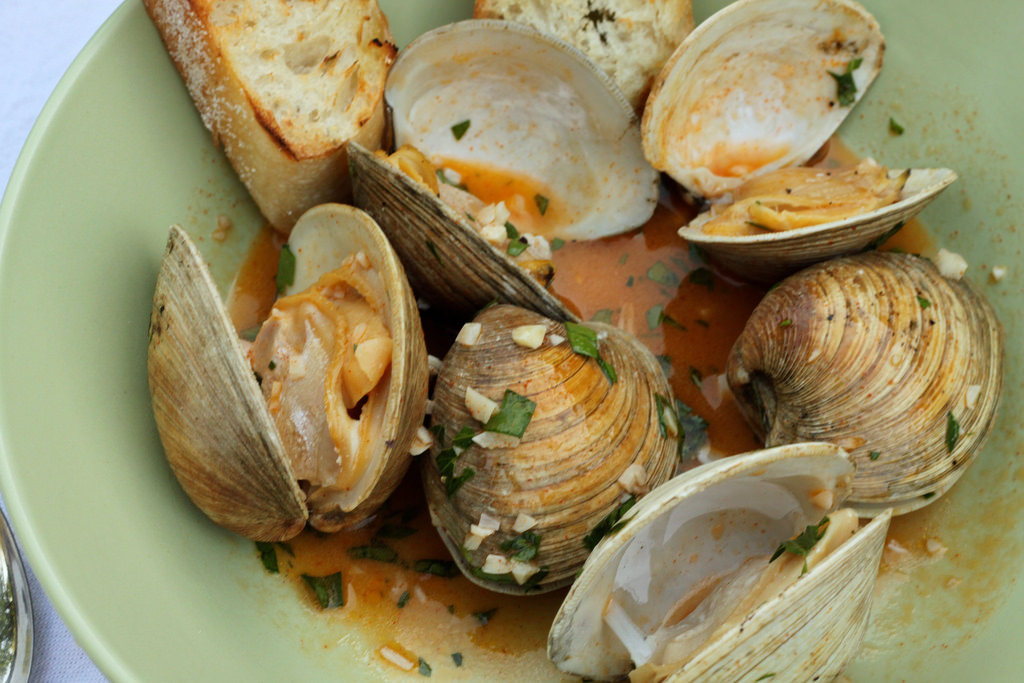 Welcome to this month's featured grill recipe! This month we have a recipe that is both delicious as well as incredibly easy to prepare — grilled clams with lemon shallot butter. Grilling clams is our favorite preparation method at Lion and it's very easy to do as you'll see below. Pair these with some white wine and crusty bread for an amazing treat. We hope you enjoy!
INGREDIENTS (4 Servings)

4 lbs of Littleneck clams
Kosher salt
Freshly ground black pepper
2 teaspoons of lemon zest (finely grated)
2 tablespoons of chopped parsley
2 tablespoons of chopped chives
One-half cup of unsalted butter
One-half of chopped fresh shallot
Basil and parsley leaves
---
DIRECTIONS
First off, we'll start off by preparing our clams. You can use another variety but we like using littleneck clams. Turn your Lion BBQ grill on and pre-heat the grill to medium-high heat. Once your grill has reached the desired temperature, place your clams directly on the cooking grates. After roughly three to five minutes they will begin to pop open; once they do they're ready. Place them in a large bowl once they pop open during that particular time frame. Set them aside and begin your lemon-shallot butter preparation.
This, much like prepping the clams, is very quick and easy to prepare. Take your unsalted butter, parsley, chives and chopped shallot and mix them together in a bowl. Add your lemon zest and continue to mix. Once you've fully mixed this, season with salt and pepper. Add this mixture to your bowl with the grilled clams. Toss the lemon shallot butter with the clams, generously coating the clams with the butter mixture. Garnish liberally with your parsley and basil.
Super Nice!




"My husband loves his new outdoor built-in Lion BBQ grill! The lights in the unit are great. We definitely splurged on this outdoor set-up which was built into an existing chimney, but we're going to love our outdoor summer cooking in beautiful San Diego … and never having to worry about running out of propane."


Ellis




32″ L75000 Gas BBQ Grill – Amazon.com



---
---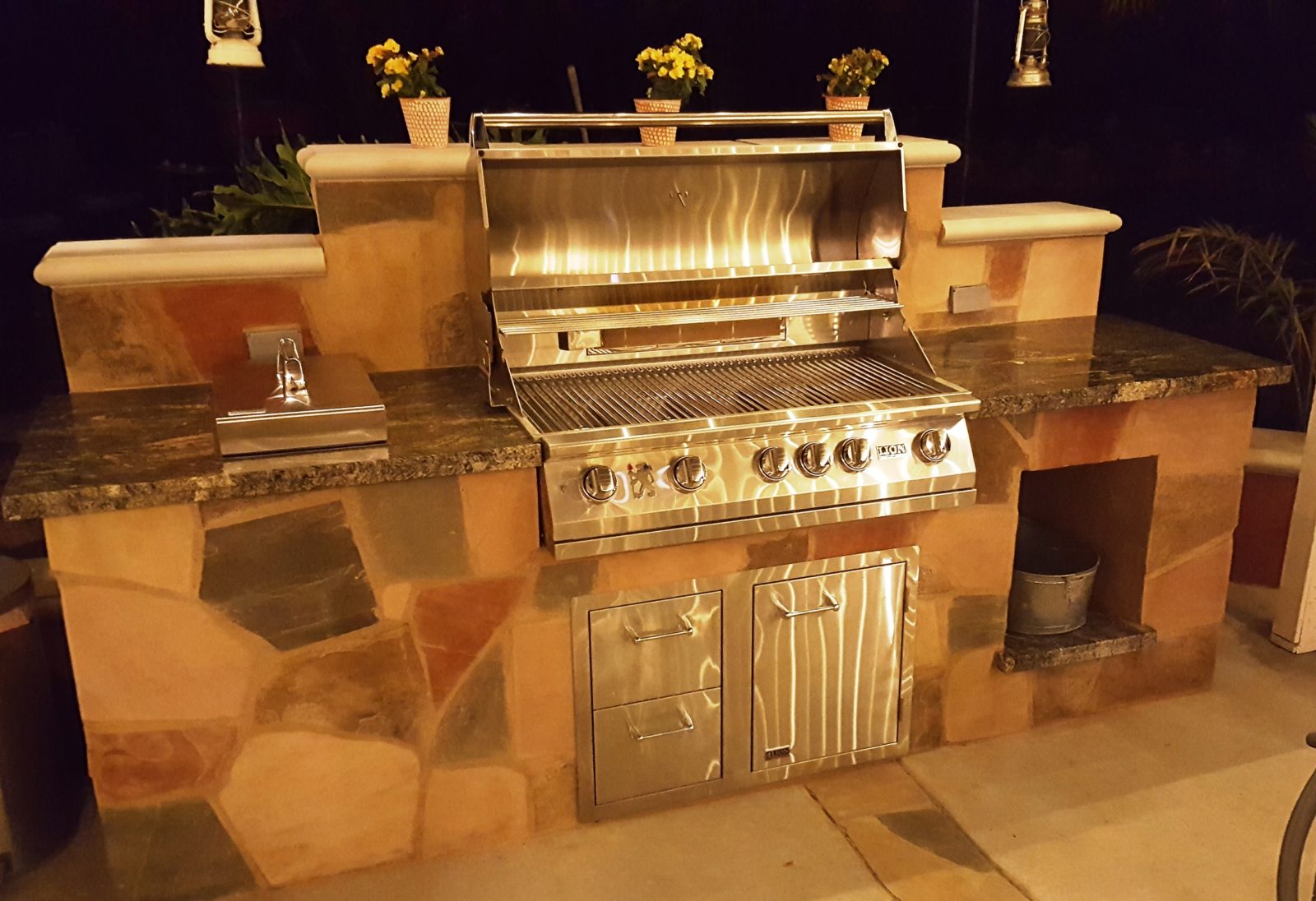 Lion Premium Grills: Cooking with Direct Heat vs Indirect Heat

---

We love to feature some useful tips about grilling methods and this month we're going to quickly look at the primary methods of cooking using your Lion grill; being able to properly utilize both methods will greatly enhance your grilling technique and the quality of your food. Most people that have used a grill are familiar with direct grilling which is the best method to utilize when cooking steaks, fish, etc. Indirect grilling is a bit different but if you plan on cooking prime rib, roasts, etc. this method is a necessity. We have a short overview but it should provide a nice starter guide for each of these methods.
---
Direct Heat
Cooking with direct heat is your basic grilling method that most individuals are familiar with; it is simply cooking your food directly over the fire. You should primarily cook with direct heat with the grill lid closed preferably, but it is possible to also use direct heat while leaving the lid up. Leaving the lid up will allow the food to cook thoroughly on only one side; closing the lid will allow a more even distribution of heat. Foods that benefit from high heat and are best with a nice sear on the exterior (steaks, burgers, etc.) are the best when utilizing this method.
In-Direct Heat
When you grill using in-direct heat you are basically cooking with the fire located on one side of the grill with the food being located on the other side. You are not using a flame directly to cook your food; instead, once the lid is shut, you are using radiant heat to cook. This will extend the length of time to cook your food, but it will also allow your food to cook more evenly and prevent any burning or scorching. Large poultry and roasts are best when using in-direct grilling.
---
Solid, Heavy Grill

"This is our first grill insert. We spent a lot of time looking both locally and online for a grill that wouldn't break our bank account. After reading the reviews between this and  other grills, we opted for this one based on the thermostat. We couldn't be more pleased. We had an Amish man do the masonry work for our grill. He said this was a very high quality grill compared to the one he had installed just a week prior. It takes two guys to lift and place this grill (over 200 lbs). Love that it cooks evenly, cleans up great. We ordered the upgrade for the ceramic tamers. Definitely a step up from your standard BBQ grill, and can't beat the price. This grill has it all! Customer service for this product was great. Free shipping and the BBQ gourmet package is a bonus!"


Janine – 40″ L90000 BBQ Grill – BBQGuys



---
---
---