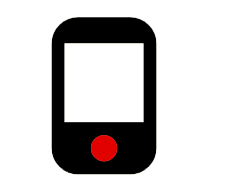 PHONE
(909) 988-3400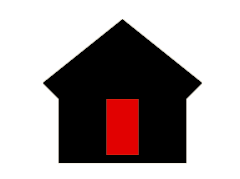 ADDRESS
541 E. Main St.
Ontario, CA 91761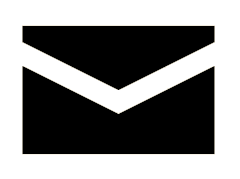 E-MAIL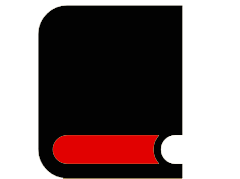 PREVIOUS ISSUE
---
---
Lion Premium Grills Newsletter – No. 40, January 2017

---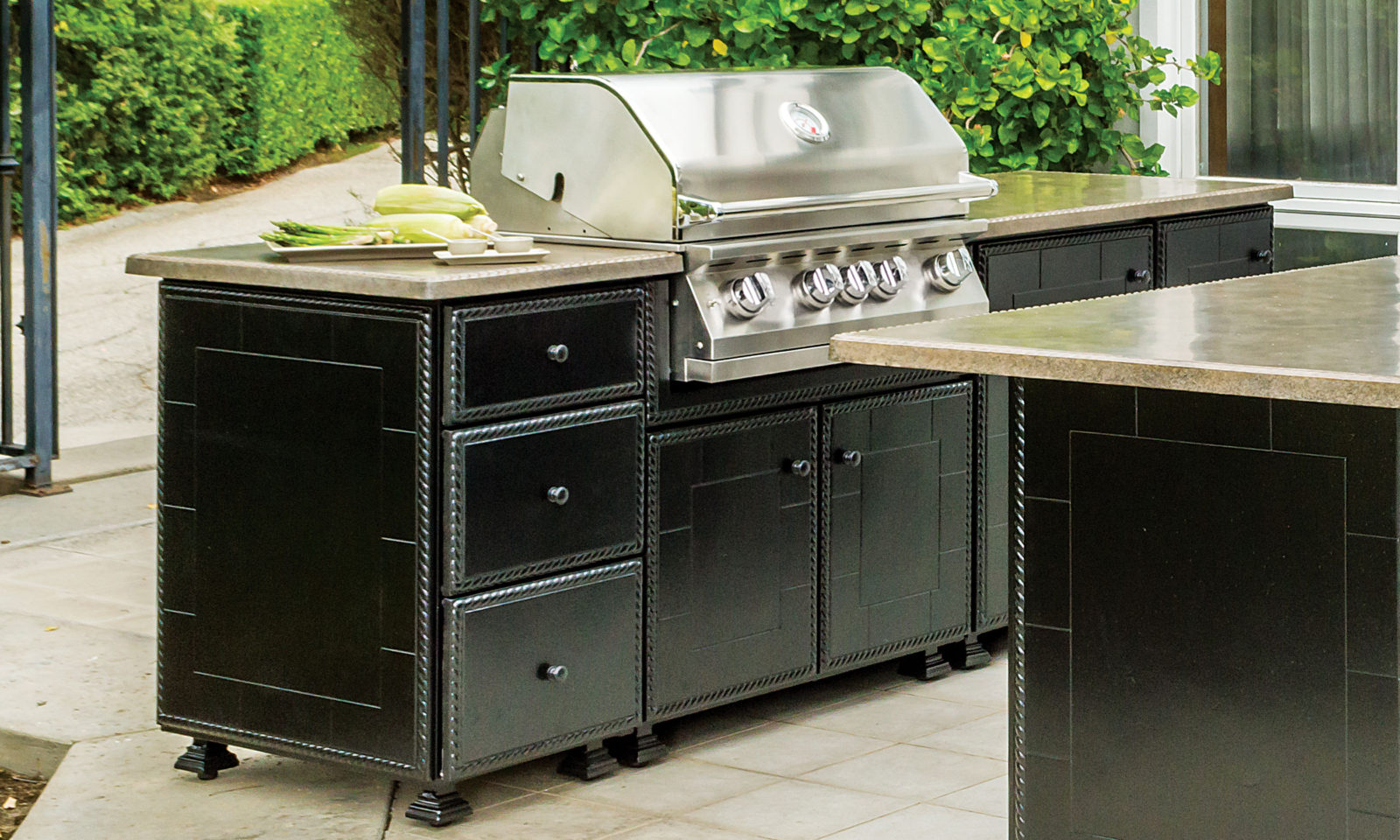 ---
Happy New Year from all of us at Lion Premium Grills! We would like to welcome you to our January 2017 issue. It's hard to believe but this is the 40th edition of our monthly newsletter. We've hit a brand new year and that brings with it quite a bit of excitement. Grill season is again approaching and prepping for outdoor projects, renovations, updates, etc. is typically about to hit it's stride as people plan for the spring and summer months.
We would like to emphasize our commitment to providing only the very best in customer service and satisfaction, as well as our primary goal of making only the best quality products on the market. We are dedicated to producing only heavy duty, high quality goods across the board, from our gas grills to our drawers and accessories. We use only the best quality building materials and never cut corners when it comes to craftsmanship. In terms of features for this 40th issue, we have quite a few lined up. First off, we have a variation on a classic — the Gentlemen's Burger. It's one of our favorites out of our featured recipes thus far. We also have a primary feature on the benefits of 304 grade 16 gauge stainless steel and why we use it for our grills and accessories at Lion. Rounding out this month's features is our in-depth look at our flame tamers — standard and our tray with ceramic tubes. These are key yet overlooked components of the grilling experience.

Thank you again for visiting — enjoy!

---
---
---
Lion Premium Grills Featured Recipe: The Gentlemen's Burger



---
We're kicking off the new year and our January issue with an amazing take on an all-time American classic – the burger. If you love hamburgers, the Gentlemen's Burger is — in our estimation — one of the best variations on this tried and true grilling staple. It's an absolute monster, packing smoked paprika, chipotle, bacon slices, and more on the traditional bun, meat, lettuce, onion, and tomato. We've had our share of grilled burgers and this one ranks up there as one of the best we've had the pleasure of consuming. You can see the entire recipe below; we hope you enjoy this one as much as we have!
INGREDIENTS
1/2 cup mayonnaise
1 1/2 tablespoons Dijon mustard
2 tablespoons minced chipotle in adobo, including some sauce, divided
8 bacon slices
6 slices of American Cheddar (or cheese of your preference)
Sliced pickles
1 1/2 pounds ground beef chuck (not lean)
2 teaspoons sweet smoked paprika
1 large red onion, cut into 4 (1/2-inch) thick rounds, each stuck with a wooden pick to keep it together
1 firm-ripe avocado, quartered lengthwise, peeled, and cut lengthwise into 1/3-inch thick slices
Olive oil for brushing on onion and avocado
4 hamburger buns, grilled or toasted
Accompaniment:
lettuce; cilantro sprigs
DIRECTIONS
In a food processor or blender, purée mayonnaise, mustard, and 1 tablespoon chipotle; transfer to a bowl.
Cook bacon in batches in a skillet over medium heat, turning occasionally, until crisp; transfer to paper towels to drain.
Gently mix beef with 1 tablespoon chipotle, paprika, and 1 teaspoon salt until combined. Form into 4 (4-inch) patties.
Prepare a grill for direct-heat cooking over medium heat for gas.
Meanwhile, brush both sides of onion rounds and avocado slices with olive oil.
Oil grill rack then grill onion rounds, turning over once, until slightly charred, 2 to 3 minutes total. Discard wooden picks.
Grill avocado slices, turning once, until grill marks appear, about 30 seconds on each side.
Grill patties, covered only if using a gas grill, until they reach 160°F on an instant-read thermometer, approximately 5 to 6 minutes on each side.
Put sauce on buns and make burgers with lettuce, avocado, bacon, onion, and cilantro.
---
---
 

An Amazing Deal!




"I recently purchased the complete Lion Package deal which comes with a gas grill, an outdoor fridge, and a ton of other grilling items after seeing that I could purchase all of this for  roughly $2,400. I thought it was an incredible deal but I was skeptical that maybe the deal was a little too good to be true so I checked out some online reviews and they seemed really positive so I took the plunge. I have to say that it was a a great decision and that Lion exceeded my expectations. All of this stuff is solidly made, looks great, and cooks great. I already had a bbq island and my new grill, side burner, and fridge really made it shine. My backyard looks amazing."


Joseph G.




Sherman Oaks, CA




32″ L75000 Grill, bestofbackyard.com
---
Only the Best – Why We Craft Our Items From 16 Gauge Stainless Steel

---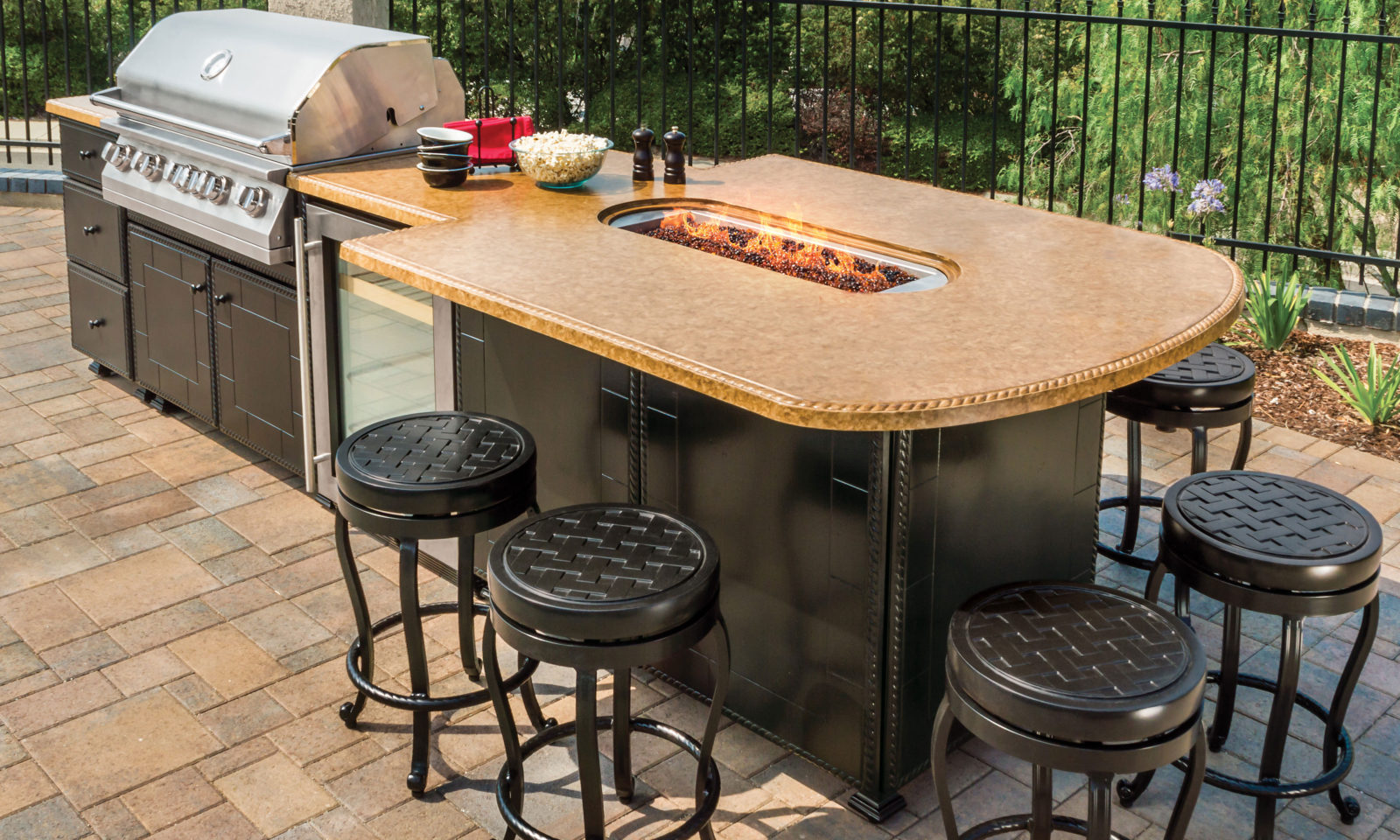 ---
Our grills and products at Lion Premium Grills are constructed from 16 gauge 304 stainless steel. What are the benefits to using this grade of stainless steel and why do we use it in our manufacturing process? Before we delve into that, let's first go over what stainless steel is and why it's used in our process.
Simply put, stainless steel is an alloy of chromium, nickel, and iron. The combination of these various metals and elements creates a whole that is greater than the sum of its parts. It is called stainless due to the fact that the properties of this metal are rust resistant. Chromium is known for its hardness and is what makes stainless steel highly resistant to corrosion and discoloration. Nickel is a high luster metal that is also known for its high corrosion resistance. Austenite is a nonmagnetic solid solution of carbon in iron that is used in making corrosion-resistant steel. Stainless steel by definition resists corrosion but not all stainless steel is created equal; in fact, the level of corrosion resistance varies and is dependent on various factors in the manufacturing process such as temperature, exposure to oxygen, and the chemical composition of the metal. Slight variations in the chemical composition can create huge variations in the quality of the stainless steel.
The gauge describes the thickness of the stainless steel itself. The lower the gauge, the thicker and heavier the stainless steel is. A heavier gauge can prevent warping, bowing, and denting of the metal. Heavier is not always better though as sometimes this prevents the welding and forming of said stainless steel during manufacturing. The 16 gauge stainless steel we use is perfect as it maintains heaviness and durability, but also allows us to shape the steel during manufacturing for our grills and products. It is perfect for the high quality we demand.
304 is the grade of the stainless steel we use. It is comprised of at least 8% nickel and is used for its ability to provide an extremely high level of corrosion resistance as well as the ability to maintain the capacity of the metal to be welded, shaped and formed during the manufacturing process. This is highly important for design purposes as well as durability and quality.
Other grills may prove to be susceptible to rust, damage and corrosion due to cost cutting corners that other manufacturers may take. The grills will just not last. In contrast, we use only the highest quality of gauge and grade to maintain the highest standards possible for our luxury grills and products. Quality of construction is of the utmost importance at Lion Premium Grills and the methods and quality of stainless steel we use is the basis for these standards and why we use 16 gauge 304 stainless steel!
---
Nothing But Impressed!




"I have been nothing but impressed with this large and solidly built gas grill. The heat is quite even throughout the surface with only a slightly higher cooking temp at the very back of the burners. The rotisserie works extremely well and I have cooked several 12-15 lb turkeys on it with a result that is perfectly moist and tender. I recently started using the solid grill surface included in the kit and love it. It is great for bacon, sausage and seafood which may fall through the normal grill grates. Don't know why this isn't a standard for all grills."


-Review by M. Lopez – Tucson, AZ – BBQGuys – 40″ L90000 Stainless Steel BBQ Grill

Lion Premium Grills – The Flame Tamer Breakdown

---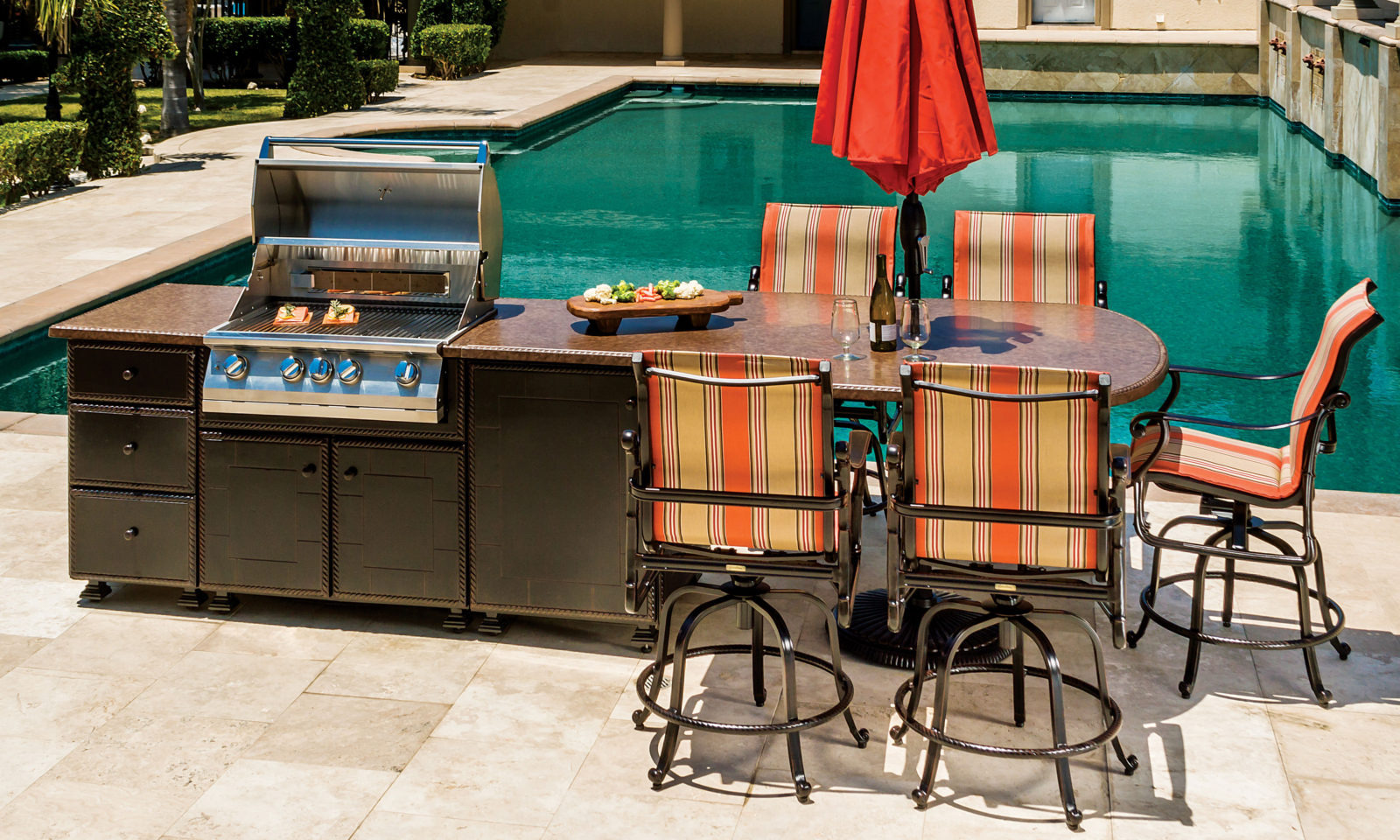 ---
What is a Flame Tamer Used For?

Flame Tamers tend to be an overlooked yet vital piece of any gas BBQ grill. Flame tamers are essentially a barrier between the cooking grids and the burners of the grill. These shields provide a handful of extremely important functions; first off, they protect the burners themselves from the majority of grease, oil, fats, marinades that seep through the grids, and various other drippings created during the grilling process. Why is this important? Well, for  a few reasons. The burners themselves can be damaged or have their functionality severely impaired if they come into contact with these drippings. If this stuff touches the burners, the most likely result will be flare-ups, which, while not only potentially very hazardous to whomever is working the grill, will also impact whatever is being grilled. A shoddy flame tamer system can be extremely detrimental to the grilling experience, leaving one with unevenly cooked food, scorching or burning, etc. Flame tamers are also responsible for aiding in creating a more even transfer of heat across the entirety of the grill. Excess drippings will catch on the tamers and burn off, enhancing the overall flavor of whatever is being grilled. At Lion we have a standard stainless steel flame tamer and an upgraded version that is vented and also contains Italian ceramic heating tubes; this tamer is top of the line!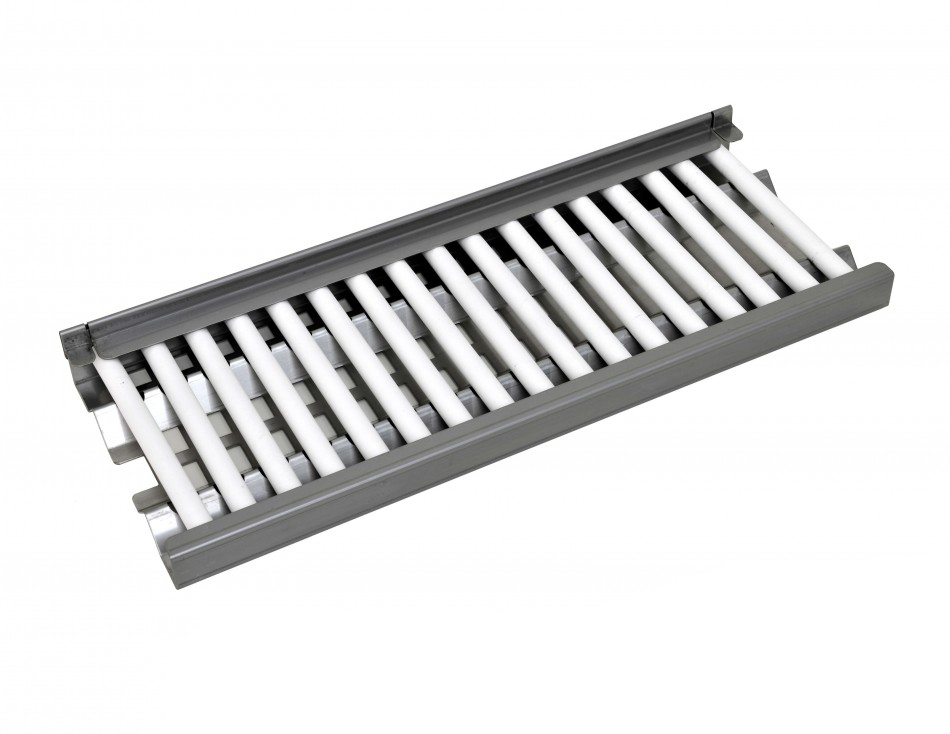 What Makes the Vented Flame Tamer With Ceramic Tubes Superior?

Now that we have the basics of what constitutes a flame tamer and why they are so important to the functionality of your BBQ grill, let's take a look at why our vented flame tamer is so good. It meets all the requirements that we have in place for creating a quality product: the vented tamer is constructed from 304 16 gauge stainless steel, the ceramic tubes are crafted from the finest materials, etc. We took painstaking care to make certain this flame tamer lived up to our standards. You can tell that these are high quality, as they even have that "feel" of something high-end. The flame tamer has a heaviness and sturdiness to it that speaks to the care taken when constructing this product. There are also other reasons why these flame tamers are heads and shoulders above the rest of the competition.
40% More Surface Coverage

Our Vented Flame Tamer with Ceramic Tubes is a full width flame tamer that stretches out to cover much more real estate than your standard flame tamer. The extra coverage provided results in an even greater amount of protection provided for the burners which means minimizing any flare ups, maintaining the integrity of your burners, and retaining even, precise heat distribution across the grill surface. All of this results in an easier, better cooking experience.
Intense Radiant Heat
As you can see by the picture above, each flame tamer tray houses 17 high performance radiant heat tubes crafted from Italian ceramics. This provides for 100% radiant heat, which allows for an incredibly even amount of heat distribution. The ceramic tubes will also catch any drippings and convert them to smoke which results in tastier food. The difference when grilling with these flame tamers is immediately apparent.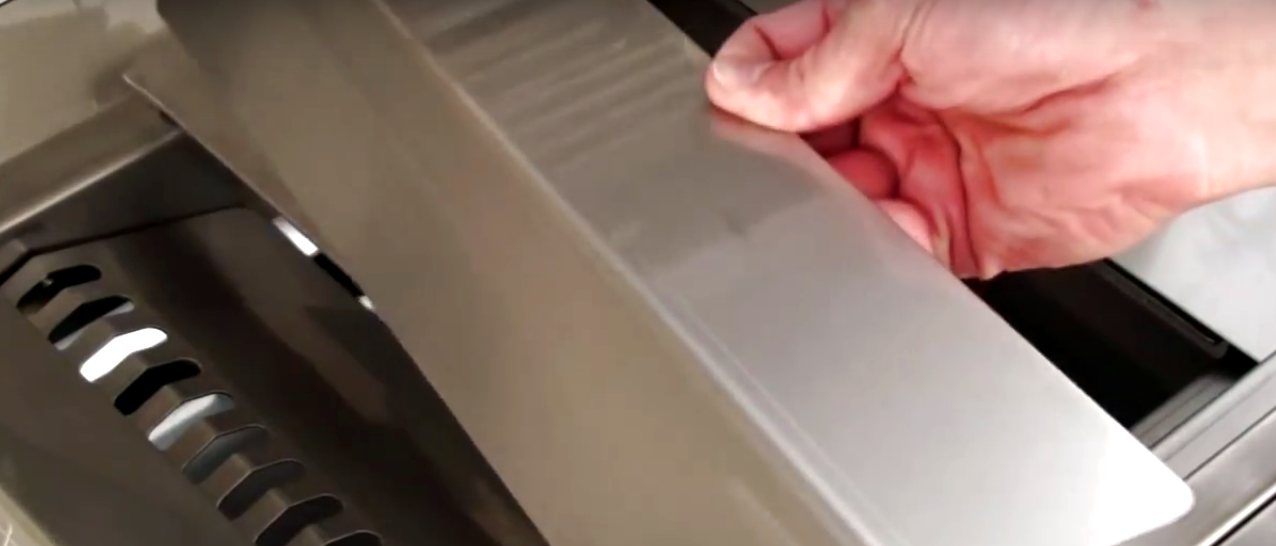 What Materials Are Usually Used to Craft Flame Tamers?



When it comes to flame tamers, the materials used to construct these grilling products tend to be one of two options: steel or ceramic. Stainless steel tends to be more popular, but some manufacturers use porcelain coated steel instead, which is far inferior to the stainless variant. When speaking about stainless there is also a wide variation in the grade of stainless steel used, from low grade, cheap stainless like 430 grade which will promptly rust with even the briefest exposure to the elements, to high grade, rust resistant 304 grade which we at Lion Premium Grills utilize.  The other alternative is ceramic. Usually the ceramic element is housed in a steel tray or holder where the ceramic briquettes or rods are held in place. Ceramic tends to be more fragile than stainless steel but it also tends to impart better, richer flavors when used to grill with as well as being easier to use for even heat distribution. Our top of the line vented flame tamer utilizes Italian ceramic tubes, which are held within a 16 gauge stainless steel tray. The best of the best.
---